Ukraine are one of Europe's perennial underdogs. The Eastern European nation tends to fail short of expectations time and time again. However, could this summer's UEFA European Championships in France be the difference?
Qualifying
Ukraine went the hard way to qualify for the European Championships by finishing third in their group behind Spain and Slovakia. From there, they defeated Slovenia by an aggregate score of 3-1.
Throughout group play though, the yellow-blues were solid, winning six of their ten matches played. Two of those losses came to the tournament's holders in Spain, while another defeat came via the hands of Slovakia.
But when it mattered, Ukraine beat the nation's that they needed to and gained enough points to still have the ability to play football this summer. Hopefully Ukraine will carry that momentum into France and cause some upsets along the way.
Recent form
Since their victory over Slovenia in the European playoffs, Ukraine has not lost a match. They have played three friendlies and have won them all. Ukraine defeated both Cyprus and fellow European Championship contender Wales by 1-0. During those two matches, the Eastern European country showed great defensive ability by shutting down good attacks to boot.
The most impressive win as a 3-4 victory over Romania on Sunday, May 29. Ukraine scored four unanswered goals but then struggled the rest of the way to hold onto the win. Romania came back to score twice in ten minutes. That was not enough though as Ukraine held firm as the final whistle blew.
Manager - Mykhaylo Fomenko
Ukraine's 67-year-old manager, Mykhaylo Fomenko, has been around the block a time or two in his career. He began his life as a manager in 1979 and has managed mostly in his native country.
Fomenko took the reigns of Ukraine in 2012 and has improved his nation each year he has been in charge. He is going to use his experience to guide Ukraine to a respectable finish this summer.
Team strengths
Wing play is going to be the biggest strength of Ukraine throughout the Championship. Andriy Yarmolenko and Yevhen Konoplyanka are the country's two biggest stars. One of them, Konoplyanka, has already made his way to a top five league, playing for Sevilla. Meanwhile, Yarmolenko is still playing for Dynamo Kyiv, but it is only a matter of time before he makes a switch somewhere.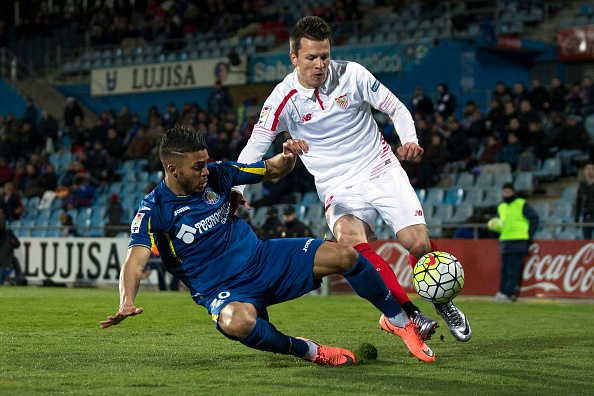 What's great about having these two pacey, creative wingers, is that the dynamic duo play on opposite sides of the pitch. Therefore, Ukraine will have two outlets in which to run their attack when in possession of the ball. This will confuse opposition defenses and will force them to always be focusing on multiple footballers.
Another bright spot for Ukraine is budding sensation Viktor Kovalenko of Shakhtar Donetsk. While the young midfielder has only played a handful of times for the first team, the experience Kovalenko is getting is valuable.
Team weaknesses
The main glaring weakness in the Ukraine's squad is their goalkeeping and it starts with veteran Andriy Pyatov. While Pyatov has Champions League experience, his performances can be shaky at times. Pyatov will have to be at his very best if he wants his nation to advance deep in the European Championships.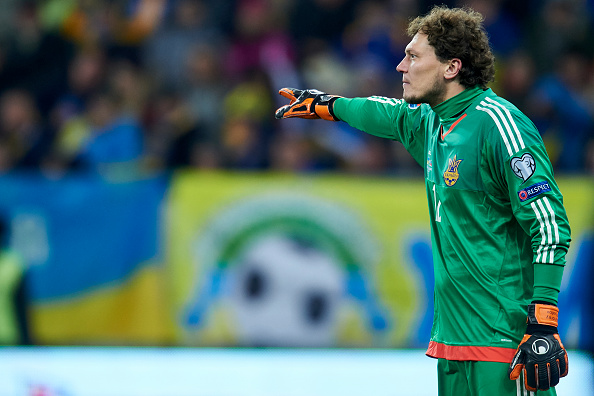 Interview with an expert
Ahead of Ukraine's first match at the Euro's, VAVEL spoke to the Editor in Chief of futbolgrad.com, Manuel Veth.
How would you rate Ukraine's performance during the qualification matches? Which players impressed? Who failed to live up to expectations?
Ukraine had to go the difficult path through the playoffs, and after past failures at this stage finally managed to qualify for a major tournament via the playoff route. The best players throughout the qualifiers were Dynamo Kyiv's Yarmolenko and Sevilla's Konoplyanka. It is hard to pinpoint weaknesses, but Ukraine's keeper Pyatov has long been one of the biggest problems in defence.
Ukraine is in a difficult group this summer, with World Cup holders Germany, Poland, and Northern Ireland. What do you think expectations should for Ukraine?
I think Ukraine have a good chance to qualify as one of the third placed teams for the round of 16. With Konoplyanka and Yarmolenko at their best, they might even be able to beat Poland, and snatch the second spot behind favourites Germany. After the group stage much will depend on who they will get in the playoffs, but I wouldn't be surprised to see Ukraine advance to the quarterfinal.
Who are Ukraine's key players and what do they bring to the squad?
Yarmolenko and Konoplyanka are the biggest stars of the country. The two wingers bring creativity and goals to the squad, but both have been known to disappear in big games. Defender Khacheridi will also be key, as he has really become one of the country's finest defensive players. Also watch out for Shakhtar's Viktor Kovalenko. The 20-year-old is a superstar in the making, and could even feature in the first squad as a playmaker between the two wingers Yarmolenko and Konoplyanka.
How far can Ukraine go in the tournament? What must they do in order to play well? Where are they the weakest?
As stated above the quarter-final is possible, but I think even surviving the group stage has to be seen as a success.
Of course many Ukrainians won't see it that way, as they will expect much more from their country. In order to do well Ukraine will have to be strong in defence, and find ways to not overly rely on their two super stars Yarmolenko and Konoplyanka. In the past teams have done well that managed to shut down the two wingers.
Another issue could be team chemistry as large parts of the squad are drawn from the rivals Dynamo Kyiv and Shakhtar Donetsk. The two teams were part of a major brawl at the end of the season, and several players including Dynamo's Yarmolenko, and Shakhtar Stepanenko were involved. The two made up in public before the Euros, and hopefully it was more than just lip service. Another problem is politics, as a couple players—most prominently Seleznyov—have been called to the squad that have played in Russia last season. Seleznyov has been especially criticised by some of his teammates for moving to Russia in the winter, and national team coach Fomenko will have to ensure that the team chemistry won't suffer from this.