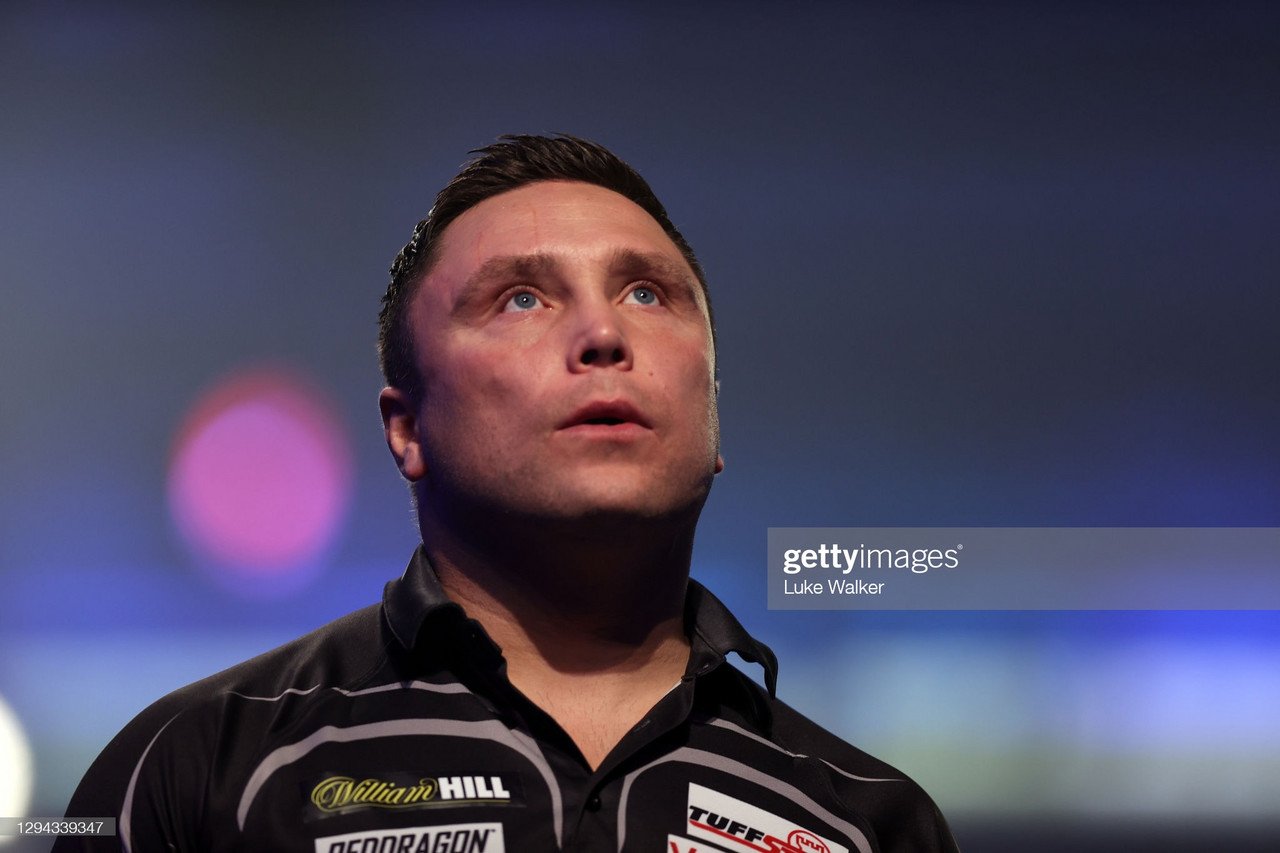 World number one Gerwyn Price will not take part at the 2021 Unibet Premier League after being ruled out due to returning a positive Covid-19 test result, and has been replaced by James Wade.
All of the Premier League players and officials were tested on arrival in Milton Keynes on Sunday, ahead of the 17-night tournament.
Price, who won the World Championship at the Alexandra Palace in January, returned a positive result and will now return home to Markham, Wales to start a period of self-isolation in accordance to the government guidelines. All of the other test results came back negative.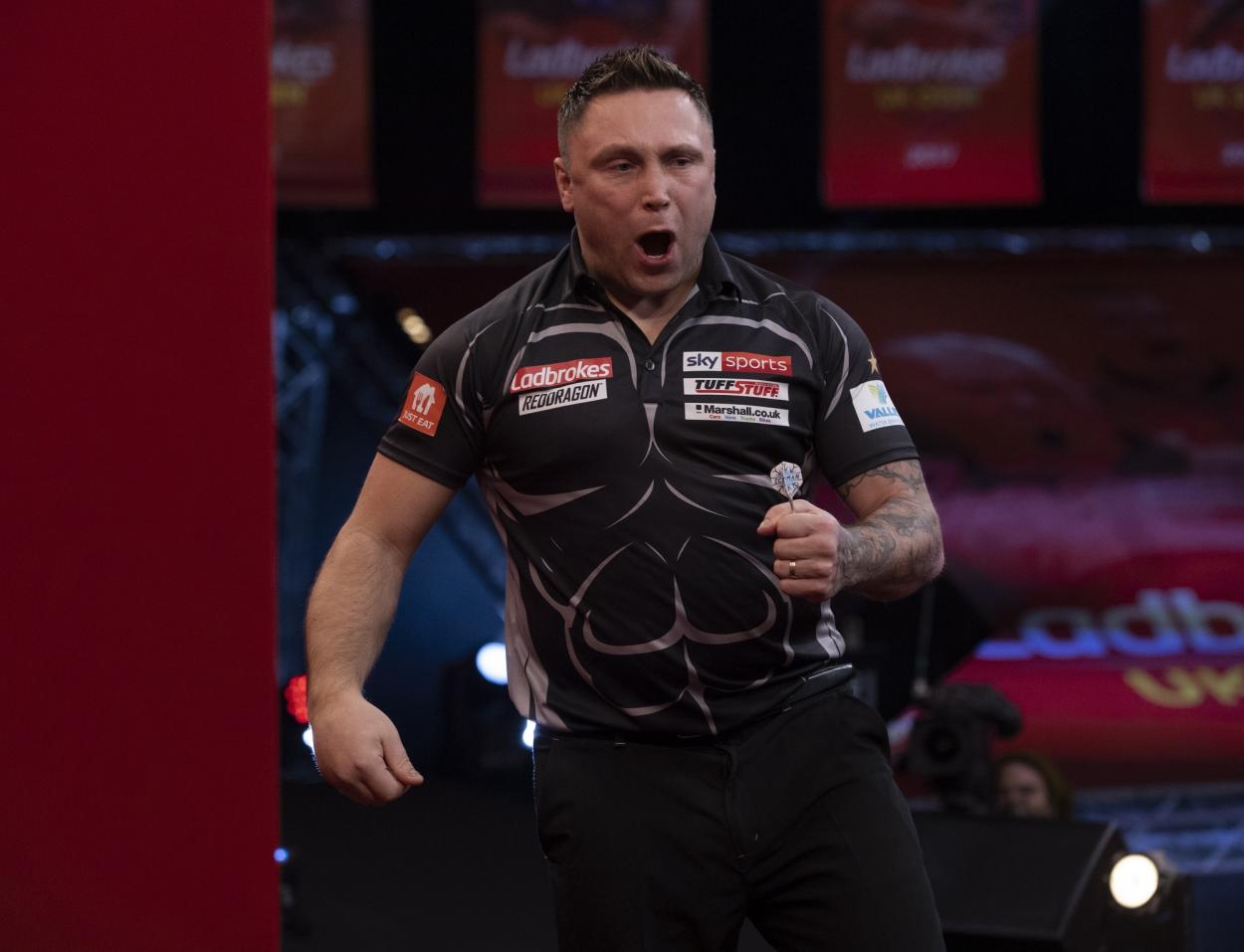 Price ruled out of Premier League and replaced by Wade
Wade, the next highest ranked player in the PDC Order of Merit, was not originally selected for the 10-man Premier League field, but was in Milton Keynes on stand-by, and will be a direct replacement for Price in the tournament.
The 2009 Premier League champion will now take to the oche against Gary Anderson on Easter Monday's opening round of fixtures, and will then take on former world champion Rob Cross the following night.
The Unibet Premier League commences from 1900 BST on Monday evening, with the opening five nights to be held from April 5-9 before the action continues from April 19-22 as the ten players meet once in the first half of the season.
2021 Unibet Premier League
Night One - Monday April 5
Nathan Aspinall v Glen Durrant
Rob Cross v Jose de Sousa
Peter Wright v Jonny Clayton
James Wade v Gary Anderson
Michael van Gerwen v Dimitri Van den Bergh
Night Two - Tuesday April 6
Gary Anderson v Jose de Sousa
Jonny Clayton v Glen Durrant
Dimitri Van den Bergh v Nathan Aspinall
Michael van Gerwen v Peter Wright
James Wade v Rob Cross
Night Three - Wednesday April 7
Rob Cross v Michael van Gerwen
Glen Durrant v Dimitri Van den Bergh
Peter Wright v Gary Anderson
Nathan Aspinall v James Wade
Jose de Sousa v Jonny Clayton
Night Four - Thursday April 8
Dimitri Van den Bergh v Peter Wright
Jonny Clayton v Rob Cross
Jose de Sousa v Nathan Aspinall
James Wade v Michael van Gerwen
Gary Anderson v Glen Durrant
Night Five - Friday April 9
Gary Anderson v Jonny Clayton
Peter Wright v Rob Cross
Michael van Gerwen v Nathan Aspinall
James Wade v Glen Durrant
Dimitri Van den Bergh v Jose de Sousa
Night Six - Monday April 19
Rob Cross v Gary Anderson
Jose de Sousa v James Wade
Jonny Clayton v Dimitri Van den Bergh
Glen Durrant v Michael van Gerwen
Nathan Aspinall v Peter Wright
Night Seven - Tuesday April 20
Glen Durrant v Jose de Sousa
Rob Cross v Dimitri Van den Bergh
Nathan Aspinall v Jonny Clayton
Peter Wright v James Wade
Michael van Gerwen v Gary Anderson
Night Eight - Wednesday April 21
Rob Cross v Nathan Aspinall
Gary Anderson v Dimitri Van den Bergh
Michael van Gerwen v Jose de Sousa
James Wade v Jonny Clayton
Peter Wright v Glen Durrant
Judgement Night - Thursday April 22
Jonny Clayton v Michael van Gerwen
Glen Durrant v Rob Cross
Jose de Sousa v Peter Wright
Nathan Aspinall v Gary Anderson
Dimitri Van den Bergh v James Wade