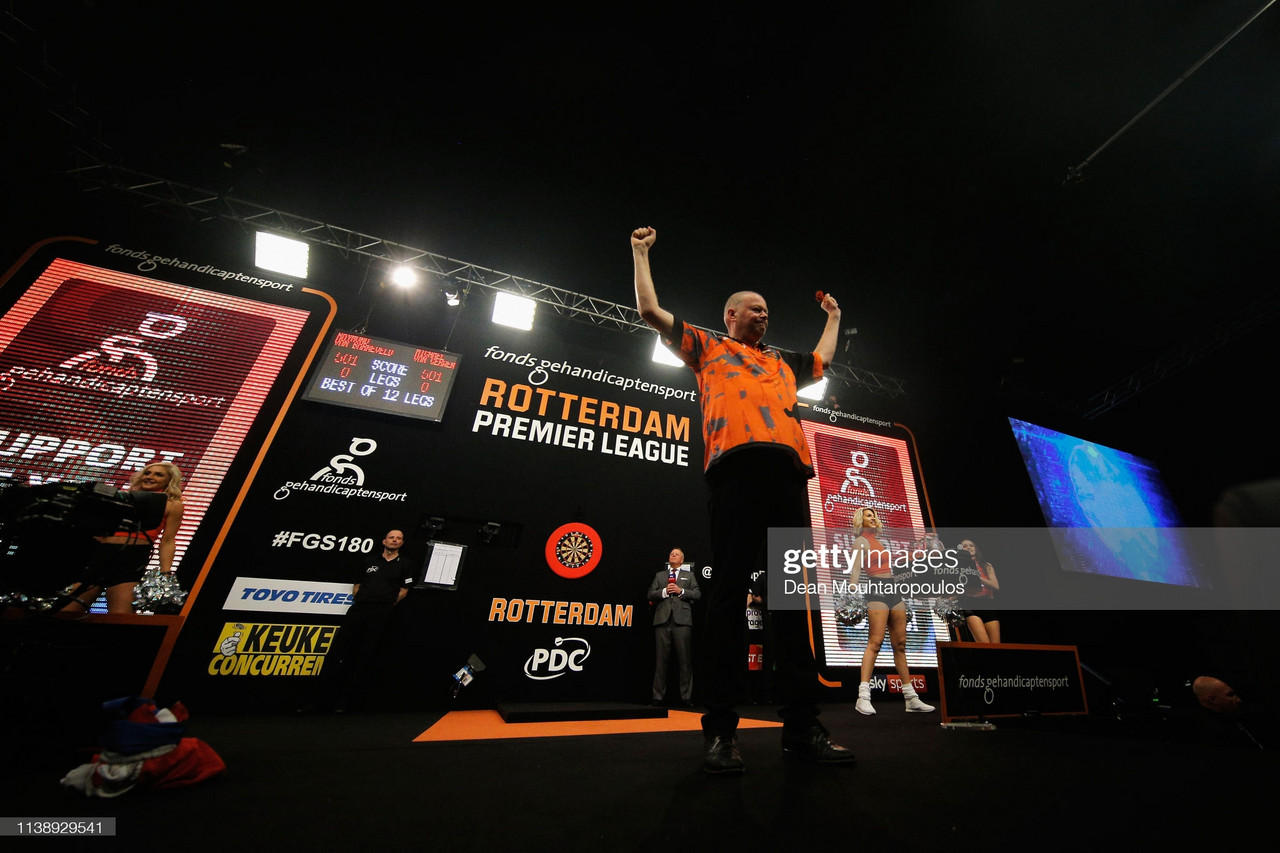 Dutch darts legend, Raymond van Barneveld, will compete on the PDC ProTour once more after completing a surprise U-turn on his decision to retire from the professional game.
The 53-year-old won back his PDC Tour Card with success at the European Qualifying School, whilst Russian, Boris Koltsov, made history on the final day.
Although van Barneveld was knocked out at the quarter-final stage by Niels Zonneveld, the Dutchman had accumulated enough ranking points to secure an emotional resumption of his astounding darts career.
The former BDO and PDC World Champion called his retirement in December 2019 with a staggering 21 major titles and 6 team trophies to his name - but van Barneveld will now go head-to-head with the world's best once again.
Van Barneveld is not the only qualifier making headlines, though, as Boris Koltsov became Russia's first to claim a full-time spot on the professional circuit.
Koltsov, who has appeared at the World Championships four times and represented his nation on five occasions at the World Cup of Darts, defeated Zonneveld in the final of Day Four at the European Qualifying School.
In the European event, Belgian, Geert De Vos, was the first to claim a Tour Card on day one with a final win over young Dutchman, Geert Nentjes, who came back in style the following day to reclaim a spot on the ProTour.
Florian Hempel, from Cologne, took the next outright Tour Card on day three, before Koltsov became the final winner on day four.
Across the Channel at the UK Qualifying School, Kirk Shepherd won a third successive automatic Tour Card with a 6-1 final win over Jack Main on day one, before Jason Heaver of Berkshire came from 4-2 down to win four legs on the bounce and beat Alan Soutar in the second final.
Jake Jones was the next to receive automatic qualification on day three, whilst former Lakeside winner Scott Mitchell was the winner on the final day in the UK.
Barney's back - but for how long?
We now know for certain that we'll be hearing Eye of the Tiger once again on the main stage. Barney has been one of the big faces of world darts for quite some time, and aged 53 is almost without question beyond his prime. But, quite clearly, there is a rejuvenated hunger for success.
Van Barneveld described to PDC TV the "relief" of getting through a tough Qualifying School.
"I feel renewed and I feel really good now to be back on the tour, and hopefully next week I can show the world again what Raymond van Barneveld can do," he said.
"I've played so many tournaments in my life, this was really the hardest part of my life ever."
So what can we expect from a five-time World Champion with 21 major titles to his name?
With the fight he had to put up in Qualifying School to return to full-time touring, the minimum we can expect from here is perhaps not boundless trophies but at least some grit and determination. He, hopefully, is a very different Barney to that whom we saw in his last World Championship appearance, looking somewhat fatigued and disinterested.
For sure, though, he will be welcomed back with open arms by fans and fellow players alike, who will all be looking forward to seeing the Dutchman back on the global stage.
The real question is: how long will he stick around for? By the time his two-year Tour Card expires, will he be high enough in the rankings to maintain his spot automatically, or will he fall back into Qualifying School... or will he bow out once again?
Legend of the sport Phil Taylor battled on until aged 57, and even then was easily competing with the best. So, should Barney's revival continue in an upwards trajectory, perhaps we will see more of him for a little while yet.
Like father, like son - and other honourable mentions
When the UK Qualifying School reached it's concluding day, Scott Mitchell had just one ranking point to his name.
But despite the odds being stacked heavily against him, Mitchell, a former Lakeside Champion, wasn't quite done yet.
Like any true champion would, he turned his form on the spot and put on a sensational run to the final - beating Alan Norris, Gary Butcher, Graham Usher, Shaun McDonald, Carl Wilkinson and Andrew Gilding to clinch his first ever Tour Card.
Bristol youngster John Brown also had his emotional moment in the spotlight, with the 21-year-old joining father Steve Brown on the ProTour with the penultimate ranking spot at the UK event.
European Tour Card winners:
Geert De Vos
Geert Nentjes
Florian Hempel
Boris Koltsov
Martin Schindler (OOM)
Niels Zonneveld (OOM)
Raymond van Barneveld (OOM)
Zoran Lerchbacher (OOM)
Adam Gawlas (OOM)
Michael Unterbuchner (OOM)
John Michael (OOM)
Robert Marijanovic (OOM)
UK Tour Card winners:
Kirk Shepherd
Jason Heaver
Jake Jones
Scott Mitchell
Jack Main (OOM)
Andrew Gilding (OOM)
Martin Lukeman (OOM)
Lewis Williams (OOM)
Eddie Lovely (OOM)
Alan Soutar (OOM)
Joe Murnan (OOM)
Gordon Mathers (OOM)
Peter Hudson (OOM)
Jon Worsley (OOM)
Brett Clayton (OOM)
John Brown (OOM)
Danny Baggish (OOM)