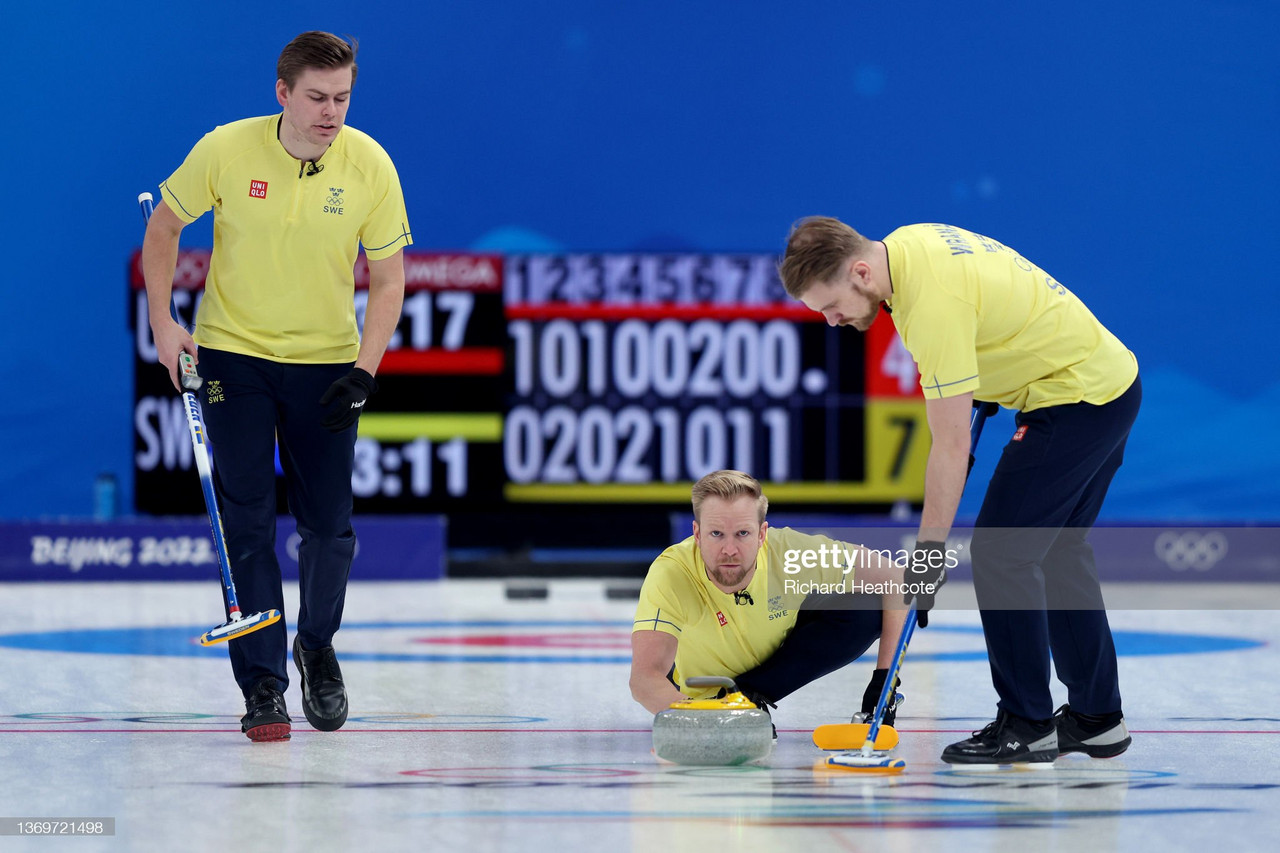 Sweden gained a measure of payback on Team USA with a 7-4 victory in rounds robin play of men's curling at the 2022 Winter Olympics.
The Swedes fell to the Americans in the gold-medal game at the 2018 Olympics, but their win improves them to 2-0 while Team USA falls to 1-1.
In the first end, a double takeout by Swedish skip Niklas Edin forced Team USA to take just a single point.
After Sweden scored twice in the second and the Americans grabbed a single point, the score was tied 2-2 heading into the fourth.
On the second to last shot, Sweden executed another double takeout and when American skip John Shuster tried A double of his own, he only cleared one Swedish rock, giving Edin an easy draw for two.
Mistakes continued for Team USA in the fifth as a series of errors forced Shuster to throw away his hammer shot and concede a steal of one.
Shuster picked up two in the sixth with a shot to the eight-foot, but Edin answered with a takeout of his own to score one in the seventh.
In the eighth, a crosshouse double takeout by Edin led to Shuster trying the same, but he couldn't execute as his throw came up soft, leading to a steal of one to make it a 7-4 game.
Shuster intentionally blanked the ninth to retain hammer for the tenth. Edin got a single takeout with one stone remaining.
Team USA called timeout and decided to attempt a bump shot into the house, which came up short. Shuster then decided to concede with one rock remaining.