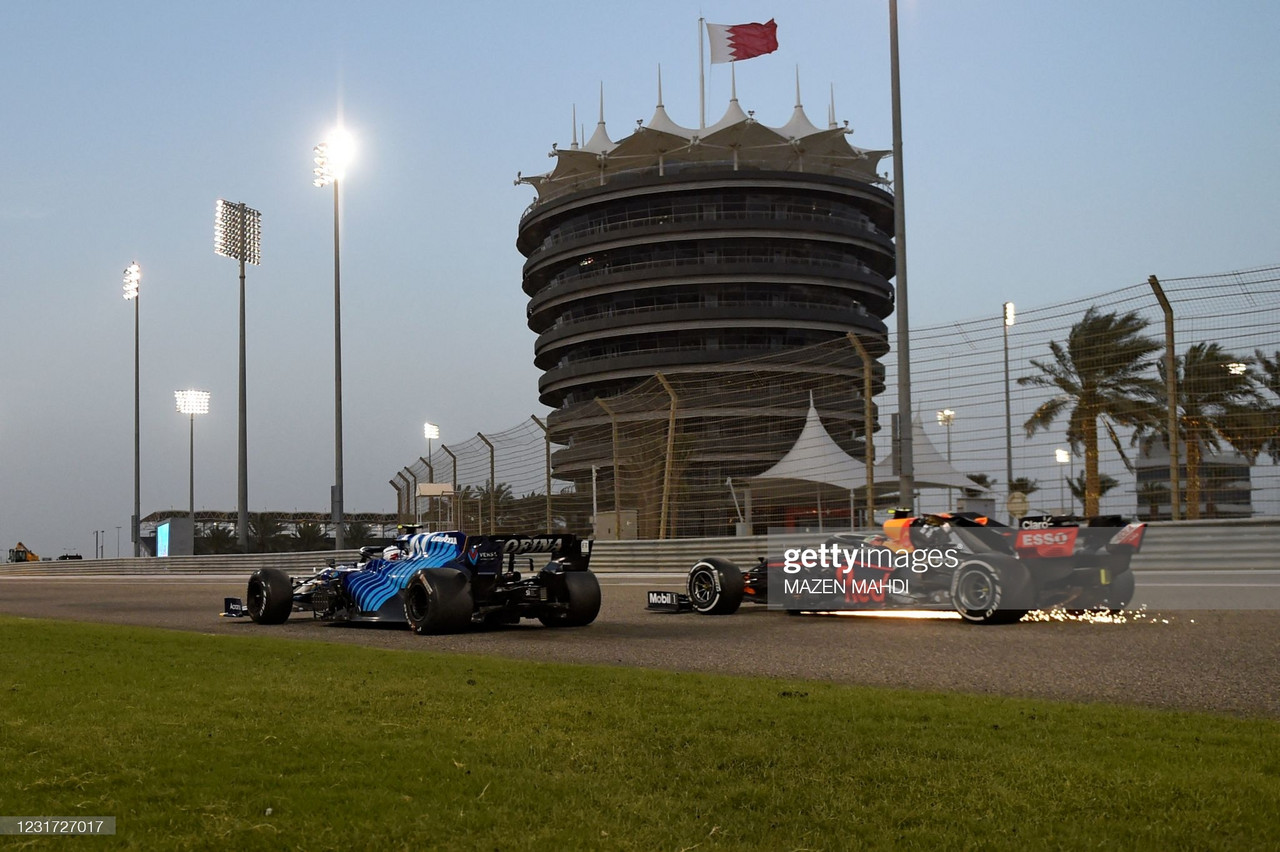 Plenty has changed since the last Grand Prix in Abu Dhabi; several drivers on the move, two rebranded teams, and the FIA creating a 23-race calendar, making it one of longest in F1 history.
Just like in 2020, it's set to be one of the closest and unpredictable seasons in the hybrid era. With this in mind, we have decided to list our five predictions for the 2021 season, including a change of constructor world champions.
1. A record-breaking season for Hamilton
Despite Mercedes's struggles in pre-season testing and Red Bull topping the timesheets, Sir Lewis Hamilton is expected to continue his dominance in the sport and win a record-breaking eighth World Championship, becoming the most successful F1 driver in history.
2021 has been a shaky start for the current World Champion and his team, suffering reliability issues in Bahrain before both drivers couldn't get to grips with the W12 over the three days. While Red Bull had a plain-sailing day and showed real promise of closing the gap, especially when Max Verstappen went quickest with a lap time of 1:28.956.
For all we know, this could be the usual sandbagging tactic by Mercedes, hiding their real development until the first Free Practice session on Friday morning. But the deflated figure of Hamilton looking over the W12 when he beached it in the gravel in pre-season testing felt like the World Champions had problems.
But, as the 'Silver Arrows' have continued to show over the past seven years, many wouldn't be shocked if Hamilton took pole in Bahrain at the weekend, ending any fears in the Mercedes camp. While I believe the World Championship fight looks set to be closer than ever, Hamilton will undoubtedly shine through and secure his record-breaking eighth title.
However, I don't feel this will be the case for Mercedes in terms of Constructor Champions.
2. Red Bull to end their seven-year drought
Since the major rule shake-up in 2014, Mercedes have dominated the sport and became one of the most successful teams in F1 history in 2020 after winning their seventh consecutive World Championship. The German manufacturers have rarely been challenged since entering the sport seven years ago, and last year was no different after finishing 254 points ahead of Red Bull, but I think that will change in 2021.
The World Champions are more than likely to sort out their problems as the season progress, but Hamilton and Valtteri Bottas will be coming up against one of the best pairings on the grid.
Sergio Perez joined Red Bull at the end of the 2020 season after the team was not satisfied with Alex Albon performances. The Mexican performed brilliantly in his final season at Racing Point, finishing 4th and scoring his maiden Grand Prix win at the Sakhir Grand Prix.
Red Bull lacked the threat of a second driver throughout 2020, with Albon usually fighting in the midfield battles, leaving Verstappen to challenge both Mercedes drivers by himself. However, I expect that to change in 2021 with Perez as his new team-mate. Not only does he add quality and experience, but he will bring the best out of the Dutchman, and I believe that pairing can outdo Mercedes and win their first title since 2014.
3. AlphaTauri to finish as 'best of the rest'
Now, we move to Red Bull's sister team – Scuderia AlphaTauri - and their impressive performances in pre-season testing have got people wondering whether they can compete at the front of the midfield.
It's no secret that the Honda-powered engine seems to have found some extra pace over winter. Not only did Red Bull finish fastest in Bahrain, but also AlphaTauri, finishing second only one-hundredths of a second behind. While testing shouldn't be an indicator of everyone's development ahead of Bahrain Grand Prix, both Pierre Gasly and Yuki Tsunoda showed that AT02 has unquestionably picked up speed, but more importantly, suffered no reliability issues, completing the joint-highest laps across the three days.
The third spot in the World Championship is clearly up for grabs, with Scuderia Ferrari set for another season in the midfield as they focus on the 2022 regulations, so that leaves AlphaTauri with an unreal opportunity to finish as the leading midfield car.
At the moment, the McLaren F1 Team are still favourites to secure the third spot for a second consecutive season, especially using Mercedes-powered engines. However, in my predictions, AlphaTauri will finish fourth in the standings, just edging out Aston Martin F1 Team, and score a few podiums along the way.
4. Esteban Ocon to outdo Fernando Alonso
It was confirmed that former World Champion Fernando Alonso will return to the F1 grid in 2021 to compete for the newly re-branded Alpine F1 Team, previously known as Renault Sport.
Esteban Ocon, Alonso's partner, will embark on his second season at the team. The Frenchman needs to make an impression after falling into Daniel Riccardo's shadow throughout the 2020 campaign, finishing 12th in the World Championship last season, 57 points behind Ricciardo in 5th, and only managed to outqualify the Australian on two occasions.
And another season like that for the Frenchman could spell the end of his F1 career. So, Ocon really needs to step up and take the fight to Alonso, with glimpses shown of that in pre-season testing.
2021 needs to be the year that we see Ocon reaching his true potential, finally showing why Mercedes and Toto Wolff regarded him so highly, there's no better way of doing that than beating a former World Champion in your team.
5. Williams to fight for points
This season will be the first full season that Williams Racing is not under the stewardship of the Williams' family. They stepped down in August 2020, with Dorilton Capital, a US investment group, acquiring the team.
Unfortunately, it was no real surprise, but the team will be hoping for a more promising season in 2021.
The pre-season test at Bahrain International Circuit held a lot of promise for the team, as Nicholas Latifi ran all day on Saturday, finishing seventh fastest overall, while George Russell completed all of the runnings on Sunday, finishing sixth quickest.
Williams rebuilding process will take time, so we shouldn't expect miracles within their first season. However, with Haas F1 Team opting to no develop their 2021 car and giving drives to two rookies, it seems promising that Williams can finish higher than rock-bottom for the first time in three seasons.
Plus, the slight improvement in speed shown in testing could indicate that Williams could also battle Alfa Romeo Racing for bottom-end points, and I fully expect Russell and Latifi to score their first points in the Williams colour.