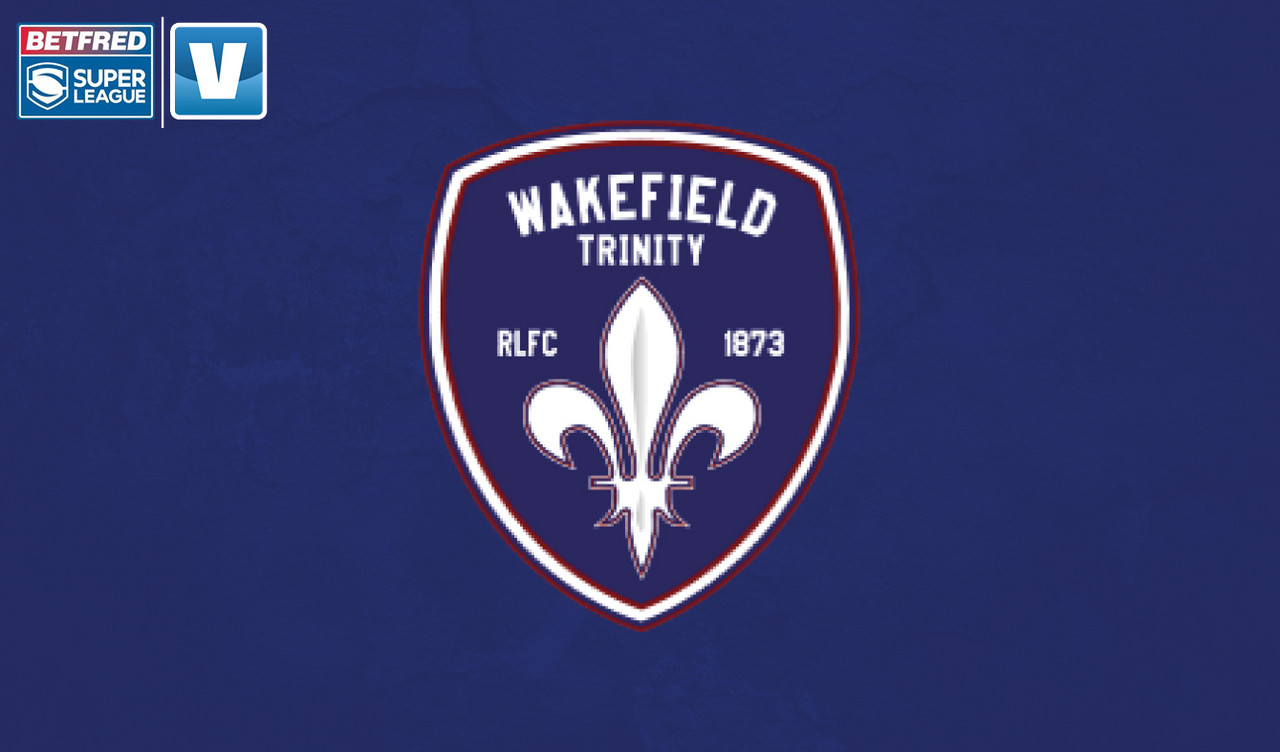 Transfers
In: Mason Lino (Newcastle), Eddie Battye (London).
Out: Ryan Atkins, Danny Kirmond, Ben Jones-Bishop, Daniel Barcoe, Harry Dodd (all York), Craig Kopczak (Featherstone), Danny Brough (Bradford), Romain Navarrete (London), Tony Gigot (Avignon).
'We can be a match for anybody'
Despite some initial concerns, Wakefield Trinity head coach Chris Chester maintains he has every confidence that his squad can deliver for him in 2021.
The West Yorkshire club start their Super League campaign with a derby against Leeds Rhinos on Saturday, with the hope that they can improve vastly on last year.
Trinity finished second bottom on went on a wretched 10-game losing run which, at one point, left a disillusioned Chester threatening significant personnel changes to his squad for this year.
Despite that, there has not been any such drastic action with only one major new arrival – Samoan stand-off Mason Lino from NRL club Newcastle Knights – meaning he has to make sure he gets more out of those at his disposal.
However, the 42-year old – who saw his squad decimated by Covid-related issues and injuries last term – believes he is capable of just that.
Asked how confident he can get the performance out of them this year, Chester told yorkshirepost.co.uk: "I feel when we get our best players out on the training field – and on matchday – we can be a match for anybody.
"We had our strongest team last year for four games out of the 19 we played.
"So, yes, I am really confident. Really confident. I think Saturday (against Leeds) will give us a good marker of where we are as a group and I am looking forward to seeing how these new combinations work out on the weekend."
The new combination mentioned is principally that of Lino with Australian playmaker and captain Jacob Miller.
"The main priority for us at the end of last season was to bring in an established half and having done background checks on Mason (Lino), speaking to people who I respect, I was really impressed," added the Trinity head coach.
"His arrival will take a lot of pressure off Jacob (Miller). At times last year we went into games with only one recognised half-back and we were having to play players out of position."
Prediction
The Wildcats struggled massively towards the back end of last season, but will be hopeful their luck can change in 2021.
They haven't spent massively due to their relatively tight budget, though the acquisition of Mason Lino is one that speaks volumes about the optimism for a stronger campaign this time around.
But despite bringing in the Samoan international, the Wildcats are still one or two men short of a real challenge as far as the playoffs are concerned.
We foresee another difficult campaign for Chris Chester & co.
VAVEL Predicts - 11th