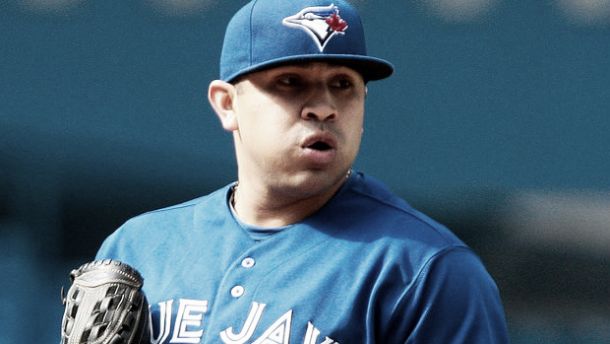 The Toronto Blue Jays have released long time pitcher Ricky Romero. It's come to a disappointing end for the once one-of-baseball's more promising pitching prospects.
Romero was drafted sixth overall in the 2005 amateur entry draft, the first pitcher in the draft, by the Blue Jays.
The left-hander's best year in the big leagues came in 2011 when he cracked the American League all-star roster. In his third season as a full time starter, he went 15-11 with a 2.92 ERA in 32 games.
Injuries began to get to him after that, however. His numbers declined dramatically the following year as he went 9-14 with a 5.77 ERA. The pitcher underwent knee surgeries on both legs, and has found himself in the minors every since, struggling on the road to recovery.
The 30-year-old ends his time with the Blue Jays with a record of 51-45, a 4.16 ERA in 129 appearances with the American League East team.
Romero is in the final year of a five-year, $30.1 million contract he signed back in August of 2010.