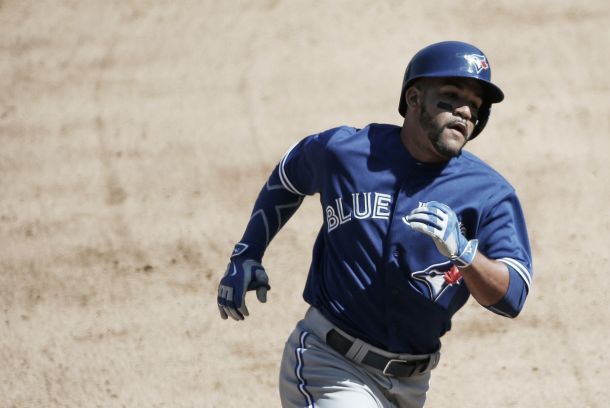 A surprising start to Devon Travis' Major League Baseball career has earned the Toronto Blue Jays second baseman American League Rookie of the Month honours for the month of April.
What is impressive is the fact the 24-year-old had never played above double-A ball before this season, but after a homer on his first big league at bat, Travis has not looked back since then.
Travis has arguable been the Jays' best offensive player thus far, with six home runs and 26 hits on his way to a .325/.393/.625 batting line in the opening month of the season.
The West Palm Beach, Florida native was acquired by the Jays in an off-season trade with the Detroit Tigers in exchange for Anthony Gose. Travis arrived to Spring Training with his position up in the air, and fans not knowing much about him. But after regular second baseman Macier Izturis went down with an injury, and Travis putting up impressive numbers, he was handed the opening day job.
Although he began the season batting near the bottom of John Gibbons' order, he was promoted to the second spot before taking over the leadoff spot while shortstop Jose Reyes nurses a rib injury.
Travis has surprised everyone, and the Jays will hope he doesn't stop surprising anytime soon.