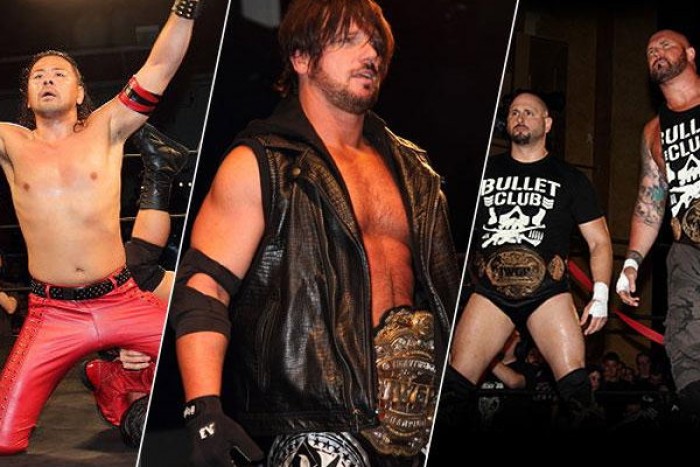 WWE is constantly on the search for the very best wrestlers on the planet, and New Japan Pro Wrestling is arguably the second biggest wrestling company in the world, and therefore boast a roster full of incredible stars.
According to countless reports, most notably Dave Meltzer's, Wrestling Observer, Vince McMahon has signed four of New Japan's top stars; AJ Styles, Shinsuke Nakamura, Karl Anderson and Doc Gallows.
Whilst this has not been confirmed, and at this point is purely speculation, Meltzer is seen as one of the most highly regarded journalists involved with professional wrestling, and is normally incredibly reliable.
All four men competed at New Japans, Wrestle Kingdom 10, where Anderson and Gallows dropped their titles, and Nakamura and Styles put on a match of the year contender, before Styles was ambushed, all seemingly leading to their departures.
Both Styles and Gallows have allowed their contracts to expire and are both free to compete in WWE, whilst Anderson and Nakamura have a few weeks left to run on their deals, but they are also set to allow them to run out, opening the door for a move back to America.
To have put the news out, Meltzer will have made sure he checked his facts, and since then WWE themselves have ran reports on the rumors and mentioned the Bullet Club countless times, even showing old footage of Styles wrestling for the company, which has led many to believe that the deal has happened, now it's simply a matter of waiting for them to debut.
How will they be used?
Since the news broke, fantasy booking has been running wild on the internet, with fans guessing at when they will debut, whether they will be heels or face, and if they will go straight to the main roster, or spend some time in NXT.
All four men are very experienced wrestlers, therefore if they are put in NXT, it will likely not be for a long period of time, it would be similar to Kevin Owens run with the developmental brand, however Nakamura is unfamiliar to the American style of wrestling, and he could benefit from time in Florida, should WWE choose to send him their.
Both Anderson and Gallows are currently involved with the Bullet Club, a faction started by non other than, NXT Champion, Finn Balor, during his time in Japan, and following his departure, Styles would take his place as leader of the group.
WWE has mentioned the faction several times since the news broke, and Balor himself has teased the possibility of reforming the group as the Balor Club, a name that WWE has recently trademarked, and merchandised.
This could lead to Balor's push to the main roster, something that has been long awaited for one of WWE's most popular superstars, but it could also lead to the club first being formed in NXT, helping Balor retain the title, and continue his dominance.
Whether the WWE chooses to use the Bullet Club or not remains to be seen, but either way, these four men could change the landscape of the company, and considering the company's current injury problems, adding four talented superstars straight to the main roster could really help, especially if they are introduced prior to Wrestlemania.
With the Royal Rumble right around the corner, it seems there could be a perfect opportunity to provide some surprise entrants and create a memorable debut, should they sign the wrestlers in time.
No matter how they are used, all four men have the talent and ability to go far with the WWE, and if booked correctly, could be huge stars with the company, having already proved they are good enough elsewhere, they are simply waiting for the chance to do it on the biggest stage possible, and it seems like that door is just about to open.
Who are they?
Even though New Japan is a huge company, not many of WWE's core audience will be exposed to their product, and therefore the new signings could prove to unfamiliar faces, so let's get to know them a little better.
AJ Styles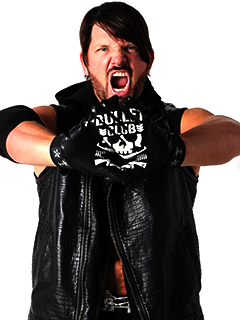 Styles is likely to be the most well known out of the four superstars, and will probably gain the most fanfare when debuting with the company. Styles worked for TNA ever since the company's debut, up until his move to Japan, spending 12 years with Impact often being seen as the face of the show.
He is considered to be one of the greatest wrestlers in the world, with his in-ring talent being his main asset, Styles can put on a world class match with ease, and has done so countless times throughout his career.
During his time with TNA, Styles held multiple championships, becoming Impact's first ever Grand Slam Champion, and had memorable feuds with the likes of Samoa Joe, Kurt Angle and Bully Ray, which made him one of the biggest stars on the planet.
Styles has worked for WWE before, back in 2002, he was brought in for a tryout opportunity at a very early stage of his career and then offered a developmental deal, but for personal reasons he declined.
He had made it clear several times that he would go wherever offered him the best deal after his time in Japan, and it seems like WWE finally wants to bring him in, now all that remains is whether he goes straight to the main roster, or joins the ever growing popularity of NXT.
Styles certainly has the ability to move immediately to the main roster and could easily provide some fans with dream matches against the likes of Seth Rollins (when fit), but a run in NXT wouldn't come as a surprise, as Triple H has had no problem bringing in former TNA talent as of late, with both Joe and James Storm appearing.
For most wrestling fans, Styles will be the main attraction of this deal out of the four, simply as he is the biggest name and the most well known, and the fact he is at a stage in his career where he can still have a good run in WWE, makes the prospect of it all the more exciting.
Karl Anderson & Doc Gallows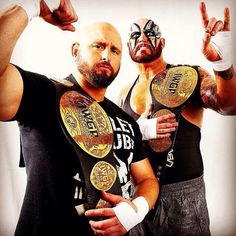 The former New Japan Tag Team Champions will likely be signed as a package deal, and will probably be kept as a team should they move to WWE, after having huge success working together within the Bullet Club.
However, both men are capable of being strong singles competitors as well, but with WWE currently focusing on improving their tag team division, it would make the most sense to have them debut as a team.
If the Balor Club was to become a faction, it would be these two men who would be most likely to join, they both played crucial parts of New Japan's Bullet Club, as they dominated the division.
With them being American, coming to the WWE will be a natural transition, especially for Gallows, who has worked for both TNA and WWE previously, where he portrayed the Festus character, before joining CM Punks, Straightedge Society, as Luke Gallows.
Since his time with the company, Gallows has gone on to prove himself as one of the best workers, considering his size and would be a welcomed addition to the roster, and Anderson, who has been with New Japan since 2008 and is a very experienced wrestler, which will make it easy for him to transition.
Shinsuke Nakamura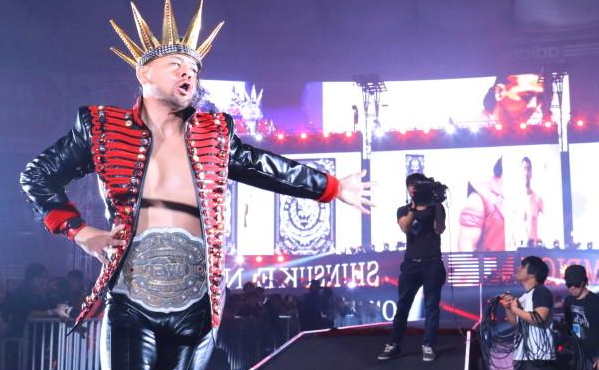 Nakamura perhaps is the biggest risk out of the four, having become used to working the Japanese style of stiff hard shots, and not being accustomed to the American way of wrestling, there is a big transition to be had for him.
WWE has yet to have a successful Japanese star, which makes it as big of a risk for Nakamura as it is for the company, but NXT stars, Hideo Itami and Asuka have both proved to be big hits, yet haven't had the chance to prove they can do it on the main roster.
Nakamura is a fantastic athlete and one of the best ring technicians in the world, and will make an immediate impact, as his wrestling style is incredibly different to anything currently in the company, which will make him stand out.
WWE could very well have him debut in NXT, to see how the crowd takes to him, as well as giving him a platform to learn the way that WWE like their stars to wrestle, whilst getting to grips with life in America.
But should they choose otherwise, Nakamura is well experienced, just like the other three men, and it's not a surprise that WWE want him on the roster, particularly with the network set to launch in Japan very soon.
Being able to boast four top talents that the Japanese wrestling fans are all familiar with, and will miss, makes great business sense and should see more people subscribe, which in turn helps the WWE.
Overall the potential WWE has right now is huge, and it's crucial that they make the most of the opportunity and so far they have built the excitement and tension for their debuts, now it's a matter of waiting and hoping that it delivers whenever they make their debut.