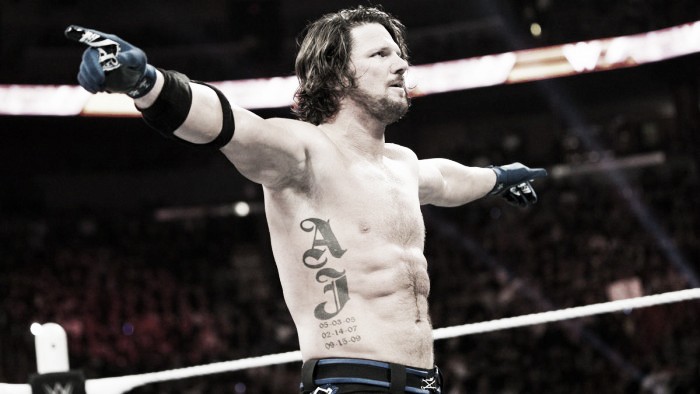 AJ Styles has made quite an impact since debuting in the WWE at the Royal Rumble pay-per-view. The former TNA World Champion and New Japan IWGP Heavyweight Champion has been unable to capture the WWE World Heavyweight Championship, but there are still big plans for him.
According to reports, there are big plans for Styles but there are no concrete reports on what Styles is actually moving on to. As Seth Rollins is now taking his role in the storyline with Roman Reigns for the WWE World Heavyweight Championship.
Since joining the WWE in January, Styles has been involved in two very good storylines. His feud with Chris Jericho was a great introduction into Styles for the WWE Universe. Once he moved on to Roman Reigns, he produced even more great work.
Styles has never been the best at promos but has produced top quality segments on the mic.
He is one of the best performers in the world and his in-ring ability speaks for itself, Styles can create magic in the ring with anybody, so whoever he moves on to has the potential to create Match of the Year candidates.
A potential Intercontinental Champion
Post-WrestleMania 31, the WWE were expected to look at elevating the Intercontinental Championship with Daniel Bryan. Bryan's unfortunate injuries meant those plans never fully came to fruition but Styles could be the man to help revitalize the title.
The Miz, Cesaro, Kevin Owens and Sami Zayn have produced some top matches, but will eventually move on to other things. If The Miz keeps the title and continues to play the heel so well, Styles may be the perfect new counterpart.
With The Club turning on Styles, it looks even clearer that he will continue to be a good guy so the WWE could build him up to become a top face.
That is not to say Styles isn't already a top good guy, he is, but he can be so much more. As a champion, he would produce top matches against anybody and potentially elevate the title to its previous prestige.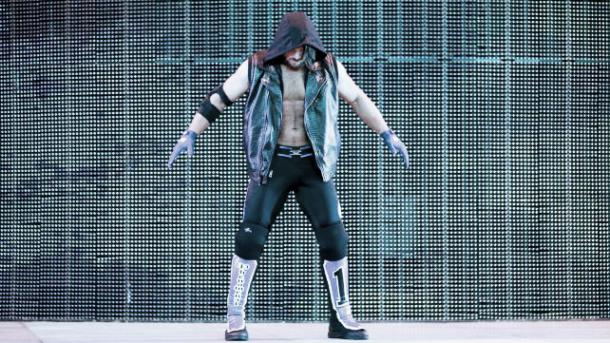 SmackDown's top guy?
With the impending WWE brand split, Styles could become SmackDown's top draw. While plans for the brand split have only just been presented to the WWE Universe, there seems like there will be the return of the WWE Draft to determine the distinctive rosters for each show.
Styles is a sure fire top pick and will draw crowds wherever he goes.
Early rumors and speculation suggest the WWE could keep the WWE World Heavyweight Championship on Monday Night Raw and use one of the United States Championship or Intercontinental Championship as SmackDown's top title.
Styles would be a worthy champion to pit against Monday Night Raw and making SmackDown evolve around Styles could be in the WWE's best interests.