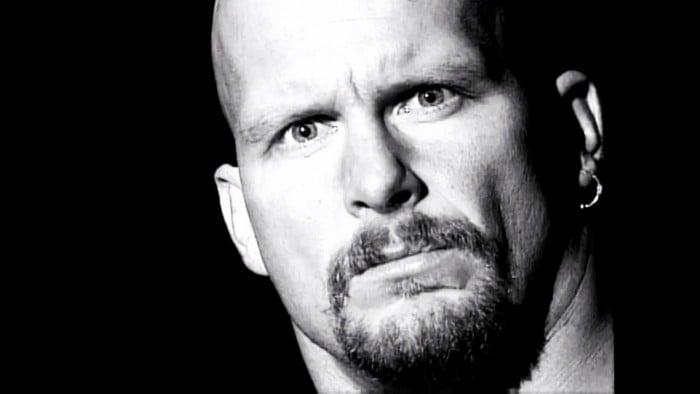 While many will view the words as scornful or spiteful, in retaliation, 'Stone Cold' Steve Austin is one of the greatest of all time.
However, despite this, the man who has been away from the wrestling ring since 2003 is not the greatest, and in fact many others stand before him.
The connection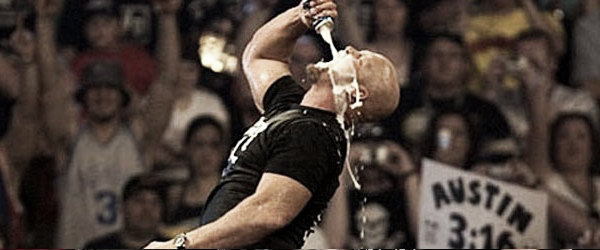 One of the greatest attributes that The Rattlesnake possessed was the ability to captivate an audience and leave them hanging on every word.
While that may be a vital necessity, Austin was for the most part largely overrated, with his promos often depicting him as the dominant man's man, which his character was perfectly suited to be.
Despite this, and all of his adoring fans that idolized him during The Attitude Era is one of the strongest reasons why the 51-year-old is not the G.O.A.T.
Austin appealed to the working man, who wished he could stick it to the man, something that was simple to relate towards the everyday wrestling fan.
The vocabulary of the character was never very complex and it was rather one dimensional, with his "I am going to beat your a**" the main theme amongst the majority of his speeches. While this may be what was needed during the time, upon reflection his promos are largely repetitive, where as some of the top speakers in WWE today such as Enzo Amore, Y2J, Bray Wyatt and The Rock often adapt what they are saying to fit the scenario.
Looking at Austin's iconic 3:16 promo that catapulted him to main event success, that worked, and worked very well with his words relating to the religious style that Jake 'The Snake' Roberts was going with. While no other speeches are remembered as fondly after that, leaving the question as to whether it was his simple and direct promos following that allowed the audience to connect.
The Era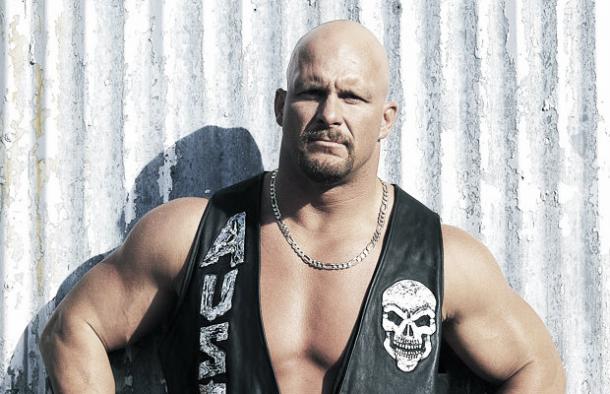 The calls for The Attitude Era to return when no one in the wrestling business has any desire to bring it back, due to how simple and unfocused on wrestling as an art-form that it really was.
It often involved going against authority, used by Degeneration X and Stone Cold and this formula seemed to be repeated over and over again.
With chair shots to the head, and performers flying through tables and even ladders week after week it seemed that the attention span of the casual fans of this era were very limited and this may result in why the current and more complex product may have been rejected by many.
The psychology of the in-ring product differs largely from a 15-years ago; one of the most shared wrestling clips on Facebook sees the caption when wrestling was good again, and depicts superstar after superstar making their way to the ring delivering a signature move only to be pummeled by the next performer.
While the storyline may have called for that scenario to occur, it just screams simplistic when the same thing often happens and through all the god awful storylines that exist today such as the Lana/ Dolph Ziggler/ Rusev/ Summer Rae love affair types, the core and main narratives remain much stronger than years ago.
If 'Stone Cold' existed as a character in today's product would he be as accepted? Think about it, no swearing, no chair head shots and probably no beer, strip down the main aspects of the character and you just get Steve Austin.
The move set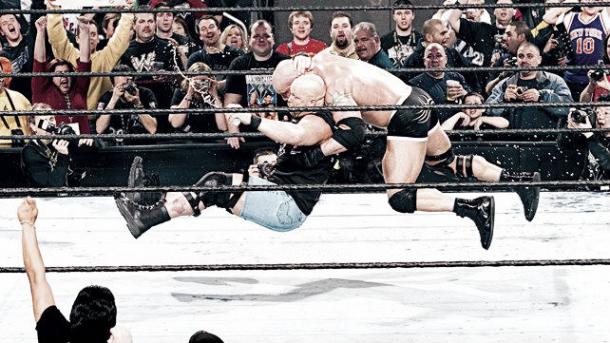 Performers nowadays are criticized for their 'move set' with even someone as widely respected as John Cena called out for their lack of ability.
Despite The Face that Runs the Place having 24 moves in his arsenal the Independent Wrestling Community (IWC) often suggest that he lacks versatility.
Austin on the other hand has never been hit with this label with fans still screaming for one last Stunner but looking at his move set and it tallies up to 12, with one of them a 'stomp'.
His finisher may have been bad a** but his ability and versatility however were clearly lacking, with even the older generation such as Ric Flair having a wider variety at 17.
In fact comparing some of the greats, the number of move sets compared to their peers and Austin has one of the lowest tallies.
Fun fact: Goldberg (according to Wikipedia) has over 30 moves with five power-bomb variations and five power-slam alternatives.
The Time-length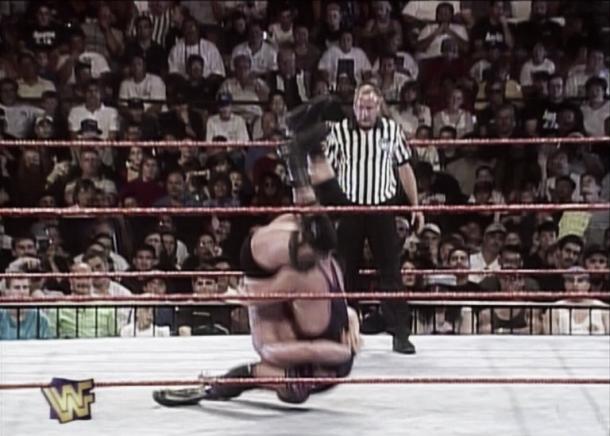 This point is rather unfortunate as it covers the ending of Stone Cold's career who as mentioned above was a phenomenal talent but many circumstances rule him out from being the G.O.A.T.
Including how long he actually wrestled for eight years in WWE which by today's standards is not a long time, as veterans like Chris Jericho have performed in the company since 1999, 17 years ago.
While Austin did work for WCW prior to his eventual move to WWF, he was not the same character and instead from 1991 to 1995 portrayed a more well behaved individual.
It was his career in ECW that enabled him to catapult himself into the wrestling world in a character more suited to himself as his promos slating his former workplace became huge news.
But overall adding the years that Austin performer in the squared circle adds up to less than 15, where as another who is widely regarded as being one of the greatest Flair, performed well into his 60's with his career spanning across four decades.
The Rattlesnake who picked up six WWF Championships was in the prime of his career when he was forced to retire in 2003 following neck issues with his last official match taking place at WrestleMania XIX.
As Austin retired at the tender age of just 38-year-old which is becoming the prime age where performers put on their best matches, with stars such as AJ Styles, John Cena, Shinsuke Nakamura and Brock Lesnar all around the similar mark.
The veteran's forced retirement is in no way his fault, but merely an accidental action with huge repercussions as Owen Hart delivered a pile-driver onto the icon's head, which paralyzed him during SummerSlam '97: although his move away from the squared circle would come six years later it was this move that set the foundation for his injury.
This is no negative towards Austin but rather an unfortunate action but this may have been his saving grace as, his last couple of years were cut so short, fans are still craving a taste of the performer, like an addiction almost; The Austin addiction.
This makes his sporadic appearances that much more meaningful, The Rattlesnake connected with his fans, and always put on a show, and for that reason will always be remembered, just not as the greatest of all time.