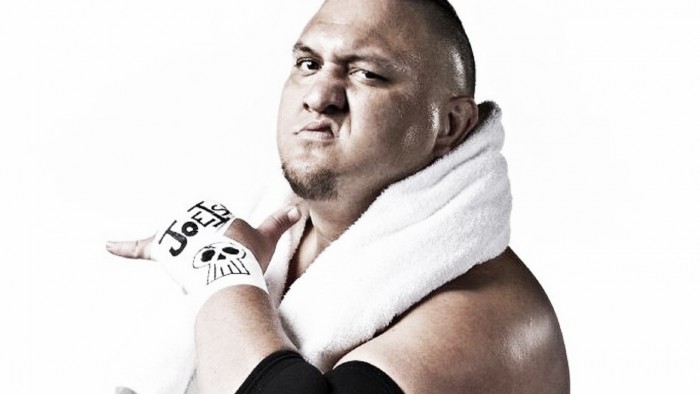 WWE appears to have big plans for Samoa Joe. According to Dave Meltzer of the Wrestling Observer (through NoDQ.com), plan on putting Joe in one of the top matches at WrestleMania 33. The report also notes that Joe is in line for a "monster push" should the company call him up before WrestleMania. Many fans and journalists speculated that the 37-year-old could debut in the Royal Rumble match, believing that is the perfect time to do so.
A great run for "The Samoan Submission Machine"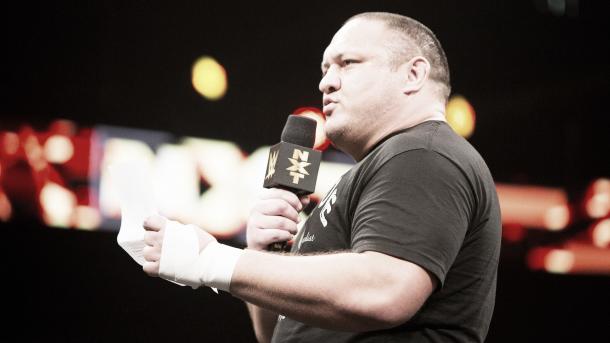 Joe, a former world champion in TNA and Ring of Honor, debuted for WWE in May 2015 after the main event of NXT Takeover: Unstoppable, stopping Kevin Owens from attacking Sami Zayn. After brief feuds with Owens and Baron Corbin, Joe chased after Finn Balor's NXT Championship. Joe finally beat Balor at a house show in March to become the NXT Champion. Joe held the title until August when he lost to Shinsuke Nakamura at NXT Takeover Brooklyn II. "The Samoan Submission Machine" won the title back in November at NXT Takeover: Toronto. He held the title for two weeks before losing to Nakamura again in Osaka, Japan.
Already well respected by fans and journalists, Joe earned high marks for his strong promos and character work, especially after he turned heel. Joe has not been on NXT television since losing the title. At the last taping, Joe and Bobby Roode lost a tag team dark match to Nakamura and Tajiri.
Thoughts
The time is now to call Joe up. In fact, it's been long overdue. Joe can portray an effective heel or babyface without changing up much of his character. Once he gets to the big show, marquee matches against the likes of John Cena, Roman Reigns, Brock Lesnar and A.J. Styles await, depending on which show he is assigned to. Joe should have a great main event run if he is pushed correctly.