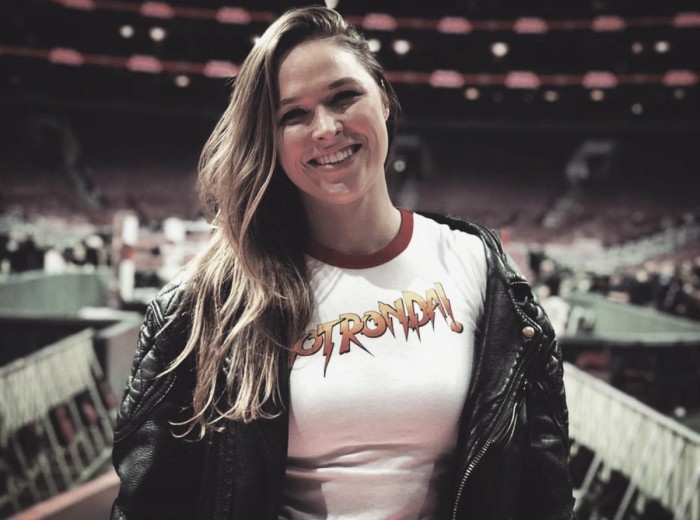 Former UFC Superstar Ronda Rousey has joined WWE on a full-time contract after debuting on WWE Television at the conclusion of the Royal Rumble Pay-Per-View last night.
Rousey emerged following Asuka's victory in the first-ever Women's Royal Rumble at the Wells Fargo Center in Philadelphia.
Pointing to the Wrestlemania sign, Rousey made it clear her intentions are to feature on the "Grandest Stage of Them All" possibly fighting one of the three women who were in the ring at the time (Asuka, Charlotte Flair, Alexa Bliss) or even Raw Commissioner Stephanie McMahon continuing the story between them that began Wrestlemania 31 when Rousey made her first ever appearance in a WWE ring.
As with any crossover star questions have arisen about Rousey's commitment to wrestling but when interviewed by ESPN she made it very clear that she is here to stay: "This is my life now. First priority on my timeline for the next several years. This is not a smash-and-grab; this is not a publicity stunt. When I first met with Triple H, I told him, 'there are other things I can do with my time that'll make way more money, but I won't enjoy nearly as much."
Multi-Talented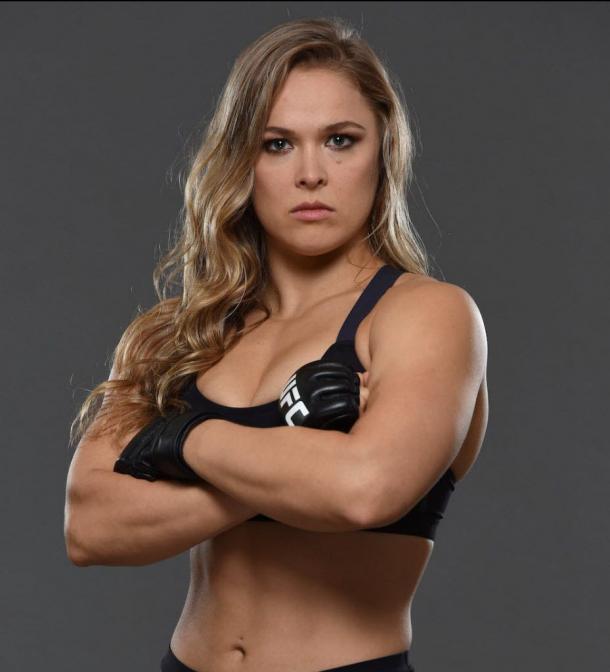 Rousey is widely considered amongst the greatest female MMA fighters of all-time and also the person who brought the women's divisions into the public consciousness with a string of 12 MMA fights unbeaten before she was beaten by Holly Holm at UFC 193.
Rousey has had one more MMA fight since her defeat at the hands of Holm when she lost to Amanda Nunes at UFC 207. Since then the former Bantamweight champion has been focusing on an acting career with roles in The Expendables 3 and alongside WWE Legend Dwayne "The Rock" Johnson in Furious 7.
"Rowdy" Ronda Rousey
Rousey has never hidden her fandom of professional wrestling often citing Roddy Piper as an inspiration for her and last night she paid tribute to the late Piper with a t-shirt very reminiscent of Piper's merchandise and she later revealed that the jacket she was wearing belonged to the "Hot Rod" himself and was given to her by his son.
Speaking to wwe.com she said: "Rowdy Roddy Piper's son Colton was kind enough to fly all the way from Vegas and bring me his jacket to wear tonight and I want every single time that I'm out here for people to remember him and what he's accomplished. I wouldn't be here if it wasn't for him, I wouldn't have been in UFC at all if it wasn't for him and what I'd learnt from him and what I had seen him do."