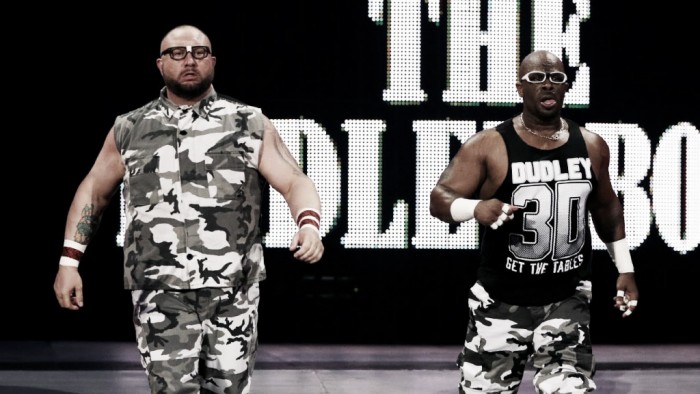 The Dudley Boyz will be inducted into the WWE Hall of Fame during Wrestlemania 33 weekend this April in New Orleans as part of the 2018 class.
CBS Sports announced the induction which will see the ECW Originals join WCW legend Goldberg in this year's honours roll.
21 Years of Tables
Mark LoMonaco and Devon Hughes, better known by their wrestling names Bubba Ray and D-Von Dudley have been tag team partners since their ECW days when they were members of the Dudley Family stable.
The two would turn on the stable and align themselves together for the first time ever at ECW Crossing The Line Again in 1997. That night also saw the first ever 3D, which would go on to become the pairs finishing move, performed on former ally Spike Dudley.
The pair would go on to be a major player in the ECW tag division, winning their first ever ECW Tag Team Championships from The Eliminators (Perry Saturn and John Kronus).
The Dudley Boyz would go on to find incredible success in both ECW and WWE winning each of the two promotions tag team titles eight times.
TNA Time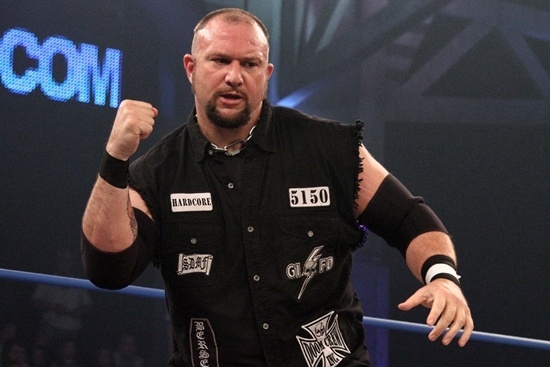 The Dudley Boyz may be coming to the end of their careers but they still maintain a strong relationship with WWE, often returning for special events.
The announcement of their induction came only a week after one of these return as Bubba Ray and D-Von returned for the 25th Anniversary episode of Monday Night Raw interrupting a tag team match between Heath Slater & Rhyno and Titus Worldwide, delivering a 3D to Slater through their signature tables.
This healthy relationship between WWE and the tag team will no doubt have played a major role in their inclusion in the Hall of Fame but it hasn't always been friendly between the two parties particularly when the kayfabe brothers joined rival promotion TNA in 2005.
Bubba Ray went on to be a major player in one of the most successful periods TNA has ever had, winning the TNA World Heavyweight Championship two times under the name Bully Ray. D-Von sat further down the card winning the TNA Television Championship twice. As well as their individual achievements with the promotion they also held the TNA World Tag Team Championships twice although WWE would probably like people to forget their very successful run with their biggest rival.