 The point guard woes are over for the Brooklyn Nets. After waiving Jarrett Jack, the Nets were quick to agree on a deal with lucrative free-agent Jeremy Lin. Lin is a great addition to the Brooklyn squad and should compliment big man Brook Lopez perfectly. This deal is fantastic for both sides. Brooklyn gets a great scoring option and Lin finally gets to start and hold the reigns of an NBA team. Brooklyn netted Lin at a great price. $12 million a year is a great deal for the skill-set that a player like Lin brings to the table.
Humble beginnings
Acquiring Lin was a long talked about move for the Nets. Lin's career took off in New York, during his time with the New York Knicks. The infamous "Linsanity" took the nation by storm and lit up the courts. Before all that, he came out of nowhere. Lin failed to receive any athletic scholarships in college and chose to attend Harvard University. The young guard exploded offensively in college and broke multiple school records. Motivated by this performance, Lin declared for the 2010 NBA Draft.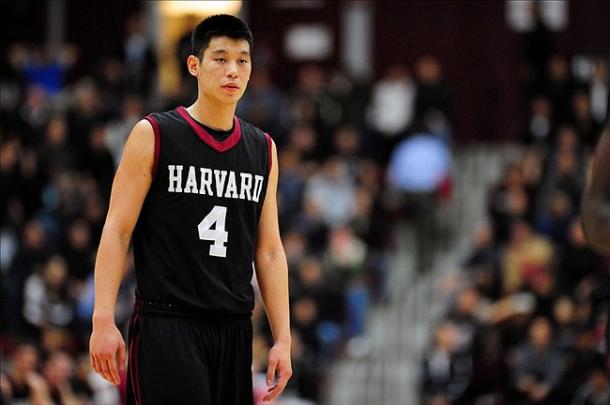 Shockingly, however, Lin went undrafted. Only the Dallas Mavericks offered him a position. That position was a spot on their Summer League roster. Lin played well and managed to get signed by the Golden State Warriors. But, he seldom saw any playing time and was demoted to the D-League on numerous occasions. He soon found himself waived by the team. After a 12-day stint with the Houston Rockets, Lin was waived yet again.
Post-Linsanity
After being cut in quick succession by two different teams, it wasn't looking good for the 6'3" guard. One team, however, still believed in him. That team was the Knicks. To everyone's shock, Lin went off. He led the Knicks in scoring most nights and delivered multiple game-winners. New York City had become infatuated with the Harvard guard.
Following his tremendous season with the Knicks, Lin became a free agent and wound up in Houston again. He played with them for two seasons before being traded to the Los Angeles Lakers. Lin quickly found himself on the bench again and received minuscule minutes. After one season, he signed with the Hornets where he found himself fulfilling a role as 6th man and provided a big offensive effort for Charlotte. He averaged 11.7 points, three assists, and a career-high 3.2 rebounds last season.
Hello Brook-Lin
Lin almost certainly will be the starting point guard for the Nets, a much-coveted role for the 27-year-old. Brooklyn was in desperate need of a solid guard and got just what they wanted in Lin. Brook Lopez showed that he is particularly effective with a good passer running the point. The Brook-Lin connection will be a sight to watch for Nets fans. Another, lesser-known, connection involves Lin and Nets head coach Kenny Atkinson. Atkinson was an assistant coach on the Knicks during the height of "Linsanity" and Lin heavily credits Atkinson in his development as a player.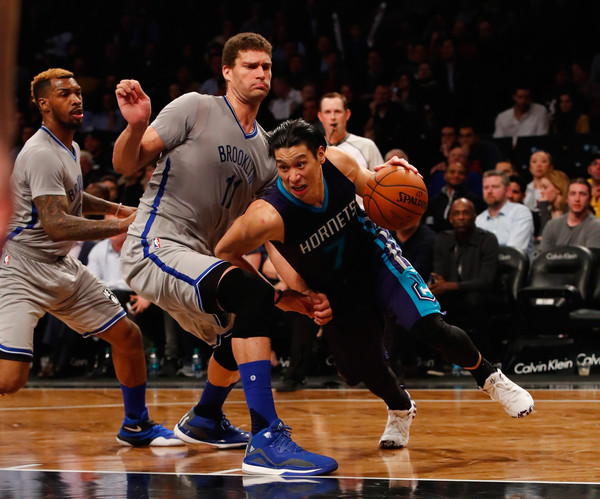 Lin's passing and leadership isn't the only asset that the Nets see in him. It won't be difficult for Lin to be the leading scorer for Brooklyn. He provided a huge spark off the bench for the Hornets and will now have even more playing time to showcase his abilities. It should be an exciting time for the Nets. New York is glad to have you back, Jeremy. Welcome to the borough.