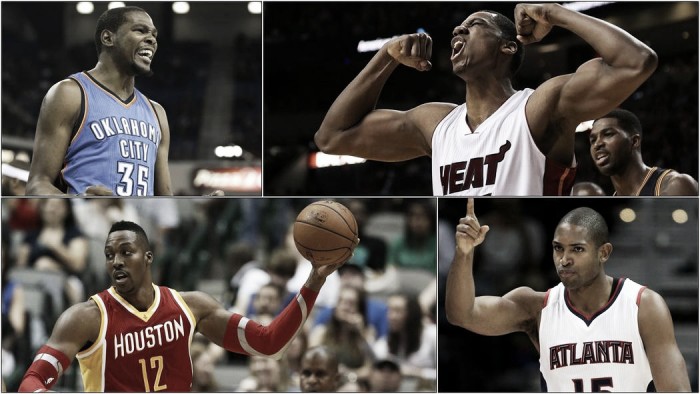 Welcome to our 2016 NBA Free Agency Roundtable Discussion. In this roundtable discussion, we will be discussing the winners and losers of the free agency. In late June, we had a roundtable discussion on which top free agent would land where and the results shocked us all. Kevin Durant did the unexpected and left Oklahoma City to join forces with Stephen Curry and the Golden State Warriors, the Miami Heat disrespected Dwyane Wade, Dwight Howard switched teams to no one's surprise and Mike Conley got paid and that is an understatement, to say the least. You should give it a read here: 2016 NBA Free Agency Roundtable Discussion: Who will go where?
Today, our VAVEL writers Sully Akbari, Jason Coldiron, Oliver Gold, Youssef Machkhas and Chris Robbins will revisit the free agency period and give their take on the winners and losers, with our 2016-17 regular season predictions.
Sully's Winners and Losers
Winner: Portland Trail Blazers
Saying the Golden State Warriors winning the free agency seems as the scapegoat. Although, acquiring Kevin Durant, the Warriors lost some valuable players in Harrison Barnes, Andrew Bogut, Leandro Barbosa, Festus Ezeli and Marreese Speights. With that said, the real winner is the Portland Trail Blazers. Before last season, many wrote them off as four of the five starters left in free agency or trade. However, finishing last season strong, they placed fifth in the Western Conference, upset the Los Angeles Clippers in the first round and eventually losing to the Golden State Warriors in the second round.
But the Trail Blazers did not stop there. Signing Evan Turner, Festus Ezeli and re-signing Allen Crabbe and Meyers Leonard, the Trail Blazers are not playing around. This team is looking to build a championship contending team and with Damian Lillard, C.J, McCollum, Mason Plumlee already in the mix, this team is built for deep playoff runs in the future.
Prediction: The Portland Trail Blazers will finish the 2016-17 season with a record of 50-32, for fifth place in the Western Conference.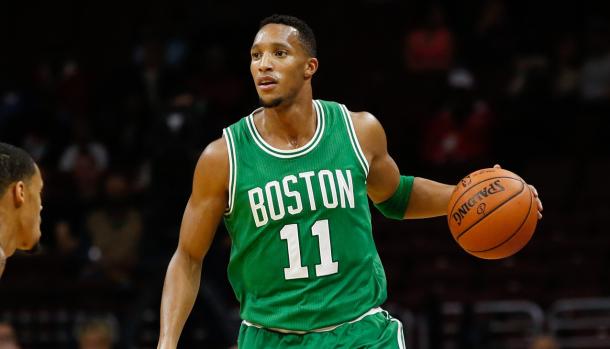 Loser: Brooklyn Nets
The clear loser in this year's free agency period is the Brooklyn Nets. It is hard to pinpoint which direction this team is heading as they finished second-last in the entire league with no lottery picks, that they traded away to the Boston Celtics in the Kevin Garnett-Paul Pierce deal. During this year's free agency, the Nets added Trevor Booker, Greivis Vasquez, and Luis Scola, with their only key addition being Jeremy Lin. They lost out on restricted free agents Allen Crabbe of the Trailblazers and Tyler Johnson of the Miami Heat which decided to match Brooklyn's offer. They also lost out on their own Thaddeus Young via trade and Jarrett Jack as he signed with the Atlanta Hawks. Their current roster still stands weak, with Brook Lopez being their best player and this team may need several more years and a lot of lottery picks to compete with the East's best.
Prediction: The Brooklyn Nets will barely improve their 21-61 record from last season to 28-54 in the 2016-17 season, placing 13th in the Eastern Conference.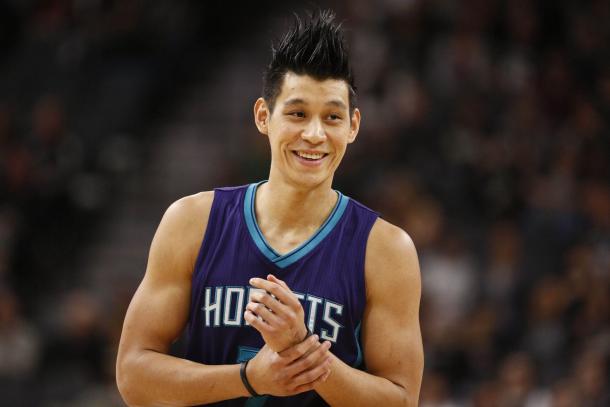 Jason's Winners and Losers
Winner: Memphis Grizzlies
Re-signed Mike Conley and added Chandler Parsons. A lot of people talking about a guy who's never been on an All-Star team making over $150-million, but Conley was the best point guard on the market (by far) and the second best player on the market (arguably). Like all the other contracts, it won't seem so bad three years from now. Then they add Chandler Parsons, who I expect to bounce back from two injury-plagued seasons in Dallas and become an All-Star caliber small forward. If Marc Gasol and Conley bounce back from injuries, this team can still be a contender.
Prediction: The Memphis Grizzlies will finish the 2016-17 with a record of 55-27, best for fourth place in the Western Conference.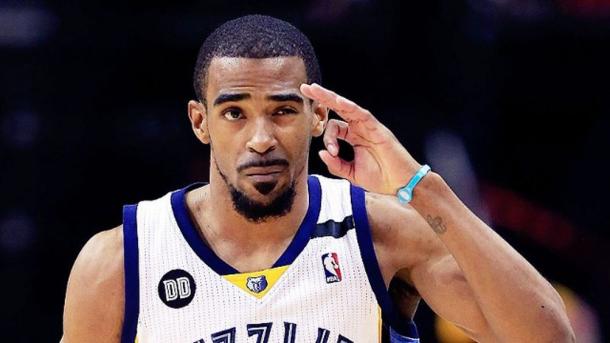 Loser: NBA Fans
The explosion in the salary cap that caused all these ridiculous salaries created some excitement this summer. Unfortunately, with the way it played out, all the bad press it received, and the Players Union refusing to even discuss the idea of 'smoothing' the cap rise to avoid this, I feel there is no doubt we will be looking at another work stoppage in the summer of 17' or 18' while the players and owners re-negotiate the terms of the CBA.
Prediction: Work stoppage.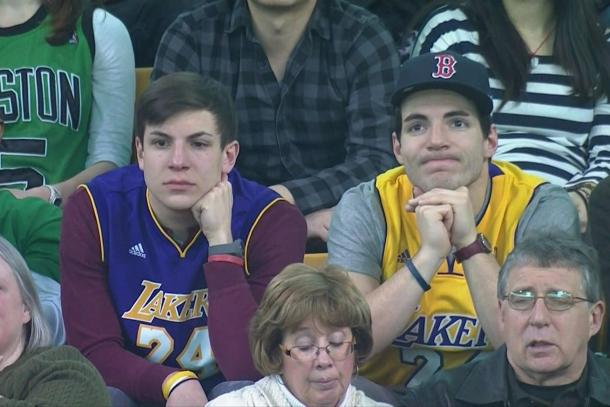 Oliver's Winners and Losers
Winner: Indiana Pacers
Yes, the Golden State Warriors had a very successful offseason. They added one of the best players in the league in Kevin Durant, as well as Zaza Pachulia and David West. However, they lost a lot of key pieces, including Harrison Barnes, Andrew Bogut, Marreese Speights, Festus Ezeli, and Leandro Barbosa. Therefore, the team that improved the most is the Indiana Pacers. They kicked it off with a huge trade that came early in the offseason, acquiring Jeff Teague in a three-team deal with the Utah Jazz and Atlanta Hawks.
They cut ties with George Hill, but Teague is a significant upgrade over Hill. Next, Thaddeus Young was acquired from the Brooklyn Nets for just the 20th pick, turning into Caris LeVert. Young had a very solid year last season, averaging 15.1 points per game and 9.0 rebounds per game. Finally, the Pacers may have had the best-valued deal in free agency walking away with Al Jefferson for $30-million over three years. In reference, Timofey Mozgov, who barely played in the NBA Finals last season for the Cleveland Cavaliers, earned a $64-million dollar deal for four years. Jefferson is still a very solid player, and the Pacers got a steal walking away with him for just $10-million per year.
Prediction: The Indiana Pacers will finish the 2016-17 season with a record of 54-28, for fourth best in the Eastern Conference.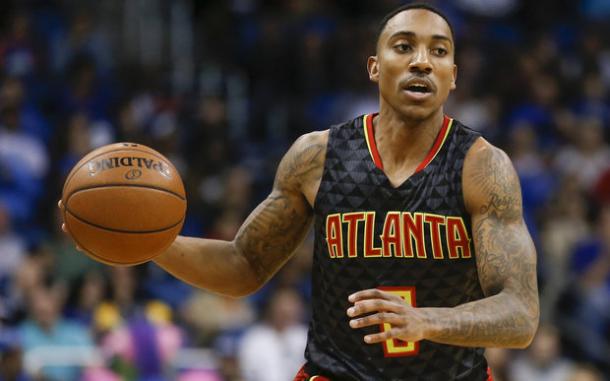 Loser: Los Angeles Lakers
The Lakers were due to have a huge offseason after a dismal 2015-2016 season. The Kobe Bryant era is officially over, and the Lakers are looking at a new future that doesn't include the player who has been with them for the last two decades. They had their names drawn with plenty of big names, including DeMar DeRozan, Hassan Whiteside, Al Horford, Mike Conley, Harrison Barnes, and even some rumors with Kevin Durant, though they failed to secure a meeting. However, as a result, they walked away with none of those. Instead, they used the money to sign Timofey Mozgov to an outrageous contract. They were in desperate need of a center to go along with Roy Hibbert, but they were surely looking for much better. Their biggest pickup was drafting Brandon Ingram, who will fit in immediately with the purple and gold. They did also get Jordan Clarkson and Marcelo Huertas back, as well as trading for Jose Calderon. However, as a whole, it was not a successful offseason for the Lakers, and they could have done much better.
Prediction: The Los Angeles Lakers will finish the 2016-17 with a record of 33-49, for 12th in the Western Conference.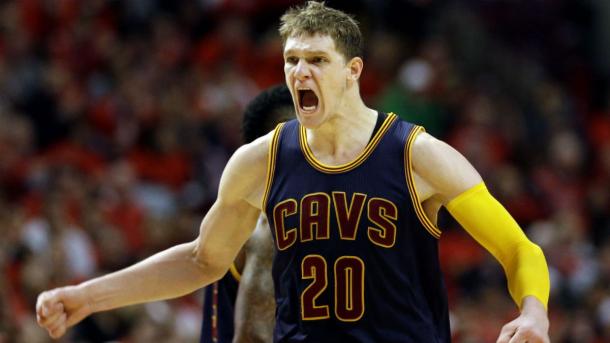 Youssef's Winners and Losers
Winner: Boston Celtics
No, the winners of free agency were not the Golden State Warriors. That is just a cop-out answer. Anyways, plenty of other teams deserve recognition. The Utah Jazz has helped their cause in separating themselves from that middle of the pack, well, pack. While this was not strictly through free agency, the Jazz's trades for both point guard George Hill and Boris Diaw benefited them in many ways, especially since they only lost the 15th pick in the 2016 NBA Draft, Taurean Price, and Olivier Hanlan.
Hill will become the point they were hoping Trey Burke would develop into and will help Dante Exum ease into the starting role. Diaw can provide quality minutes off the bench as a stretch four. They also added Joe Johnson, who may be old, but still, has the knack to make clutch shots and will serve as a great role model to the younger players on the roster. The Memphis Grizzlies saved their team from completely deteriorating by keeping Mike Conley and adding Chandler Parsons. While the injury worries may only grow, it will be near impossible for them to be as unlucky as they were last year, so this is a drastic improvement for a team that most thought would lose Conley and would be left with a bunch of oldies.
However, the ultimate winners of this free agency are the Boston Celtics. They may have only made one move by signing Al Horford, but that move was big, very big. They propelled themselves to number two in the conference behind the Cleveland Cavaliers with that pickup, as they can not only improve on an offense that was lacking but also not give up their stout defense as a result. Horford is the perfect all-around player and mentor for this Celtics team and head coach Brad Stevens will find plenty of ways to incorporate him on both ends of the floor.
Prediction: The Boston Celtics will finish the 2016-17 season with a record of 53-29, best for second in the Eastern Conference.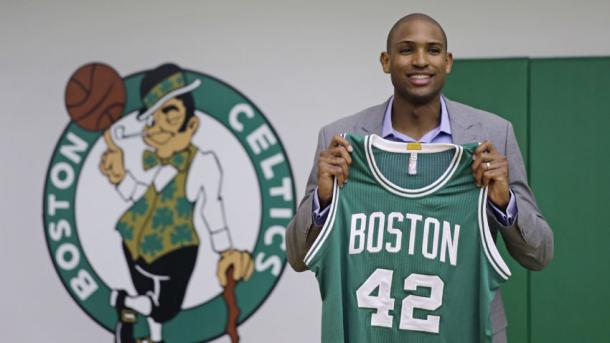 Loser: Chicago Bulls
As for the losers of free agency, this was a toughie. Again, no cop-out answer in the Oklahoma City Thunder. Still, there were plenty of other teams that made some baffling moves. The Sacramento Kings, in true Sacramento King fashion, did nothing. The New York Knicks made two risky decisions in adding injury prone Derrick Rose and Joakim Noah. Is Phil Jackson desperate to prove the New York fan base that he is for real or is he just fiddling with the team while in retirement? Next season will answer that. The Dallas Mavericks avoided being the losers by striking a deal to get Andrew Bogut and Harrison Barnes for basically nothing; they were favorites to get both Mike Conley and Hassan Whiteside at the beginning of free agency. The Miami Heat lost fan favorite Dwyane Wade. The Orlando Magic might have the worst offseason due to trading Victor Oladipo and Ersan Ilyasova for Serge Ibaka, who has one year left on his contract.
But those were trades, not free agency acquisitions, and they were able to sign Bismack Biyombo who might be their future Dwight Howard. Honestly, the true losers are between these two teams: the Los Angeles Lakers and the Chicago Bulls. The Lakers made a boneheaded move in signing Timofey Mozgov on a 4-year, $64-million contract. Keep in mind, this was the first reported move in free agency, one in which a rebuilding team with a long history of success paid that much to a 30-year-old coming off a season ending injury that has played, at most, pretty well otherwise. Still, they made up for it by signing Luol Deng, a veteran presence who will help guide the likes of Brandon Ingram and D'Angelo Russell. Therefore, congratulations to the Chicago Bulls, the losers of this year's free agency period!
Yes, they got big names in Rajon Rondo and Dwyane Wade while getting rid of injury prone Noah, Rose, and Pau Gasol. But isn't their whole plan to keep Jimmy Butler? Rondo may fit into the new fast-paced system that they're trying to implement because of his passing, but Wade won't, mainly because of his lack of shooting. In fact, they're still a horrible shooting team. And in a couple of years, they will have nothing left to entice Butler to stay. They may have kept their team afloat for a little while, but it may have been better to wash up on shore before setting sail again then sinking and drowning in a couple of years (yes, this cheesy metaphor will end this section and you will like it).
Prediction: The Chicago Bulls will finish the 2016-17 season with a record of 42-40, placing seventh in the Eastern Conference.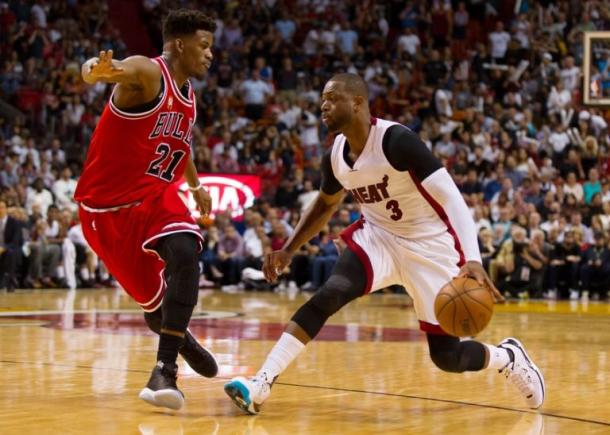 Chris's Winners and Losers
Winner: Detroit Pistons
The biggest winner of the NBA free agency is the Detroit Pistons. The team last year was right on the edge of the playoff race and played four of the tightest games the Cavs had in the playoffs other than Game 7 vs. Golden State Warriors. Stan Van Gundy did everything he had to do, including re-sign Andre Drummond for five years, upgrade the backup point guard position with Ish Smith, and sign Jon Leuer for forward depth. The Pistons will also have Tobias Harris the full year, and Stanley Johnson and Kentavious Caldwell-Pope have had an extra year to grow. With Derrick Rose out of Chicago, the Pistons should have a playoff spot on lock, pending health.
Prediction: The Detroit Pistons will finish the 2016-17 season with a record of 48-34, best for sixth place in the Eastern Conference.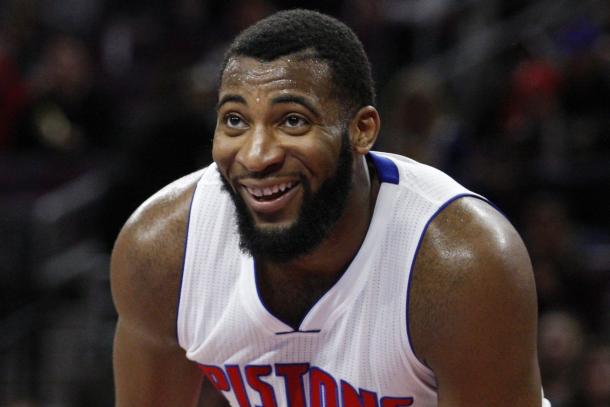 Loser: Oklahoma City Thunder
Oklahoma City lost Kevin Durant and are reportedly looking to trade Russell Westbrook as a result. If the Thunder do trade Westbrook, the lost one of the league's top five point guards (Westbrook) and one of the league's top five players overall (Durant) in the same offseason. Even worse for the Thunder is that even if they keep Westbrook for a run next year, they'll have to face the Golden State Warriors this time with Kevin Durant (pending health) to be able to even get to the finals.
Prediction: The Oklahoma City Thunder will finish the 2016-17 season with a record of 45-37, best for eighth place in the Western Conference.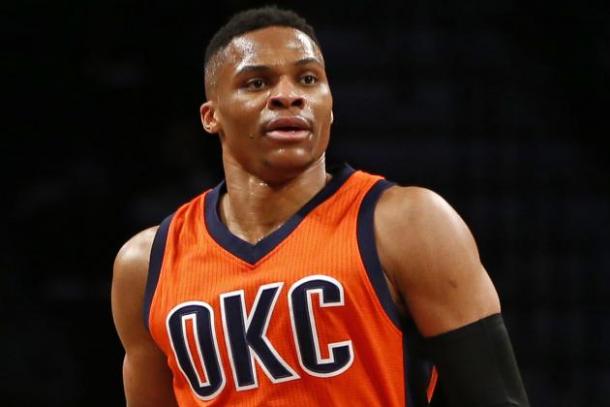 There you have it. That concludes our 2016 NBA Free Agency Roundtable Discussion: Winners and Losers. Stay tuned for more VAVEL roundtable discussions in the future.