 In the midst of an already hectic free agency period, the Golden State Warriors made sure to retain the services of both their starting and backup point guards. After the defending NBA champions locked in Stephen Curry to a five-year, $201 million contract, the team resigned his understudy Shaun Livingston to a three-year pact worth $24 million, Jon Krawczynski of the Associated Press reports.
Terms of Agreement
According to ESPN's Zach Lowe, the final year of Livingston's contract is guaranteed. For the first two seasons, Livingston will make $8 million but is only guaranteed $2 million in 2019-20. The point guards new deal falls slightly short of what some, including ESPN's Chris Haynes, thought Livingston might get on the open market. From his part, Haynes projected that Livingston could have made between $10-12 million in free agency. According to Marcus Thompson of the San Jose Mercury News, Livingston's family helped convince him to take less money. However, Livingston's impending salary almost guarantees that Golden State will exceed the salary cap.
Finding his Role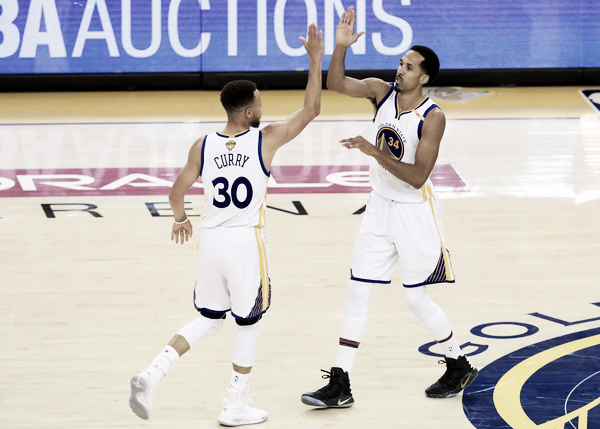 A fourth overall pick out of Peoria Central High School in 2004, Livingston appeared destined for stardom before suffering a horrific knee injury in 2007. He was sidelined for the rest of that season and the entire 2007-08 campaign. Upon his return, Livingston struggled to find a role until he joined Deron Williams in the backcourt for the Brooklyn Nets in 2013-14. He parlayed his revival into a three-year agreement with Golden State, coming off the bench to give Curry breathers.
In three seasons in Oakland, Livingston has averaged 5.8 points, 2.2 rebounds, and 2.7 assists while shooting 52 percent from the field. The 2016-17 season was Livingston's worst in a Warriors jersey; his 10.1 Player Efficiency Rating and 2.6 win shares are the lowest marks since he first donned the blue and gold. Regardless, will likely reprise his role as a serviceable backup for the star-laden Warriors for the immediate future.