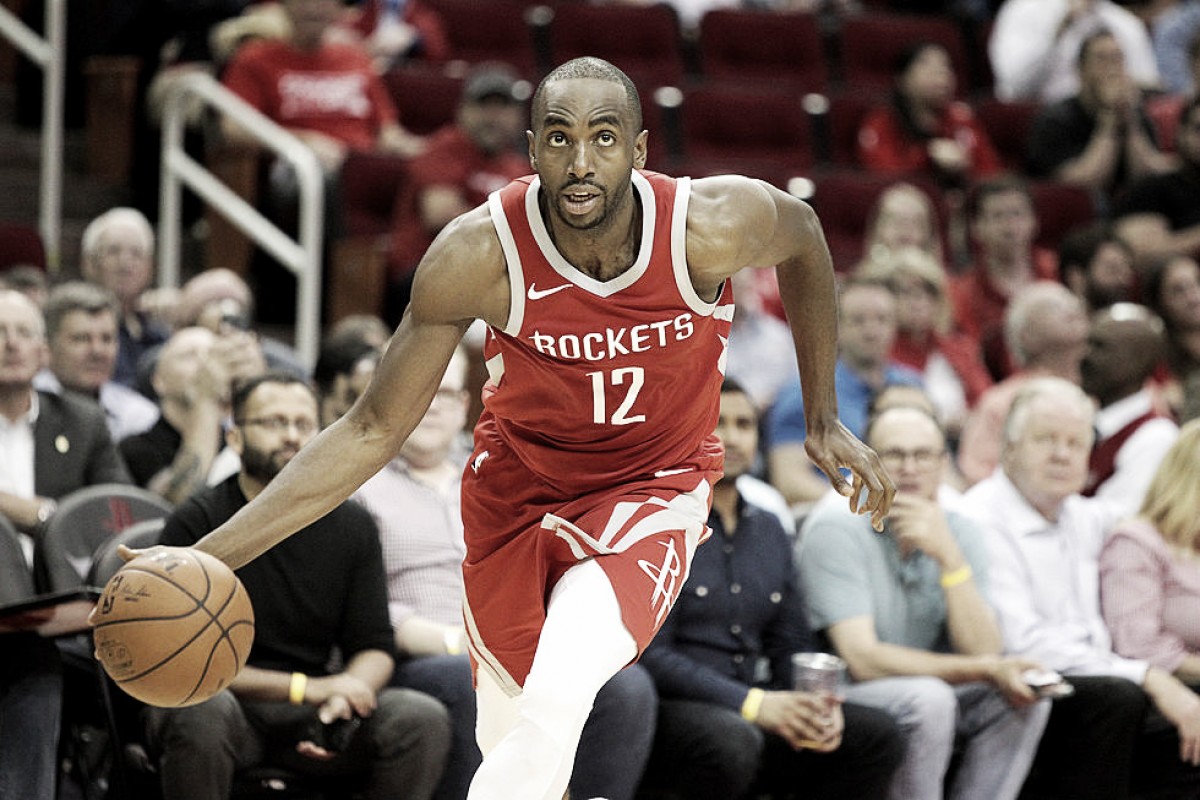 The Houston Rockets' plan of preserving their core lineup is quickly falling apart before their very eyes. It first started with Trevor Ariza going to the Phoenix Suns on the first day of free agency. Even though the team retained Chris Paul and Gerald Green, Ariza's absence will be felt as he was the glue of the roster.
So far, the team has only added washed up rookie of the year Michael Carter-Williams, definitely not the solution to this evergrowing problem. To make matters worse though, backup forward Luc Mbah a Moute is returning to the Los Angeles Clippers on a one year-deal.
Many may argue that this isn't a huge loss due to his lack of production in the postseason. However, he was a key part of the rotation before suffering two separate shoulder injuries, and after an entire offseason would more than likely be healthy. He averaged 7.5 points and 1.2 steals per game on 36.4% shooting from deep. His 3-and-D type of play would have been a great replacement to Ariza's.
Now, the main priority for the team is to retain Clint Capela. The young and blossoming center is getting attention from a lot of teams around the league that could probably pay him more than Houston. However, he has said before that he would like to stay put.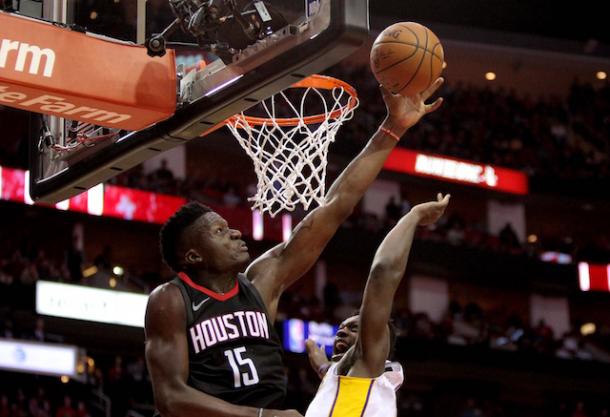 Future Moves
The organization is also targeting Carmelo Anthony, a player they have long had their sights on ever since they infamously put a banner up of him wearing Jeremy Lin's number 7 jersey at the time. Anthony averaged a career low 16.2 points per game while shooting 35.7% from deep. The Big Three pairing of him, Paul George, and Russell Westbrook on the Oklahoma City Thunder performed drastically below expectations. However, both sides are seeking a buyout of his contract in order to make him a free agent once again. Rumors are that he is deciding between the Rockets and the Miami Heat.
If he joins Houston, he will more than likely play the four position. The team will definitely lose some defensive ability, but Melo will add a new dimension on the offensive end. The Rockets are hoping to receive the Anthony from the U.S. National Team, using his offensive ability selectively instead of constantly chucking up shots. Even if they did get the best Anthony possible, it would be almost impossible to take down the Golden State Warriors who now have DeMarcus Cousins.
---
Stay up-to-date regarding free agent signings, trades, and rumors with our free agent live tracker.