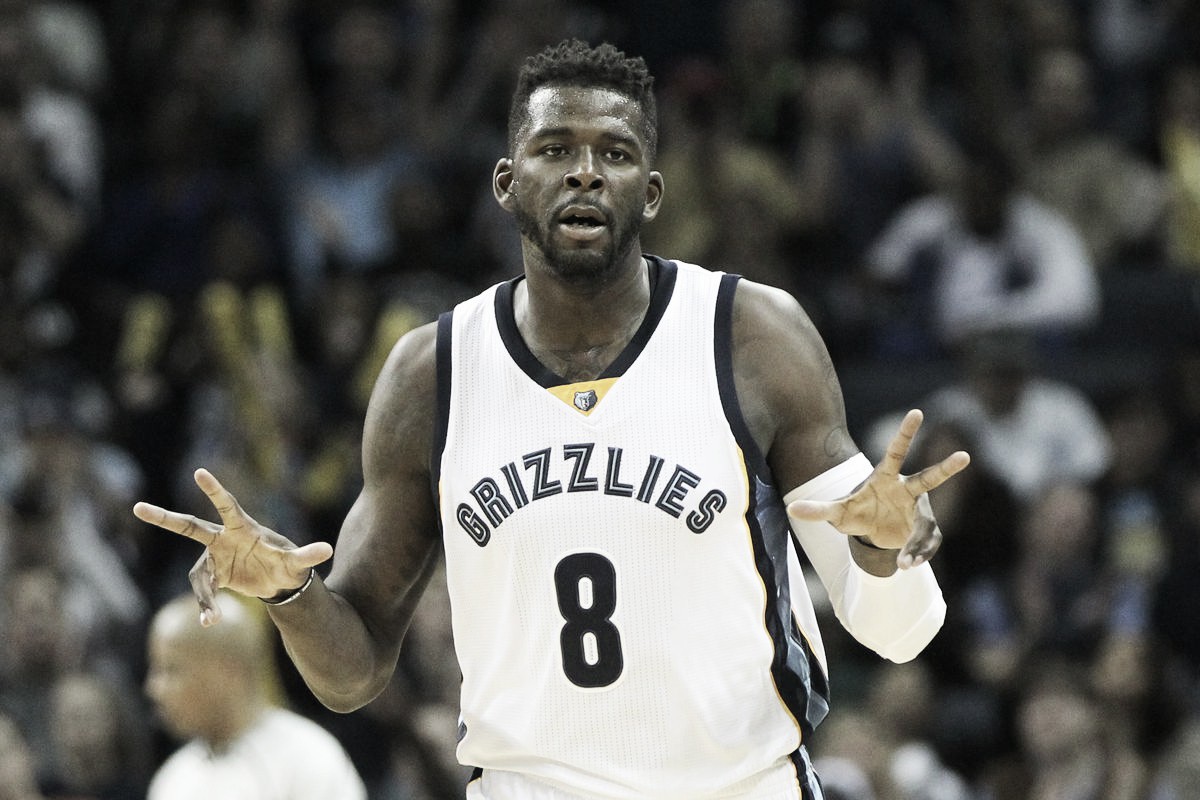 This offseason has not been looking good for the Houston Rockets. They lost the glue of their team Trevor Ariza, the most capable backup in Luc Mbah a Moute, and only added the washed-up rookie of the year Michael Carter-Williams. With DeMarcus Cousins joining the Golden State Warriors, the organization's dream of winning the championship had slimmed down considerably.
In an effort to bridge the gap (if only they bridged it more...), the Rockets signed James Ennis to a two-year, minimum deal, with the first being $1.6 million and the second one being a player option for $1.8 million. He averaged 7.1 points and 3.1 rebounds on 22.3 minutes per game. He's always been a solid three-point shooter, but his percentage went from 37.2 percent two seasons ago to 33.3 percent last year. However, improvement should be expected, as the Rockets' offense will create more spacing, giving him more time and space to shoot threes.
Not only is he a solid three-point shooter, but he is also a good defender. This move is similar to a couple that the organization completed last year, when they signed both Mbah a Moute and P.J. Tucker, three and D players that both fit in the Rockets rotation.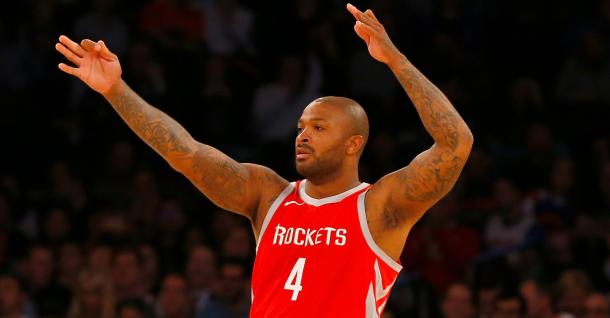 Ennis played with Rockets' assistant coach David Fizdale, another reason why he would be a good fit on the roster. If Houston doesn't add anybody else on the team, Ennis might become the starting three or four alongside Tucker. He has never been a consistent starter, but he has the potential to be. He's still relatively young at 27-years-old and will be faster than both Ariza and Mbah a Moute on the fast break.
Houston still has its sights set on Carmelo Anthony to join the starting lineup. He would be a great improvement on offense but would not be good enough on the other side of the court for the team to become the type of team is the Warriors' kryptonite. If he were to join, Ennis would still get considerable playing time because Melo is getting old and it'd be smarter to preserve his minutes.
Ennis is far from what the team needs to continue being a contender, but he can help. The next step is reclaiming Clint Capela, then adding whoever they can to overthrow the Warriors.
---
For more news regarding free agency, follow our live tracker.