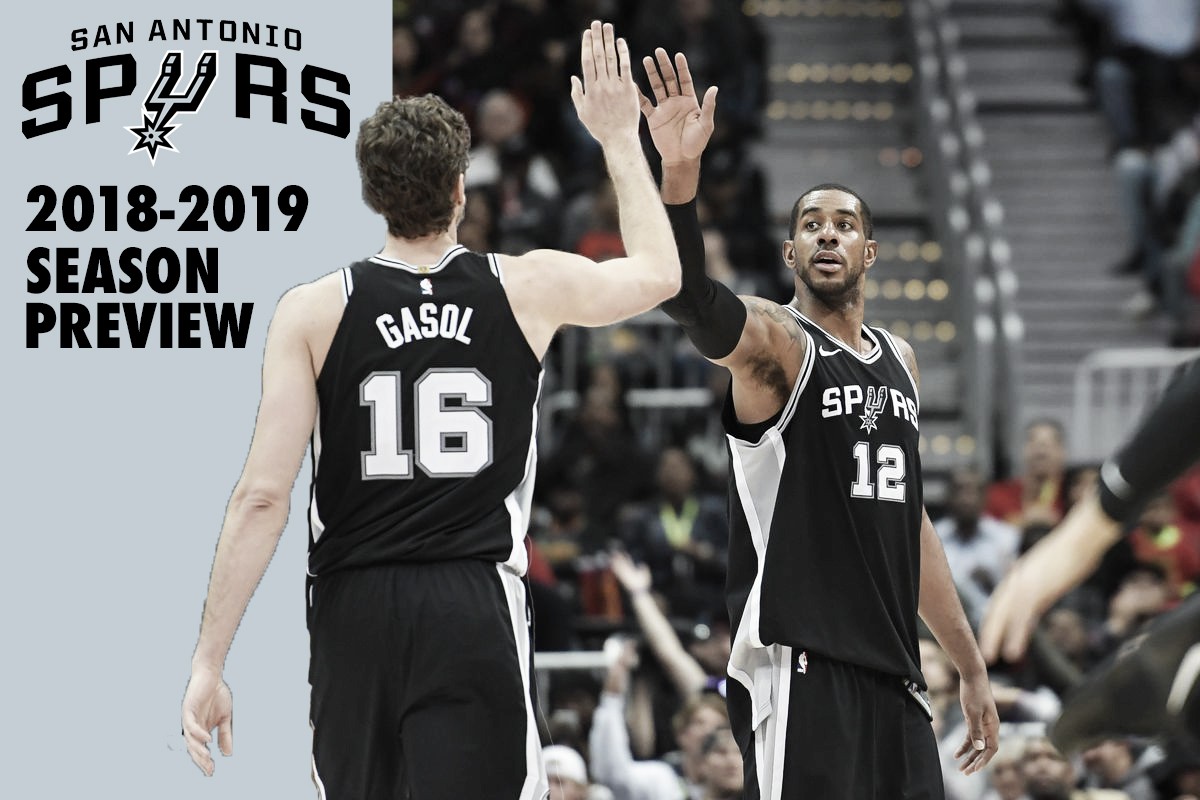 If there is one constant in the NBA, it is that the San Antonio Spurs will make it into the playoffs. For 21 straight seasons, the Spurs have found themselves competing in the Western Conference Playoffs while finishing three wins shy of extending their consecutive streak of 50 wins in a season.
The Spurs have created a winning culture in San Antonio. As the league gets younger, this may be the season that the Spurs take a step back. They took a step in that direction in the offseason during the draft, but let go of a few pieces from their championship past.
Here is a preview of the 2018-2019 San Antonio Spurs.
Draft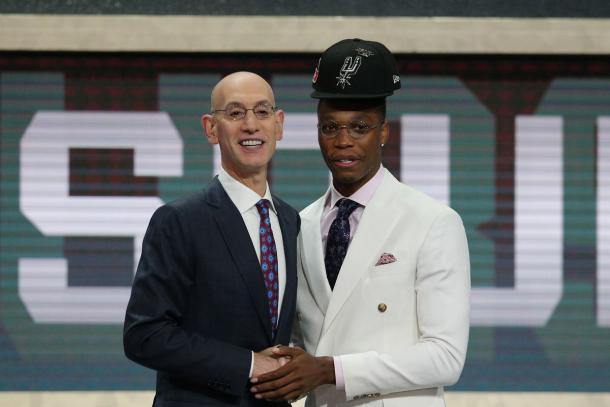 Back in June, San Antonio selected guard Lonnie Walker IV with the eighth pick and power forward Chimezie Metu with the 49th pick.
Walker left the Hurricanes after his freshman season in Miami. In 32 games, Walker shot 41.5 percent from the field, averaging 11.5 points, 2.6 rebounds and 1.9 assists per game. Walker played four games in the Las Vegas summer league but was shut down after suffering a sprained right ankle. His numbers looked familiar, as he averaged 11.5 points, 5 rebounds and 1.5 assists in four games.
Metu started 71 games over the course of three seasons at USC. Metu averaged 12.3 points and 6.3 rebounds per game while at USC. During the summer league, Metu saw plenty of action. In Utah, Metu averaged 10.7 points and 8.3 rebounds in three games. In Las Vegas, Metu averaged 12.5 points and 6.5 rebounds in 23.5 minutes per game. Metu is an athletic big man with great explosiveness and some budding ability in a variety of areas on both ends. Under the tutelage LaMarcus Aldridge, the Spurs hope they found the aire to the power forward position.
Free Agency
The biggest offseason move for the Spurs came in the form of the Kawhi Leonard trade to the Toronto Raptors. In June, Leonard made it known that he wanted to be traded from San Antonio after the relationship between the he and the organization soured over last year. After the Spurs made some attempts to change Leonard's mind, he and Danny Green were sent to Toronto in exchange for DeMar DeRozan, Jakob Poeltl, and a protected first-round pick.
Another big move that the Spurs made was releasing franchise guard Tony Parker. Parker, Manu Ginóbili, Tim Duncan and Gregg Popovich were main stays in San Antonio. Together, they won four championships in a 15 year span. Parker holds the Spurs franchise record for assists, finishing second in career games, fourth in career points and fifth in career steals. Parker signed a two-year deal with the Charlotte Hornets.
Former draft pick Kyle Anderson also left in free agency. He signed a four-year, $32.7 million contract with the Memphis Grizzlies. In four seasons, Anderson averaged 4.9 points, 3.6 rebounds and 1.7 assists for the Spurs.
To make up for their losses, the Spurs signed former Philadelphia 76ers' guard Marco Belinelli and former Brooklyn Nets forward Dante Cunningham.
Potential lineup
PG: Dejounte Murry
SG: DeMar DeRozan
SF: Rudy Gay
C: Pau Gasol
_______________________________________________
Guards: Patty Mills, Manu Ginóbili, Lonnie Walker, Bryn Forbes
Forwards/Center: Marco Belinelli, Dante Cunningham, Davis Bertans, Jakob Poeltl
Season Outlook
Per the Westgate Las Vegas SuperBook, San Antonio's over-and-under is currently at 43.5 wins. Our own Sully Akbar has them winning 43 games while I predicted 37.
DeRozan and Gay give the Spurs a good scoring combo on the wing. They can each get back to the other side of the floor and play good defense. Aldridge adds scoring from all over the floor, adding to his impressive rim protection.
What might kill the Spurs this year is their health. Gasol and Belinelli have missed a lot of games throughout their careers, with Manu Ginóbili's health and durability coming into question for his 17th season in the league.
Three point shooting was a big weakness for San Antonio a year ago. They addressed it with guys that can both shot the three ball and play defense. No. 8 pick Lonnie Walker's three point potential was the biggest reason they drafted the young man out of Miami.
It is going to take time for this team to come together. When they do, they will find themselves as one of the best teams in the west. They won 47 games last year without Kawhi Leonard and have a replacement this season that could make them better. However, at seasons end, San Antonio could possibly be a bubble team fighting to extend their playoff streak.