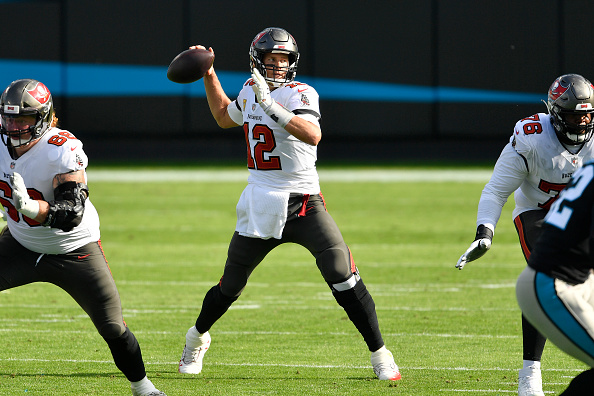 The Tampa Bay Buccaneers will look to get back in the win column on Sunday as they hit the road to face the Carolina Panthers in another divisional game with playoff implications.
After the disappointment of not getting points on the board and a depleted roster due to injuries and Covid Bruce Arians gave his update of who is in and who is out.
" Mike Evans and Antoine Winfield are out for sure but we will also have some game time decisions".
Earlier in the week, the Bucs did get some bad news as Chris Godwin has been officially ruled out for the rest of the season with a torn ACL while Leonard Fournette was placed in injured reserve with his hamstring injury.
The Buccaneers also made headlines this week when they signed Le'Veon Bell to the roster and looks like he will make his debut on Sunday vs Carolina.
With Green Bay winning on Saturday, there is added pressure on the defending Super Bowl champs and most likely it looks like the road to another Super Bowl will go through Wisconsin.
On Friday Tom Brady gave his thoughts on the matchup and losing more key players to injuries.
" We will miss Chris (Godwin) and what he has done so it's tough to lose someone that has worked so hard and done everything".
Brady spoke about a next-man-up mentality and not always relying on the same players over and over again.
" It's important to find different ways to win with different players for success and it's not always the same thing that is going to make you win all the time and I always think there is an opportunity for other guys to step up and we have worked hard to feel confident to play on Sunday".
This will be the first meeting of the season for both teams and also both these teams will meet again on January 9th this time at Raymond James Stadium.