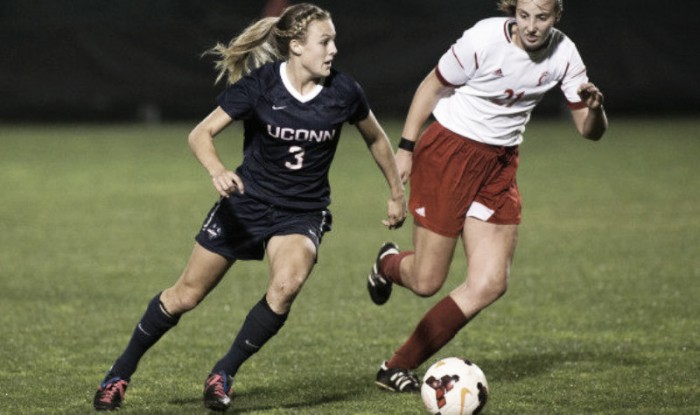 Leading up to this weekend's match against the Seattle Reign at Memorial Stadium, the Orlando Pride have signed two players to the team: forward Rachel Hill and goalkeeper Caroline Stanley. Both will be available for selection in Sunday's match, should head coach Tom Sermanni decide to use them.
Hill was originally selected by the Portland Thorns in the second round as No. 14 overall pick of the 2017 NWSL College Draft. Her rights were then traded to the Orlando Pride a week later in exchange for a few 2018 draft picks. Although she was in preseason camp for a little bit with the Pride, Hill announced that she will join the club and partake in the National Women's Soccer League once she finished her studies at the University of Connecticut.
The 5'5" forward is a two-time MAC Hermann Trophy semifinalist. She led the Huskies to three straight NCAA Tournament appearances and two American Athletic Conference titles. She ranks second all-time in UConn career goals and ranks fourth in the history books with 140 points to her name.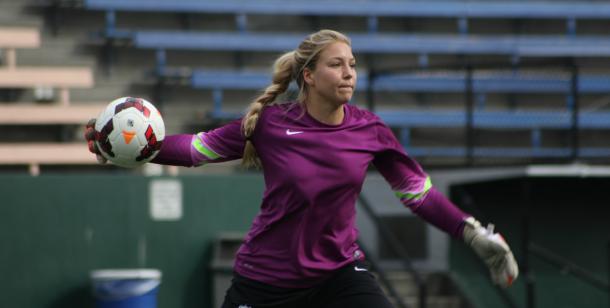 Stanley has joined the Pride as a stand in for goalkeeper Aubrey Blesdoe. Blesdoe has sustained a concussion injury and will be out for a few weeks, and now Stanley will take her place as second goalkeeper behind Ashlyn Harris. Stanley is no stranger to the NWSL - she has played for the Seattle Reign and Sky Blue FC in the past. She made one appearance for Seattle in 2015 after signing on as an amateur. She signed with Sky Blue in 2016 ahead of preseason, and she started 11 games, registering a total of 940 minutes in goal. She held a record of 2-4-4.
Orlando is currently at the maximum of 20 players on their roster. They will be on the road for the next few weeks startng with Seattle in Memorial Stadium on Sunday. Kickoff is at 9:30 pm Eastern Time and will be streamed on the go90 app, as well as the NWSL website.