 Before Jessica Fishlock played in back-to-back World Cup Qualifiers for Wales, she received news that she would be awarded the Member of the Order of the British Empire (MBE) for her services to women's football and the LGBT community. Fishlock spoke with the Wales Football Association website about being a LGBT role model, stating that "people have such a hard time within themselves let alone society so it's important that everyone is ok with who they are, and they feel safe with who they are." Fishlock has played in 6 different countries and currently serving as co-captain for Seattle Reign FC. She is also the first Welsh player, male or female, to earn 100 caps for her country.
European 2019 Women's World Cup qualifiers
Jess Fishlock and Wales began their 2019 FIFA Women's World Cup qualifiers by hosting the eliminated Bosnia and Herzegovina. Wales finally broke through in the 62nd minute and that was all they needed to secure the three points. In their second qualifying match, Wales hosted Russia four days later. For the second time, Wales waited for the second half to open up the scoring but scored three times to eliminate Russia by a 3-0 score. Fishlock played every minute of both matches and helped Wales move ahead of England by one point in their group.
Houston Dash forward Rachel Daly and Seattle Reign FC forward Jodie Taylor were called up to the England for this round of European qualifiers as well. England traveled to Russia for their only match in the group in this window and dominated the Russians, winning by a 3-1 score. Daly started on the backline and played all 90 minutes and Taylor came off the bench in the 67th minute. Wales will host England in the next round of qualifiers on August 31 where first place in the group will be on the line.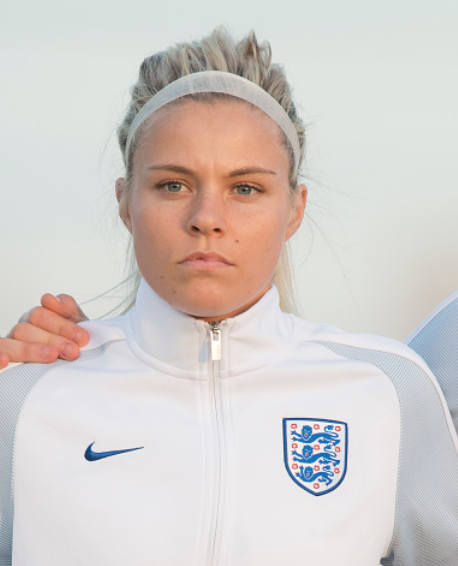 North Carolina Courage midfielder Denise O'Sullivan of Republic of Ireland and Utah Royals FC forward Elise Thorsnes of Norway faced off in a home-at-home double header. Ireland played host in the first match in which O'Sullivan started and finished the match for Ireland, while Thorsnes would come off the bench at the 76th minute for Norway. Norway won the first match by a 2-0 which moved them ahead of Ireland for the second spot in the group standings. The next match in Norway, Thorsnes came off the bench, this time in the 61st minute and O'Sullivan started and played the entire 90 minutes. Norway scored in the 25th minute and was all they need to collect the 1-0 victory and three points, thus eliminating Ireland from qualifying for the World Cup.
Portland Thorns FC forward Ana-Maria Crnogorčević and Switzerland traveled to Belarus this past weekend and Crnogorčević opened the scoring on a penalty kick in the fifth minute of the match. Her goal was part of a dominant 5-0 win over Belarus as Switzerland march closer to qualification. The win kept Switzerland atop the group although Rachel Corsie and Scotland are keeping the pressure on, just three points behind the group leaders.
Utah Royals FC defender Rachel Corsie played a double header for Scotland this qualifying round where she started both matches, leading Scotland to a 2-1 win over Belarus and a come from behind 3-2 victory against Poland in Poland. The win against Poland was Corsie's 100th cap for Scotland and clinched at least a second place finish in their qualifying group.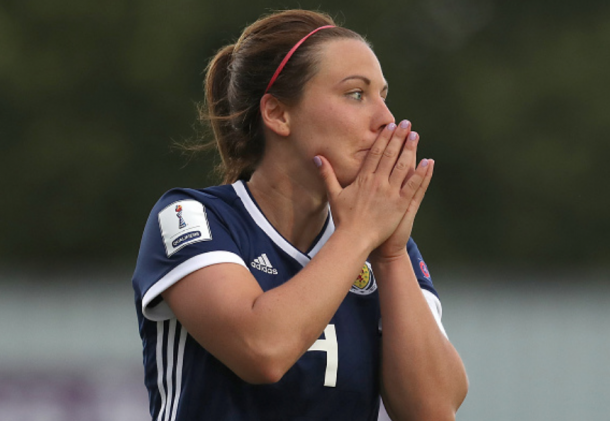 The Utah Royals were also represented by midfielder Gunnhildur Jónsdóttir of Iceland who hosted Slovenia as htey looked to jump ahead of Germany for the lead in their qualifying group. Iceland with Jonsdottir playing the entire match earned the 2-0 win over Slovenia and currently lead the group by one point. Iceland will host Germany September 1 in the team's next qualifying match.
During the qualifying round Spain and Italy clinched spots in the 2019 Women's World Cup.
2018 Africa Women Cup of Nations
Francisca Ordega of Nigeria and the Washington Spirit advanced to the final stage of the Africa Women Cup of Nations. Defending Champion Nigeria advanced by beating Gambia in a two-legged qualifier in which Ordega played all 180 minutes of both matches helping Nigeria advance. The top three teams in next stage of the tournament will qualify for the 2019 Women's World Cup.
International friendlies
Canada hosted Germany in an international friendly at Tim Hortons Field in Hamilton, Ontario over the break. Portland forward Christine Sinclair was the only National Women's Soccer League player to score a goal in the match. The goal was her 173rd of her international career but it wasn't enough to secure the win as Germany scored three goals to beat Canada by three goals to two. Canada will look to qualify for the World Cup in October.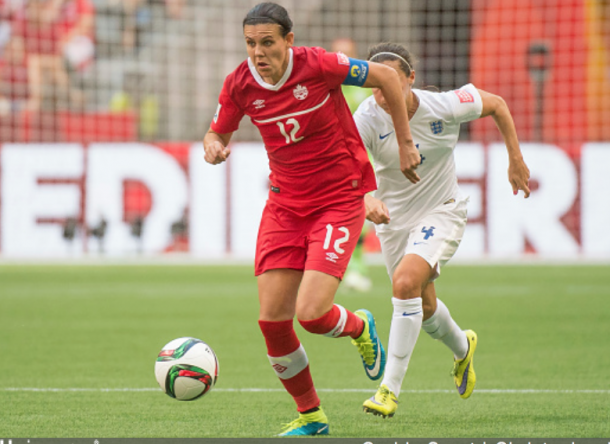 Nahomi Kawasumi and Rumi Utsugi of Japan and Seattle Reign FC traveled to New Zealand to face off against Rosie White of the Chicago Red Stars, Katie Bowen of Utah Royals FC and Rebekah Stott of Sky Blue FC. Japan won the friendly 3-1 in front of a record 7,236 fans at Wellington Regional Stadium in New Zealand. Utsugi played all 90 minutes while Kawasumi stayed on the bench. White and Stott got the start while Bowen came off the bench at halftime.
Washington Spirit Yanara Aedo traveled back home to Chile for two friendly matches against Costa Rica. Aedo started the first match and scored the final goal on a 4-0 win but did not play in the second match where the two teams drew two all. Costa Rica and Sky Blue FC midfielder Raquel Rodriguez was not called up for the friendlies.
Quote via www.faw.cymru