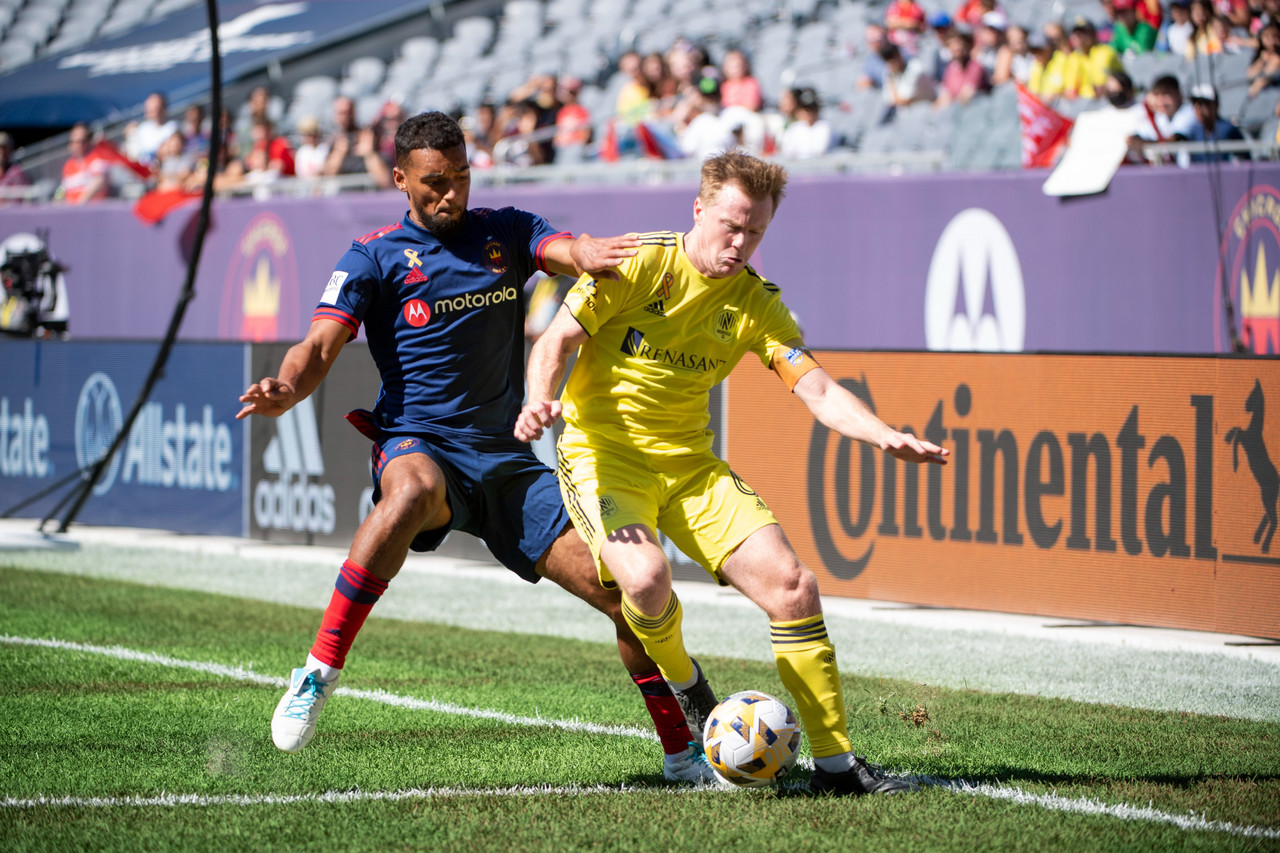 If an MLS game takes place and nothing of any importance happens over the course of the contest, did it really happen? Unfortunately, the answer is yes.
The points were shared at Soldier Field on Sunday afternoon as the Chicago Fire drew 0-0 against Nashville SC.
All things considered, nothing really happened. The final result didn't even matter that much, as it barely boosted Nashville's push for 2nd place in the Eastern Conference, while Chicago's season was effectively already over before the day even began.
Story of the match
The first half wasn't really boring, but it was certainly uneventful. Neither team managed to create any real chances early on, and the ball kind of just bounced up and down the field as the sides exchanged possession. The fact that there was no stoppage time added on was proof of that.
It was more of the same for most of the second half, but Nashville did come close when a set-piece was headed on frame from a few yards out. However, Gabriel Slonina was able to make the relatively easy save since the ball was hit right at him.
Chicago did have an opportunity of their own late on, as some lovely play seemingly put Robert Berić through on goal. The last pass was just a bit too heavy, though, and the forward's eventual shot was saved as a result.
That proved to be the last notable moment of a contest that had very few.
Takeaways
That may have been one of the most uneventful games that anyone has ever seen.
The move to Soldier Field has been a borderline disastrous one for Chicago so far. This match was a prime example, as the field conditions were terrible, and barely anyone was there. Only time will tell whether or not things improve in the future, but if they don't, then the club is in massive trouble.
Gabriel Slonina wasn't any better than anyone else, but I'll give him the nod here just because it's nice to see the 17-year-old secure another clean sheet. That is all.