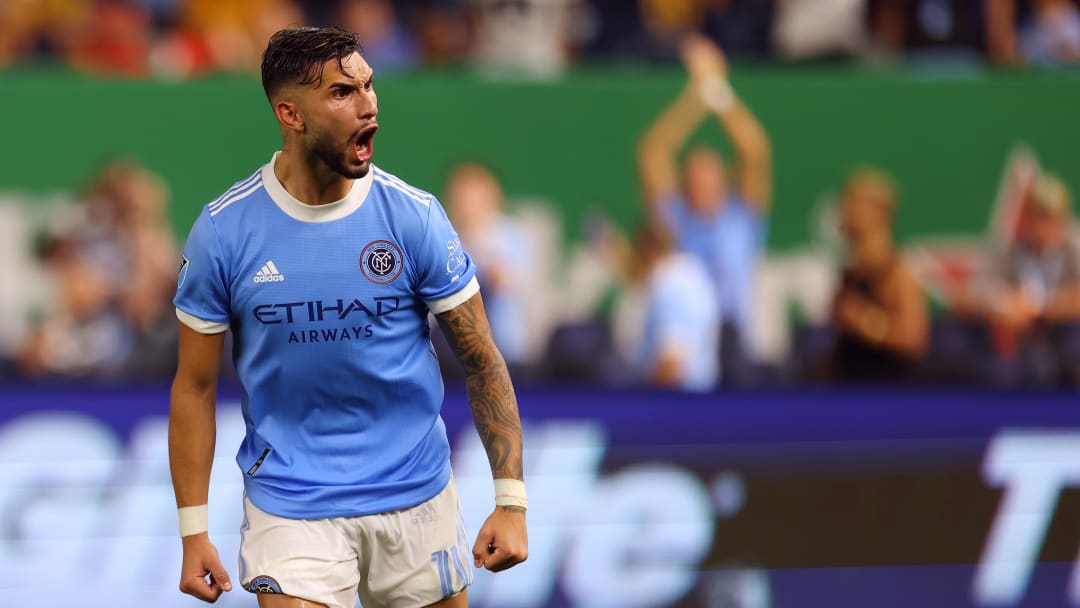 NYCFC set a team record for most goals scored in a match with a 6-0 thrashing of D.C. United at Yankee Stadium.
After having gone almost six full games without a goal, the Boys In Blue were three ahead inside of 11 minutes through Thiago and a brace by Valentin Castellanos.
Just before halftime, Maxi Moralez made it four and second-half goals from Alexandre Callens and Jesus Medina catapulted NYCFC back above the playoff line.
Story of the match
NYCFC were in front inside the first minute of play after good work down the left by Malte Amundsen and Santiago Rodriguez, it would be the Dane that crossed it in for Thiago to steer past goalkeeper Bill Hamid.
The Boys In Blue doubled their lead in the seventh minute. A long kick downfield by Sean Johnson wasn't properly cleared by Hamid failed to and Castellanos to pounce on the loose ball and loft it over the D.C. 'keeper.
Incredibly, it was three in the 11th minute. Another defensive error from the Black and Red was Steve Birnbaum slipping when trying to receive the ball. Castellanos picked up the loose ball, drove at goal and calmly slotted the ball into the net.
At the other end, the visitors created arguably their best chance of the half via a high looping ball that bounced around the penalty box before Johnson acrobatically tipped a header over the bar.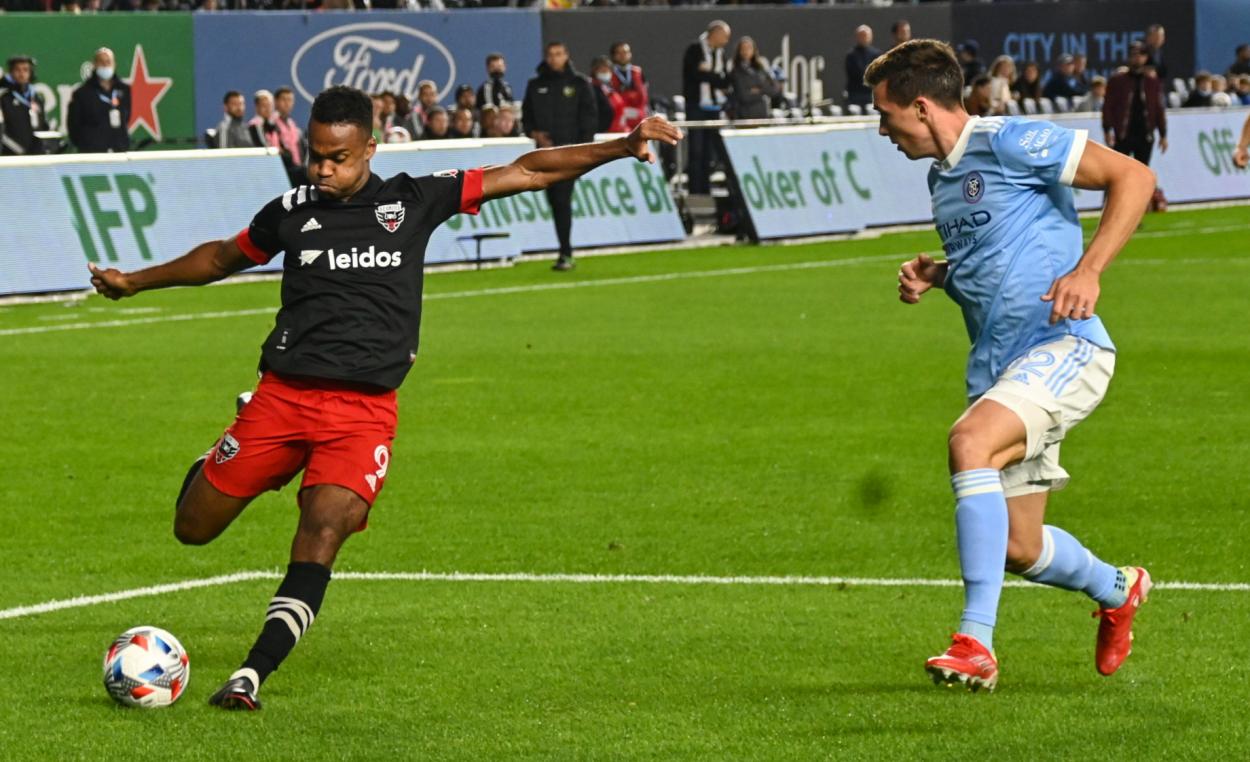 Just a minute before half-time, the lead was 4-0 as a Castellanos bicycle kick wasn't held by Hamid and Maxi Moralez tapped home the rebound, NYCFC's 22nd first-half goal of the season.
The Boys In Blue added a fifth in the 52nd minute. Amundsen was once again proving an attacking outlet down the left, and his clever delivery found the head of defender Callens to nod home.
In the 69th minute, a smart pass from Rodríguez to Heber allowed the substitute a shot at goal that was directed straight at Hamid.
Another sub, Medina, capped the scoring when he collected a pass at the top of the box from Tayvon Gray and fired a low effort through Hamid.
it was almost seven in the 80th minute after slick combination play afforded Amundsen the chance to square it to an unmarked Talles Magno, but a vital touch from Tony Alfaro diverted it away from the Brazilian.
He was the beneficiary of D.C.'s two most egregious defensive mistakes, but still had work to do to put away both. He now has 15 on the season and if he regain this form consistently, the Boys In Blue will be as dangerous as they looked in this one.