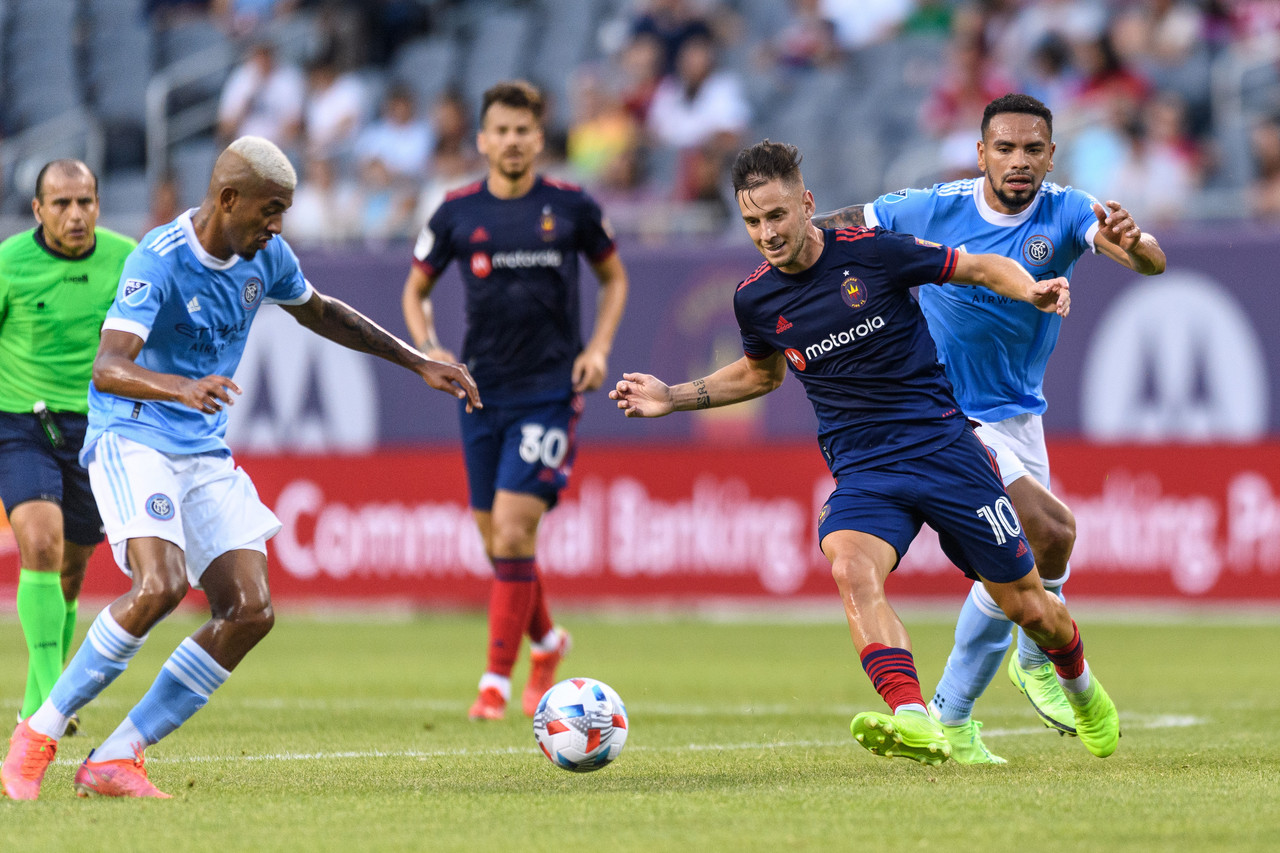 The seemingly endless run of MLS matches continues this week, and Wednesday night serves up an Eastern Conference clash as the Chicago Fire hosts NYCFC at SeatGeek Stadium.
No, that is not a typo. Chicago have been forced to play this contest at their old home due to a scheduling issue with their current stadium Soldier Field.
Maybe a change of venue will be good for them, though, as things can't really get any worse. The Fire are currently in 12th place in the East, and they are 13 points off of a playoff spot. They've arguably hit a new low, and they are now just waiting for the campaign to end.
Things have been much better for NYCFC. They're still far away from securing a postseason position, but they are a bit ahead of the chasing pack since they're in 3rd at the moment. They did lose to their crosstown rivals the New York Red Bulls in their last game, so there is some pressure on them to bounce back. However, knowing the attacking talent NYCFC has, there's reason to believe that they'll be just fine.
Team news
It's more of the same for Chicago on the injury front, as the likes of Francisco Calvo, Kenneth Kronholm, and Brian Gutiérrez are all out once again, while Luka Stojanović's status is up in the air.
NYCFC's only absence is due to suspension, as James Sands has earned a one-match ban for yellow card accumulation after picking up his fifth booking of the campaign in their last game.
Predicted lineups
Chicago Fire: Slonina, Kappelhof, Pineda, Bornstein, Espinoza, F. Navarro, Giménez, Medrán, M. Navarro, Ivanov, Offor
NYCFC: Johnson, Tinnerholm, Chanot, Callens, Thórarinsson, Morales, Parks, Medina, Moralez, Castellanos, Héber
Ones to watch
SeatGeek Stadium
This section is usually reserved for players, and sometimes coaches on special occasions, but this is the first time I've ever highlighted a stadium.
That is for good reason, though.
For the first time in two years, Chicago will play at SeatGeek Stadium in Bridgeview. Their former home, the club was there from 2006 to 2019, a period spanning 13 years. It was a complicated era to say the very least, as there were plenty of highs and lows, but it's still a place that many fans hold dearly in their heart.
That is especially because of what the Fire have done as of late. The team has changed almost everything, from their logo, to their colors, to the stadium they play in. There's been just as many changes on the field as there have been off of it. As a result, they don't really feel like the same Fire anymore.
Going back to their old home will remind many supporters of the old Fire. The good old days may be long gone at this point, but for one night, fans can forget about all that and simply enjoy being back in Bridgeview.
Sean Johnson
Speaking of the old Fire, this game will also serve as a return for Sean Johnson.
Chicago's former number one, there was a time when the goalkeeper was seen as one of the biggest prospects in all of MLS. He was starting on a consistent basis at a young age, and he was putting on solid performance after solid performance.
However, things began to go south. Some strange problems with management led to him being benched in favor of inferior goalkeepers, and he never really reclaimed his spot no matter how poorly everyone else played.
The Fire ultimately decided to move on from the American international, sending him to Atlanta United, who then shipped him off to NYCFC a day later. That decision has paid off for New York, as he's been their main man in goal ever since.
Johnson just has all the attributes needed to be a top-tier goalie. He combines his impressive athletic ability with a solid frame, which allows him to make a number of different saves in any given situation. He commands his penalty area relatively well, and he can even pass out of the back, although he does make some mistakes in those regards.
His priority will obviously be to get a clean sheet in order to boost NYCFC's playoff chances, but he'll certainly want his personal homecoming to be a successful one as well.
Last time out
These two sides faced off nearly two months ago, with that meeting also taking place in Chicago, although it was at Soldier Field.
The contest was an admittedly woeful one. Neither team was able to create many chances going forward, which led to a lack of true highlights.
Keaton Parks showcased the duality of man late on, as in the span of mere moments he nearly scored a screamer before he was sent off for a second booking.
That proved to be the most notable thing that happened on the night, and the two sides were ultimately forced to share the points.
How to watch
The match kicks off at 7:00 p.m. CST, and it will air on WGN TV and chicagofirefc.com for fans in Chicago and on the YES Network and the YES app for fans in New York City. Anyone else in the United States will be able to watch the action unfold on ESPN+.