 Don't Panic. That is surely the mantra in Rafael Nadal's camp at the moment following his shocking first round loss at the Australian Open. The Spaniard had been playing his best tennis in years going into Melbourne, so surely that loss was a fluke, right? There is no need to freak out and do anything drastic, just stay the course. According to Patrick Mouratoglou, that would be unwise.
Serena's Coach Thinks Change Can Help Rafa
Patrick Mouratoglou, the coach of women's world number one Serena Williams, believes that the defeat in Melbourne is indicative of something more for Nadal. According to the Frenchman, Rafael Nadal has lost his ability to cover the court with unmatched speed and to defend his way deep into tournaments. Because of this, his confidence has collapsed. Mouratoglou cntends that Rafa cannot rely on his defense any more, so there is no chance of getting his confidence back that way.
Goodbye Confidence
After Nadal's defeat to Verdasco, Mouratoglou gave his post-mortem on Nadal, saying "Rafael Nadal has always been a very anxious player who needs to win matches to be reassured. As long as he doesn't win enough matches in a row, he doesn't have the needed confidence for his shots to do their usual damage."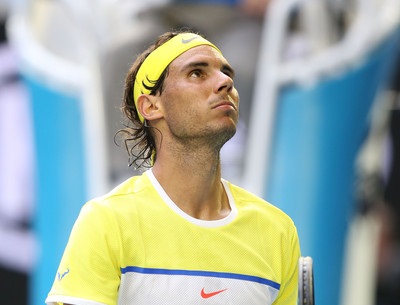 Mouratoglou addressed what happens when Nadal runs out of confidence, which was on display in the Verdasco match. Serena's coach says the main problem from that lack of confidence is that Nadal leaves his forehand short. "We've seen it 50 times already. But we weren't worried…. I feel like I've been talking for 10 years about how short he plays when he's tight. And he was still beating top players this way because the guys were so scared and wouldn't step up inside the court, and above all because of his extraordinary footwork."
Falling back onto his defensive abilities was not working against Verdsaco. In that match, when his opponent was crushing his defensive shots, Nadal needed to step up, but could not. "In the past he has only been aggressive when he was full of confidence. Facing a Verdasco playing that well, he was getting stressed and so he stepped back. But we've seen it so many times when he's not confident" Mouratoglou explained.
Goodbye Defense
Accoring to Mouratoglou, the problem for Nadal is that his legs are gone. That means he no longer has a plan B when his aggression is not working. "[A few years ago] when he wasn't playing his best tennis, he would keep the ball in play aiming to the middle of the court and run. He'd put so much intensity and be impossible to hit through. Today he can't do that anymore because his footwork is so far from what it was before. He's much slower. And he knows it."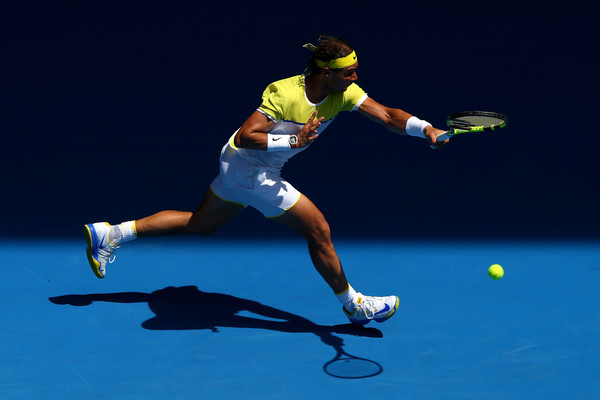 Nadal has always based his style around his solid defense. It was the basis for his 14 majors. But with that defense gone, is it the end for Nadal? Mouratoglou says he seriously questions that, stating "How will he get his confidence back, knowing that he can't count anymore on that court coverage? That's the only reason why one can wonder if he's going to ever be back on top. He might be slower now because he can't train as he used to do anymore, because he's not getting younger and his body has already done a lot. Also it's tough to think he'll ever get his speed back. And the more stressed he is, the slower he's going to be."
Moving Forward
Mouratoglou is skeptical about Nadal's future. He wants Nadal to adopt a more aggressive style of play, but he does not believe such a change is likely and points fingers directly at Nadal's coach, Toni Nadal. Serena's coach says Uncle Toni is responsible for holding the former world number one back.
Mouratoglou responded to Toni Nadal's comments that they would look for a solution, but were unlikely to change style, "It's tough to see what the way for him is here, but it's not even an option for him to stop working with Toni at this moment of his career. But if Toni wants to bring someone into their team, why not."
Mouratoglou is not writing off Nadal entirely and expressed the opinion that Nadal could win another title at Roland Garros. However, he does not believe that without his full confidence or even with it, that Nadal can beat Novak Djokovic. It is going to be a long few weeks of soul searching for the 14-time major champion.