 Boris Becker has never hesitated when singing the praises of Roger Federer. He has referred to the Swiss as the greatest of all time (GOAT) and recently said that Federer's 2006 season was better than Novak Djokovic's recent 2015 season. However, in his new book, Becker suggests that Federer may not be the toughest opponent in history.
It should come as no surprise that Becker, who was a star on the ATP World Tour from 1985 until 1999, said that fourteen-time Grand Slam winner Pete Sampras was the toughest opponent that he had ever faced. Becker believes that Sampras in his prime would even be too tough for Roger Federer.
Battle of the Legends
Discussing who would win in battles between legends is common practice, but fans like to cite the fact that Sampras and Federer actually played on the tour when neither was in their prime. Becker is well aware of this and does not think Federer's win over Sampras at Wimbledon in 2001 is evidence that he could have beaten Sampras in his prime.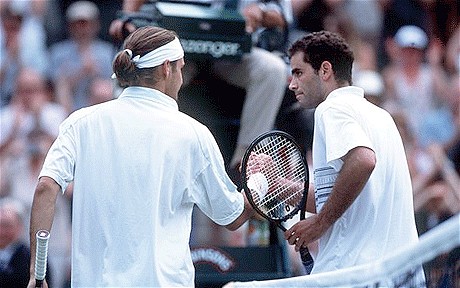 "People ask me if Federer would have been able to beat Sampras. They played against only time and Federer won, but Sampras already had his best moment. You have to take account that tennis begins with the only shot that does not depend by your opponent, the serve, and I think Pete Sampras has the best serve in the history."
While Sampras' serve is mighty, so is Federer's. Becker never played against Federer, so he never got to feel Federer in his prime either, but Becker is still quick to show respect to the Swiss maestro and other legends.
"Federer is without any doubt the most successful player seeing the Grand Slams, and Jimmy Connors won more singles titles and fifth set matches".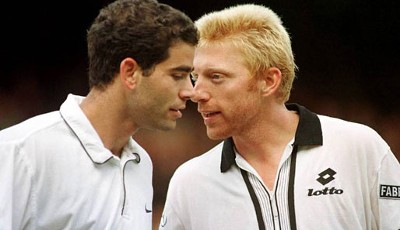 Despite that success, could they have been Sampras in his prime?
"But had they played against Sampras in Pete's best moment, they would have been able to return his serve so good to win? I doubt it."
Leave Legacys Alone
Despite commenting on Federer vs. Sampras, Becker criticised the entire debate, saying that "I do not think you can make a comparison between different generations. No one played with Laver but be made Calendar Grand Slam twice and he was the only to do it. Saying that he is not good like Federer would not be fair."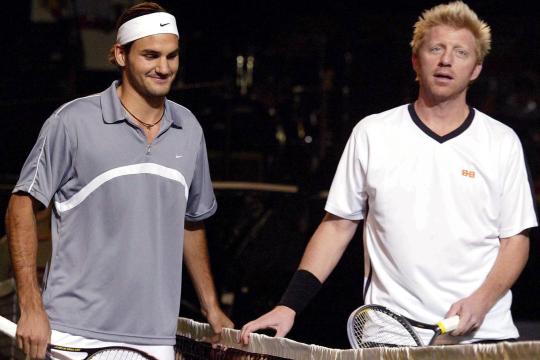 Becker goes on to break down the entire idea of comparing players of different generations. He said that it is something he and Novak Djokovic discuss often, but it is a discussion that does not provide any results.
Becker spoke of John McEnroe, saying "You cannot say that McEnroe was not good as Federer on grass, despite Federer won seven titles and McEnroe three. I played him and he was a genius." He also commented on the comparisons between Rafael Nadal and Bjorn Borg at the French Open, suggesting that it is not a comparison that can or should be made.