Maria Sharapova, regarded as one of the most successful female athletes of all time, has failed a drug test that took place at the Australian Open this year. The Russian announced the news in aed press conference from her website earlier today. Sharapova has been taking a drug named Meldonium legally for 10 years. As of January 1st, the drug became prohibited. Information of this new prohibition was given to Sharapova, but without opening the list, she continued taking Meldonium.
Sharapova's Big Mistake
Sharapova has been taking Meldonium since 2006 for health reasons, such as a family history of diabetes and a repetitive case of the flu. The drug is described as a 'metabolic modulator' by the International Tennis Federation.
"I received an email on 22 December from WADA [World Anti-Doping Agency] about the changes happening to the banned list and you can see prohibited items, and I didn't click on that link," Sharapova explained.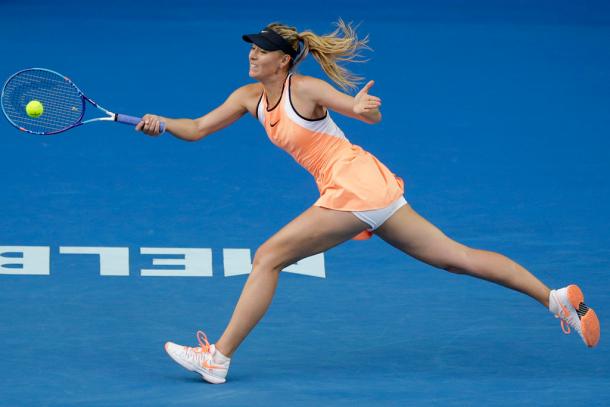 The Russian addressed rumours of her retirement through a global, saying; "I take full responsibility. I made a huge mistake. I don't want to end my career this way. I really hope I will be given another chance to play this game. If I was going to announce my retirement, it wouldn't be in a downtown Los Angeles hotel with this fairly ugly carpet".
Sharapova expressed her disappointment, explaining that she had let her fans and her sport down. She does not currently know what kind of consequences she will face, but will work closely with the ITF.
The Russian has played just four tournaments since Wimbledon last year, struggling with an arm injury. Her last match was at the Australian Open, where she suffered a defeat to Serena Williams. The 28-year-old is currently ranked seventh in the world.