 Another one of Maria Sharapova's sponsors have come out and made an announcement. Nike, Evian, Porsche, and Tag Heuer have all made it known how they feel with the Russian. Now, Sharapova's racket sponsor, HEAD, has also come out and made a statement. Head plans to extend their contract with the world number seven, shocking everyone.
What The Other Sponsors Have Said
Nike, her clothing sponsor, has come out and said that they are suspending their relationship with the Russian, shocking many. Nike has stood by the likes of Hope Solo, Michael Vick, Justin Gatlin in times of controversy, so it shocked many that they quickly suspended their relationship.
Tag Heuer was the first official sponsor to drop the five-time Grand Slam champion while Porsche has suspended their promotional affairs with Sharapova. Meanwhile, Evian has yet to make an announcement on dropping the Russian as they await to hear more details on a possible suspension.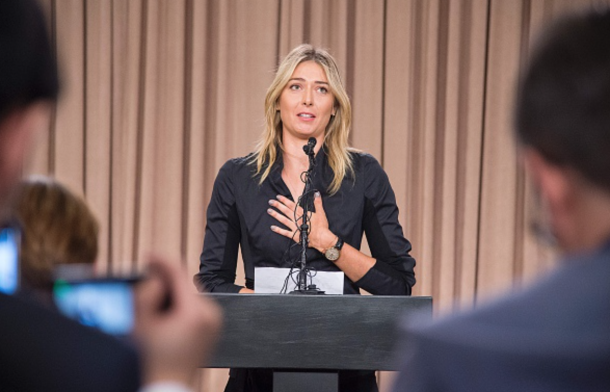 HEAD's Official Statement
HEAD chairman Johan Eliasch had a long statement (seen below), which included a list of facts about Sharapova and meldonium. He then continued his statement saying that it was a mistake by the Russian and that they believe she did not use it with any intent for it to be performance-enhancing.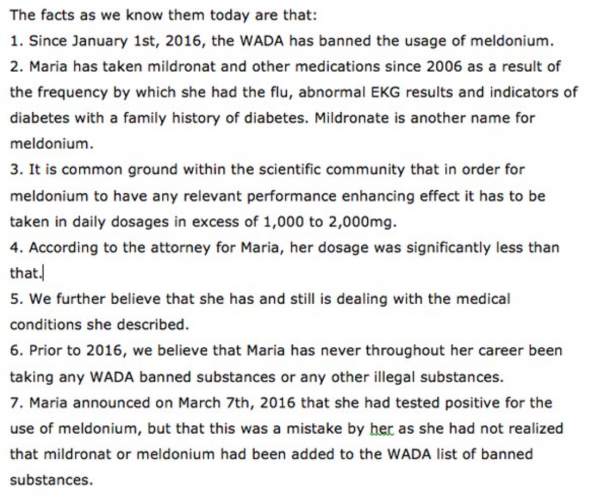 Eliasch then continued by saying that over a decade, Sharapova has been a role model and a person of integrity. "HEAD is proud to stand by Maria, now and into the future we intend to extend her contract. We look forward to working with her and to announcing new sponsorships in the weeks and months ahead," they said in the conclusion of their statement (full statement below).