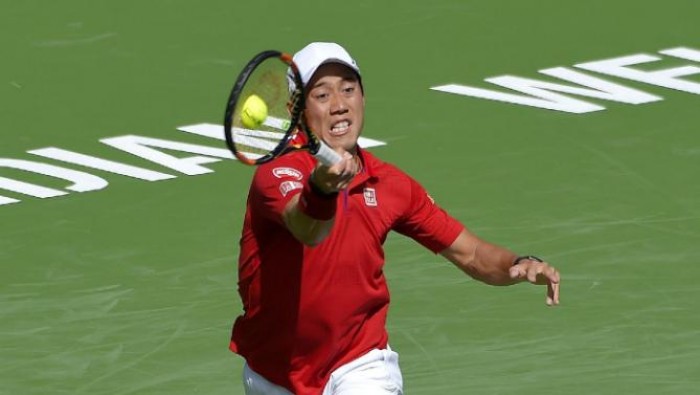 Kei Nishikori entered the match a perfect 6-0 against Mikhail Kukushkin, and the streak continued as Nishikori won his opening match in the BNP Paribas Open in straight sets. It took the Japanese star only 70 minutes to dismantle the Kazakh in his first Masters 1000 event of the year. Another streak continues as Kukushkin has not won a set against today's foe in their past four meetings since they played in Barcelona almost four years ago. Equipped with a blistering forehand and consistency that couldn't be touched, Nishikori was simply too much to handle.
Nishikori Rides Hot Start
Any momentum that Kukushkin might have entered the match with was quickly dimished as Nishikori broke him in the first game at 15. If that wasn't enough, Nishikori broke him again with a flawless game, breaking him at love to take a 4-1 lead. However, as Novak Djokovic can surely atest, Kukushkin does not go down without a fight. The 90th Ranked ATP player immediately broke back at 30, and his following hold gave him a glimmer of hope as he trailed by a mere one game, 3-4.
Unfortunately for Kukushkin, that is where his luck ran out. The 5th seed in the tournament held serve and broke the Kazakh at 15 to finish off the first set, 6-3.
The blame can be put mostly on Kukushkin's weak second serve. He only won four of his sixteen second services. That, coupled with Nishikori winning all three of his break point chances, spelled doom for Kukushkin.
Kukushkin Picks Up Level Of Play, Still Not Enough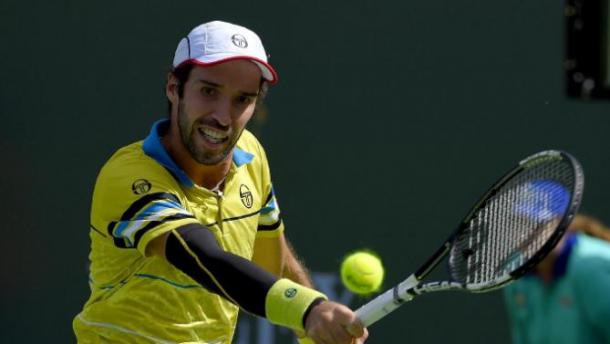 With one set down, Nishikori came out firing--en route to a game-love first service game. Kukushkin, after winning only 40 percent of his service points in the first set, quickly turned the tides--winning his first two service games at love. Five games passed without a break, but Kukushkin could only hold the flood gates on Nishikori's forehand for so long. The Japanese star broke Kukushkin's serve and took a 4-2 lead in the set.
Holding a 5-3 lead, Nishikori pounded his forehand to a 40-0 lead. He had three match points, and Kukushkin battled through all of them to force deuce. Once again, Kukushkin's comeback effort fell just short as "Special Kei" pounded home two strong forehand winners to take the second set, 6-3.
By The Numbers
Giving up four breaks will almost always guarantee a loss. In order for Kukushkin to have a chance of pulling the upset, he would have had to get a lot more than just 44 percent of his first serves in. His second serve was also nearly nonexistent as he only won 39 percent of his opportunities. A lackluster break point defense was the icing on Kukushkin's losing cake; only one of the five break points were saved.
In stark contrast, Nishikori was consitent and intelligent with his shot selection. He won a very 69 percent of his service points and 24 of 50 return points. This was simply a case of the better player performing and winning a match he should win.
Nishikori, advancing to the third round, will player the winner of Steve Johnson and John Millman.