 Serena Williams comes into Wimbledon as the defending champion, however, many people are wondering if the world number one and six-time Wimbledon champion can conquer the title again and finally get her 22nd major to tie Steffi Graf. After two Grand Slam finals defeats, Williams is aiming to change her luck in the grass of the All England Club.
Notable results to date
The world number one has only played in five tournaments this year. She started her 2016 tennis season at the Australian Open in which she played amazing tennis on her route to the final where she would meet Angelique Kerber who hadn't defeated Williams since 2012. In the final, the German would stun her and the world, defeating the six-time Australian Open champion in three sets. That defeat would be the first of a year full of surprises.
She reached her second final of the year at Indian Wells, also only her second tournament of the year. Just in 2015, Williams came back to the tournament in the desert of California after being absent of it for fourteen years. In the final, she met one of her toughest opponents, Victoria Azarenka. The Belarusian took the title in straight sets, her second defeat in a final. At Miami, Williams lost in the third round in three sets against Svetlana Kuznetsova.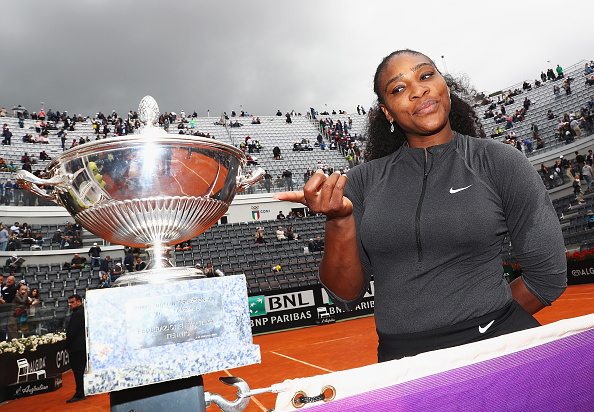 Her first title of the year would be on clay at Rome. On route to her win, she avenged her loss at Miami when she defeated Kuznetsova in straight sets. In the final, she won over her countrywoman, Madison Keys. This win at the Italian Open became her 70th career title, which places her as the fifth player with more titles in the Open Era just behind, Martina Navratilova, Chris Evert, Steffi Graf and Margaret Court.
Her last tournament was the second Grand Slam of the year at the French Open. Just like in Australia, Williams was the defending champion as she had defeated Lucie Safarova last year in a three-set battle. This year, it was no surprise when Williams made it to the final but the result was a shocking surprise for many as Garbiñe Muguruza claimed the title in straight sets.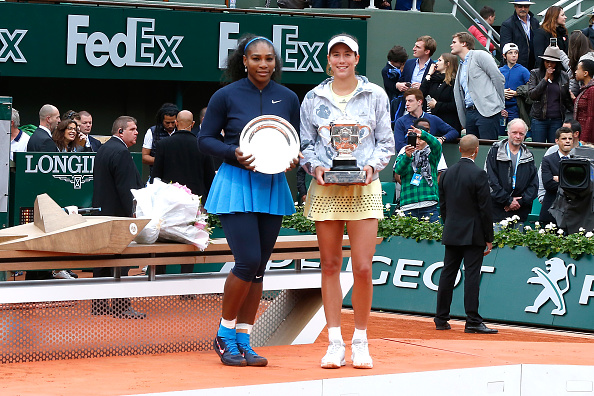 Best grass results leading to Wimbledon
Wimbledon will be Serena Williams' first tournament after the French Open. As per usual, she didn't play any tournament prior Wimbledon. Instead, Williams practiced on hard court for a few weeks before starting practicing on grass a couple of days ago.
Best result at Wimbledon
As one of the greatest players of all times, it doesn't come as a surprise that Williams has reached eight Wimbledon finals, winning six of them in 2002, 2003, 2009, 2010, 2012, 2015. She reached the final in 2004 which meant if she had won she would have won the title three years in a row but was defeated by then rising star, Maria Sharapova. In 2008, she lost the title to her older sister, Venus Williams.
Her first title at Wimbledon happened in 2002 when she defeated her sister, Venus Williams in straight sets. This was a huge upset as her sister was one win away from winning the title three times in a row as she had won in 2000 and 2001. This had been also the first time she had reached the final as the year before had lost to Jennifer Capriati in the quarterfinals and one year before that in the semifinal against her sister. This win not only meant her first Wimbledon title but was her second consecutive Grand Slam title and was part of the Serena Slam that she later achieved by winning the US Open and the Australian Open.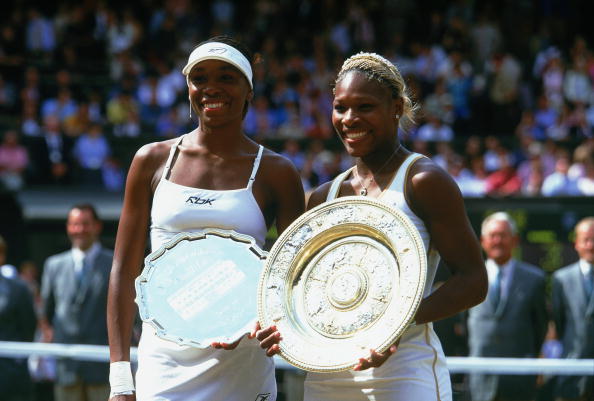 One year later, Serena Williams again met her sister on a final and she prevailed again, this time in three sets. In 2004, Williams was trying to defend the title for the third time but was not able to it as she lost to Maria Sharapova in straight sets. This defeat was hailed by the media as "the most stunning upset in memory". Williams would not get another final until 2008 where she lost to her sister in straight sets.
In 2009, Williams was match point down in the semifinal, but saved to win the match and eventually claim the title again, something she hadn't done since 2003, against her sister. In 2010, she won the title after defeating Vera Zvonareva in straight sets, successfully defending her title and winning her fourth Wimbledon title.
On her route to her 2012 title, Williams defeated the defending champion, Petra Kvitova in the quarterfinals. In the final, she won over Agnieszka Radwanska in three sets. Last year meant a lot for the American who won her sixth Wimbledon title and 21st major after beating Garbiñe Muguruza in straight sets. Thanks to that win, Williams also achieved her second non-calendar year Grand Slam. Also, she became the first woman since Steffi Graf in 1988 to win the first three majors of the year.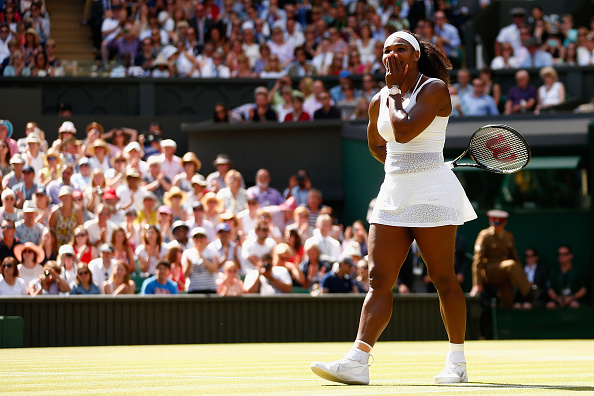 How Williams' game translates to the surface
Grass is the fastest surface and this suits perfectly to Williams, as she often dominates from the baseline with extremely powerful groundstrokes. At her best, Williams is pretty much unbeatable as she will take control of all the rallies and won't give her opponent the chance to break thanks to her powerful serve (she currently possesses the third fastest serve which she did at the Australian Open in 2013 and reached 207.0 km/h).
Her serve is lethal on every surface, but especially on this one. In 2012, she hit a women's tournament record of 102 aces. Williams has every right weapon to succeed on the grass, plus she has the advantage of using her serve in times of trouble and she's also one of the best returners in the tour.
Although she might be the most talented player in the history of tennis, she also has some weaknesses. She has great movement but it's not used to run more than her opponent, she is used to having control and when that doesn't happen she gets frustrated and makes unforced errors she usually wouldn't make. At Wimbledon, the net game is important and while the American is not bad at the net, it's not also her biggest strength. Her power could also be a weakness as sometimes leads to unforced errors.
Serena Williams knows she is the best and that translates to her game every time she is in trouble just like last year when she was two breaks down in the final set against Heather Watson and recovered to win the match. She is a confident player and that shows, plus her mental strength also helps her to come back from difficult situations very often
Probably the most important about this year's Wimbledon is that Serena Williams is hungry to get that 22nd title and that motivation can be her most lethal weapon when she plays this year. She wants to win her first Grand Slam of the year at Wimbledon.