 2016 has been far from straightforward for Roger Federer, with the Swiss star only playing at six events heading into the third Grand Slam of the year. Injuries have prevented him from playing a full part of the tour, but recent runs to the semifinals at Stuttgart and Halle give him some sort of footing in his quest for yet more history.
Notable results to date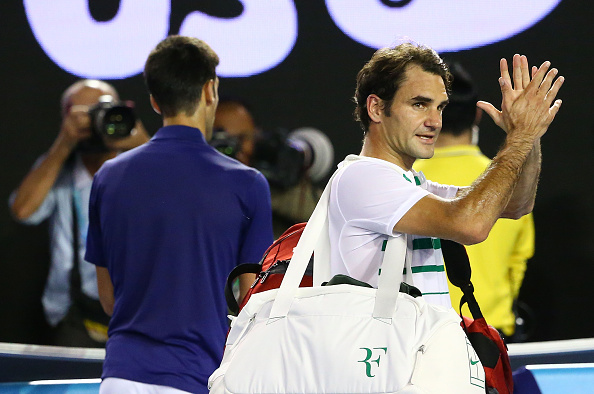 With respective back and knee injuries almost simultaneously, Federer's 2016 season has been frustrating for player and fans alike. He arrives at Wimbledon without a title this year, but still boasts one final appearance and three runs to semifinals. The run to the final came in the opening event of the year, as he defeated Tobias Kamke, Grigor Dimitrov and Dominic Thiem to set up a final showdown with big-serving Milos Raonic. Federer was unable to defend his title and fell to a 6-4, 6-4 loss, in what was still an encouraging week before the Australian Open.
In Melbourne, Federer cruised through to the last four, but met a dominant Novak Djokovic, who proved his nemesis once again at a major as he succumbed to a four set loss. A knee injury required surgery shortly after the defeat, and the 17-time Grand Slam champion did not feature on the tour until Monte-Carlo, where he won two rounds before Jo-Wilfried Tsonga proved too much in a topsy-turvy last eight clash. A third round defeat followed to Thiem in Rome, before he pulled-out of his first Grand Slam since 1998 due to lingering injury problems.
He made another return to tour on the grass, reaching semifinals in Stuttgart and Halle, only to be defeated by rising youngsters in both matches.
Best grass results leading into Wimbledon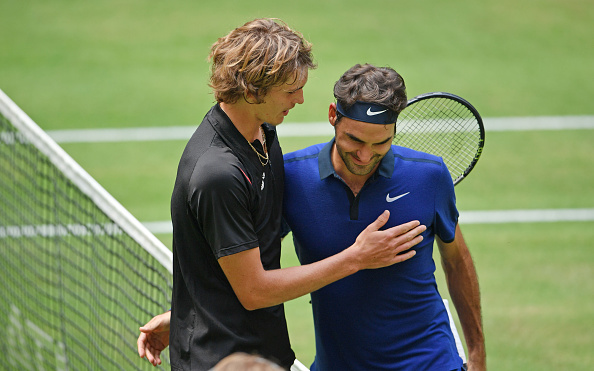 Both tournaments the 34 year-old has played in leading into Wimbledon has heralded two last four runs, with the first being ended by Thiem in Stuttgart, whilst Alexander Zverev prevented him from winning an impressive ninth title in the German city.
In Stuttgart, Federer edged past Taylor Fritz in a tight battle, which was settled by a crucial loose game from the 18 year-old in the latter stages of the deciding set. Two tie-breaks wins over Florian Mayer followed in the quarterfinals, to mean a rematch with Thiem was set after the disappointing showing in Rome. The Swiss number one won the opening set, but was unable to convert either of his two match points and was defeated in his first appearance at the Mercedes Cup.
His run for a ninth Gerry Weber Open title started against Jan-Lennard Struff in the first round, with the German unable to prevent the champion from winning through to the second round. Wins over Malek Jaziri and David Goffin followed, as he faced another youngster, Zverev, in the last four. A tight battle ensued, but Federer's lack of match toughness perhaps got the better of him, and gave the young German a stunning victory against his childhood hero. No titles on grass could perhaps be worrying for fans, but seven matches on the surface before Wimbledon will allow him to evaluate where he is physically.
Best result at Wimbledon
With the joint-most titles alongside Pete Sampras, Federer is arguably one of the greatest ever players to grace Centre Court. His first title was his Grand Slam breakthrough, as he clinched the 2003 crown by comfortably dispatching Mark Philippoussis. He then won a further four consecutive titles, with Rafael Nadal ending his run in a memorable 2008 final. One year later, Federer took advantage of Nadal's lack of participation, to defeat Andy Roddick in another five-set thriller to set the new male record for the amount of Grand Slams claimed.
Two quarterfinal exits followed with defeats to Tomas Berdych and Jo-Wilfried Tsonga, before he won his seventeenth Grand Slam title and seventh Wimbledon crown by edging out Brit Andy Murray, in an emotional 2012 final. The Swiss has not won another Grand Slam since, going painfully close in the last two Wimbledon finals, with only Djokovic denying him yet another success on the grass.
How Federer's game translates to grass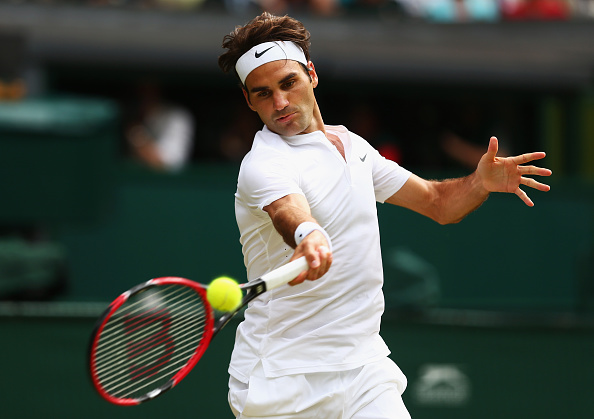 Federer's game is perfectly built for grass, with his seven Wimbledon titles further emphasising the point. His serve seems to be somewhat improving, which can be implemented reguarly alongside superb volleying whilst his forehand remains one of the best around. The 34 year-old prefers the quicker surfaces, with a lower bounce and a constant lack of long rallies, which will affect him in the twilight of his career. In recent years, the Wimbledon courts have become ever so slightly slower, with them turning into a similar surface of a hard court, with the full effect taking place as the tournament goes on. This slight change in surface does not improve Federer's chances, with the added bounce allowing his opponents to target his often-erratic backhand and gain a huge advantage.
That said, only Djokovic has prevented him from adding yet another jewel to his crown. If the Serb is to lose early here, what's to say the Swiss number one will not be in the prime position to take advantage?