 Kei Nishikori has withdrawn from the Australian Open as he continues his recovery from a wrist injury.
The Japanese has not played a competitive match since August at the Rogers Cup in Montreal where he tore one of the tendons in his right wrist.
Instead, the 28-year-old will start his season at consecutive Challenger events at the inaugural Oracle Series Newport event before heading to Dallas.
Nishikori elected to skip surgery and it was apparent from comments made by Dante Bottini, one of his coaches, in October last year that a return in January would be optimistic.
"To compete, we understand that it will be after the Australian Open," he noted. "I hope it is before, but I think it will not come."
Not ready for best of five
"I am very sorry to announce that I will miss the Aussie Open this year," he announced on his app, keisapp.com.
"The Aussie Open is my favourite Slam, it's my "home" Slam, it's the Slam that takes incredible care of the players and their teams.
"My rehab is going well but I am just not 100% to come back yet in best of 5 set matches.
"I wish Craig and the entire team in Melbourne a fantastic event and I look forward to seeing them all in 2019."
Nishikori last featured on court in a memorable three-set encounter with Gael Monfils in Canada.
He has been plagued by various injuries over the years and was forced to retire mid-match against Karen Khachanov in Halle only a couple of months prior to that.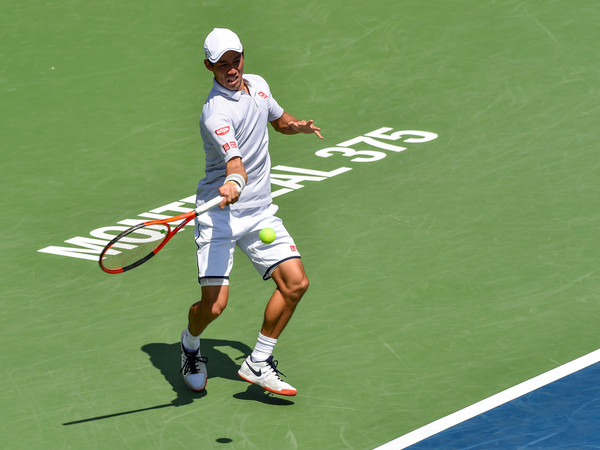 Growing absentee list
The 28-year-old is not expected to the only absentee in Melbourne, with five-time finalist Andy Murray having withdrawn from the Brisbane International.
Likewise, Novak Djokovic did not feature in Doha as he continues his recovery from the elbow injury that curtailed his season last time out.
He is due to test his fitness at the Kooyong Classic the week prior to the start of the Australian Open.
Rafael Nadal, meanwhile, will mark his return at the TieBreak Tens event at Melbourne Park after skipping the Brisbane International