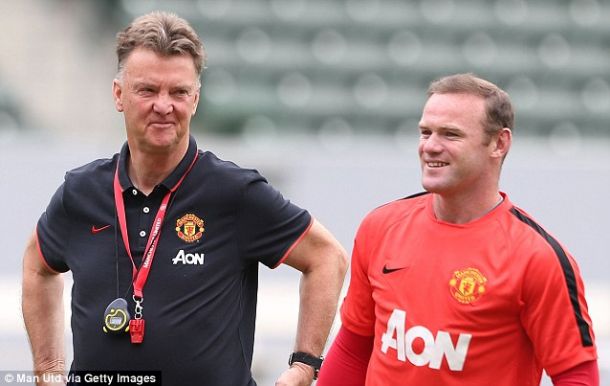 Manchester United are preparing for their first fixture in the 'International Cup' against La Galaxy. During the International Cup Manchester United will play AS Roma, Real Madrid and of course La Galaxy.
Louis Van Gaal's selected 25 man squad landed in Los Angeles, for the match against La Galaxy on Wednesday. Before travelling to Denver, Washington DC and Ann Arbor for further matches.
The 25 man Squad involves a number of youth players such as Sam Johnstone, Will and Michael Keane as well as Jesse Lingard, Reece James and Tyler Blackett. But first team players including; Wayne Rooney, De Gea, Juan Mata and the two new signings Luke Shaw and Ander Herrera are all part of the 25 man squad selected by new manager Louis Van Gaal, as he looks to 'assess' all players over the next two to three weeks.
There are some note able absences from Van Gaal's 25 man squad including Van Persie, Januzaj and Hernandez. All being given an extended rest after the World Cup. Although there are reports that Mexican striker Javier Hernandez will rejoin the squad potentially before the Wednesday night game against La Galaxy.
Prior to the game La Galaxy lost 2-1 to Sporting KC which ended a run of 8 games without a defeat. Whereas the entire Manchester United squad have only been training together for about 2 weeks now, due to World Cup participation.
For the match it is expected that the starting 11 will be a very strong outfit, with younger players and potential fringe players such as the two Keane brothers coming on later in the game. But Van Gaal has promised all players that they will have a chance to prove themselves, before he buys and sells anymore players.