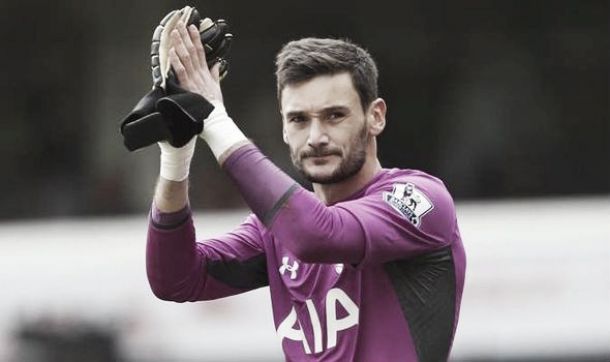 Hugo Lloris, the keeper that is linked with a summer move to Old Trafford, has dropped his biggest hint yet as he continues to be linked with a move to Manchester.
Lloris has claimed to be 'watching' the developments at Manchester United as the Tottenham number one is the favourite to replace David De Gea if the Spaniard moves to Real Madrid.
However, Lloris is not the only keeper that has been linked with a move to Old Trafford as out of favour Chelsea keeper Petr Cech has been a possibility. With United back in the Champions League next season, they will be looking for a replace for De Gea if the Spaniard decides to leave the club. No contract offer has been agreed between the player and United, but Louis van Gaal has already expressed his desire to keep the shot stopper.
If the Reds make a move for another keeper, they will no doubt have competition with Victor Valdes who was offered a contract by United back in January. Valdes has the perfect Champions League experience having won the competition three times during his time at Barcelona and will be a contender to take the number one jersey if his compatriot leaves for Spain.
Lloris has been the favourite for some time now after an impressive season for Spurs and understands how big of a role he will have to play if the move goes ahead. The 28-year-old is keen for a strong season but has expressed that first team football is far more important than playing European Football.
He said that "dialogue and choices are important" but first team football is what really matters, "the most important thing is to have the ability to play lots of matches in order to put in the best performance possible and continue to be selected for the national team. I assume that the choices come naturally, so I'm staying calm and seeing how things develop."
With the French international likely to feature in next summers European Championships that will take place in France, Lloris will be hoping that wherever he is, first team football will be assured.
He said that a home international tournament "is what everyone wants" and it is "a goal and a personal ambition." Of course, though, he would live to play in Europe's highest club competition as well, "the Champions League remains an important competition, the highest level in Europe, so obviously I want to participate and rub shoulders with the biggest European teams. I work towards that every day."