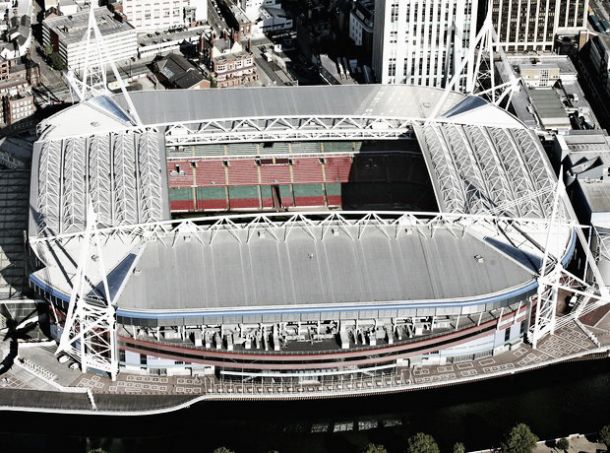 It is expected that Cardiff's Millennium Stadium will be announced as the host stadium of the 2017 Champions League final.
The Welsh stadium is one of the strong favourites to host the biggest match in European domestic football with European governing body UEFA expected to announce their decision in Prague on June 29.
Berlin's Olympiastadion hosted this year's final with Barcelona defeating Juventus 3-1, while next year's final will be held held in Milan at the San Siro.
The national stadium, which has a capacity of 74,500, missed out on its bid to host matches for the 2020 European Championship but the venue has hosted a wide range of events including Football League play-offs, the Community Shield and the FA Cup final between 2001 and 2006 while Wembley was under reconstruction.
The stadium has played host to the rugby equivalent of the Champions League final in the form of the Heineken Cup, with the most recent being in 2014 as Toulon beat Saracens, but this would be the first such final in a footballing capacity.
Roger Lewis, the Welsh Rugby Union's Chief Executive, said that his organisation, which runs the stadium, was getting "hugely encouraging noises" from UEFA, and that he was looking forward to bringing "quality European football" back to the Welsh capital.
The Welsh capital has already had experience with big European matches with the Cardiff City Stadium hosting last season's European Super Cup which saw Gareth Bale's Real Madrid defeat fellow La Liga side Sevilla.
Lewis added that the processes has been in motion "for quite some time", with heavy investment in the stadium's facilities and a new Desso pitch which he claimed to be "one of the great pitches" in Europe.
This is set to be the third Champions League final on British soil in the last six years, with Barcelona defeating Manchester United at Wembley back in 2011 and Bayern Munich triumphing over Bundesliga rivals Borussia Dortmund two years later at the same venue.