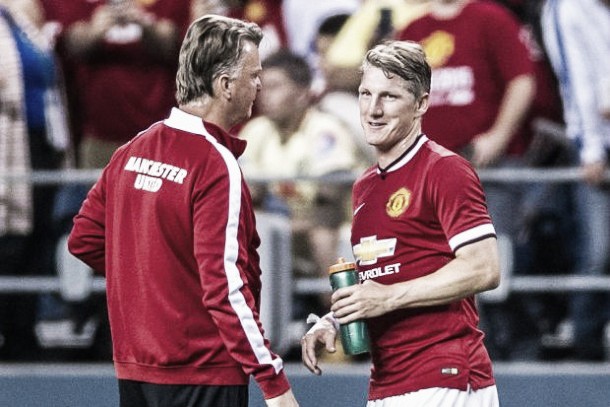 Louis van Gaal has admitted that former Bayern Munich midfielder Bastian Schweinsteiger has not yet given his best for Manchester United. The Dutchman believes that there is still a scope of improvement for the German in the way he can affect the team's play.
Schweinsteiger ended a 17-year association with the Bundesliga giants when he joined the Red Devils for £6.5million in the summer transfer window. The German captain has been involved in all the games this season for Manchester United by forming a double pivot in a 4-2-3-1 formation with either Michael Carrick or fellow summer signing Morgan Schneiderlin.
Schweinsteiger brought for his leadership qualities
Schweinsteiger won almost all major honours with Bayern, as well as the World Cup triumph with his native Germany last summer in Brazil. Bastian has been known for his work-rate as well as his immense leadership qualities on the pitch. van Gaal was one of the pivotal people in the German's career as he converted Schweinsteiger into a defensive midfielder during his managerial tenure in Bavaria.
van Gaal publicly admitted the reason United bought him, is because he's a player who "can lead and guide a team". His fighting spirit - as well as his winning mentality - have been evident to see recently, as he was instrumental in their late winner over Watford, as well as netting a crucial first-half equaliser against high-flying Leicester City in the Premier League.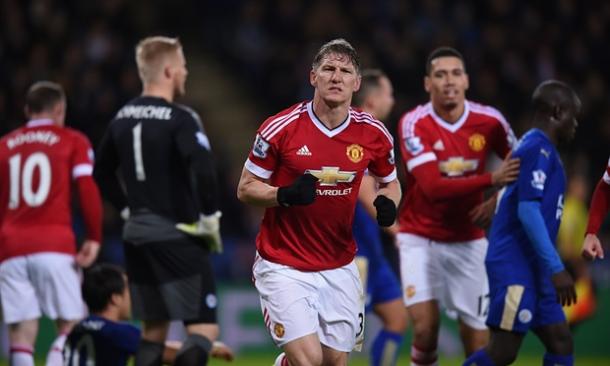 However, van Gaal feels he can perform better
van Gaal stressed the fact that it's not just because of his "footballing abilities" that he was signed, but also the belief that in every match he has featured thus far, he "could have played better."
However, he refused to discuss the ways in which Bastian hasn't played so well - saying only that he'll personally talk to the player. United's upcoming fixture is their final Champions League group stage clash with VfL Wolfsburg, which will see Schweinsteiger returning to Germany for the first time since his switch in the summer.