 Reports have surfaced from French magazine L'Equipe that Manchester United leaders have met with Pep Guardiola to discuss the supposed vacant managerial position this summer in Paris last week.
Pep Guardiola United bound?
With Guardiola leaving the reigning German champions, Bayern Munich, in the summer to be replaced by Carlo Ancelotti, United officials made a meeting with the Spanish coach. According to the French magazine, l'equipe, "the [reported] meeting took place in Paris, at the Hotel Bristol, rue du Faubourg Saint Honoré."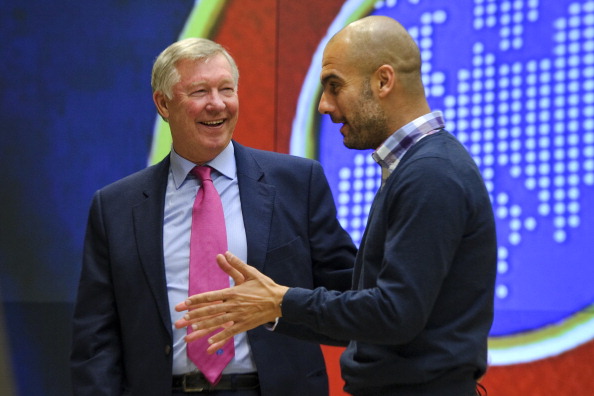 Pressure is building massively on Manchester United manager Louis van Gaal, whose contract does not run out until the summer of 2017, for another 18 months. There have been increased reports of the Dutch coach opting to resign this summer with Guardiola available. This has caused rumours of new managers being line-up to increase, and will continue to do so over the next few months.
Other Suitors? Including neighbours, rivals of Manchester United
This supposed meeting comes as a surprise to everyone with German newspaper BILD and Bayern Munich legend Lothar Matthäus reporting that Pep Guardiola, who turned 45 last week, has already chosen to become manager of arch-rivals Manchester City in the summer.
As well as Manchester City, who are above United in the Premier League table, Guardiola has also been linked with another English managerial position, in Chelsea. With Chelsea's long-term owner Roman Abramovich being a huge fan of the Spaniard, despite hiring his rival for the 'best manager in world football' title Jose Mourinho on two occasions, it's believable, although Abramovich has already failed, on two occasions, to bring Guardiola to Stamford Bridge in five years.
However this promient story pans out, Guardiola's future with the two Manchester teams in the Premier League will continue to be speculated until the end of the season.