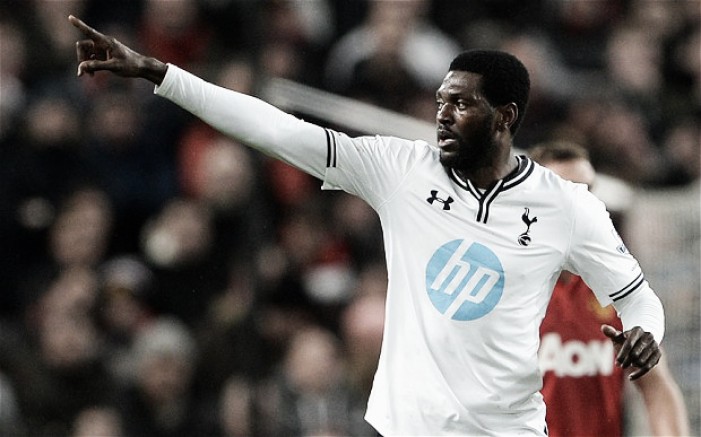 Reports have emerged this morning suggesting that free agent Emmanuel Adebayor may be closing in on a return to the Premier League with Watford considering a deal for the former Tottenham man. Manager Quique Sanchez Flores is said to be keen to bolster his attacking options in order to relieve some of the pressure of Troy Deeney and Odion Ighalo.
Adebayor could prove important in the latter stages of the season
With Watford's previous goal of escaping relagtion shifted to now looking as high up the table as possible, it is no secret that Flores feels the need to bolster his squad with as many options as possible. Having recently become available to sign, Adebayor could do this.
Released by Spurs in September, the former Manchester City and Arsenal man could not be signed by any team until January due to registration restrictions. However, the 31 year-old is now free to sign for any club and is said to be considering his options.
A key player for Spurs in his early days, he left London after it was made clear to him by manager Mauricio Pochettino that he was no longer part of his plans.
But having hired a personal fitness coach, it is clear that Adebayor is determined to find himself a new club in the new year. Whether or not Watford will be prepared to hand him such heavy wages as his previous employers, he is said to have received millions in his settlement deal from Spurs and previously Manchester City, remains to be seen.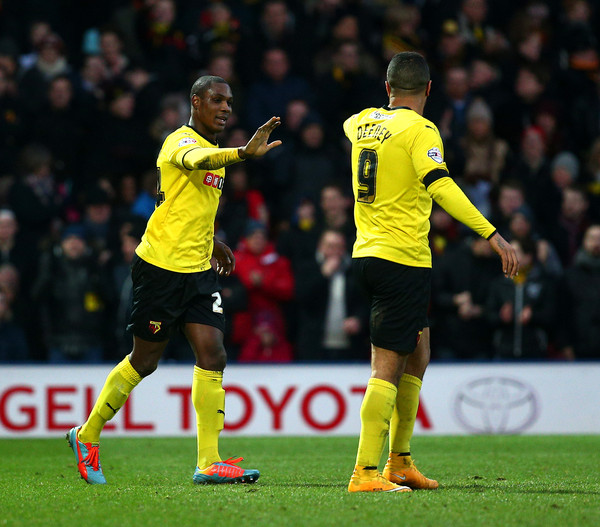 If he were to sign, he would face stiff competition for his place, with Ighalo and Deeney proving a fearsome partnership and the former already on 14 goals for the season. Adebayor, meanwhile, has scored 96 Premier League goals in his career and would be looking to finally break the one hundred barrier should he sign for the Hornets.