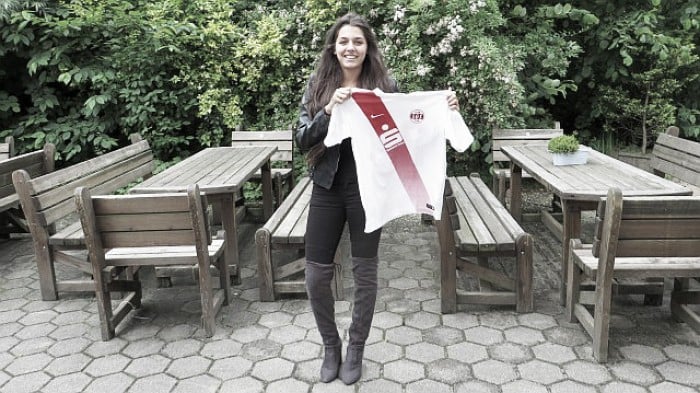 With the start of the transfer window, many signings and extensions are being made by the Frauen-Bundesliga clubs for next season.
The big news of the day came as SGS Essen announced the commitment of Manjou Wilde from Werder Bremen, who were relegated from the Frauen-Bundesliga last season. The versatile player offer some alternatives for the coach Daniel Kraus, especially in midfield or right-back.
The 21-year-old has played for several of Germany's youth teams and won the FIFA under-20 World Cup in 2014. In the top flight, Wilde played 18 times for SC Freiburg in the 2014-15 season, scoring one goal, and eight times for Werder Bremen the following season.
Fits to the concept of club
Essen manager Willi Wißing spoke about Wilde's arrival, looking forward to working with the new player. Essen's concept is to establish itself in the Frauen-Bundesliga with young players, and so their latest signing fits this. For this reason, many young players sign with the club as the prospects for their career can grow at the club.
In addition to Wilde, Laura Radke, Alissa Tolksdorf and Nicole Anyomi, all players from the youth categories of Essen, were promoted to the professional team. Another player who arrives, but coming back from a loan spell with MSV Duisburg, is the forward Madeline Gier, who played with Wilde in the under-20 World Cup in 2014.
Four players extends with FF USV Jena
In other news, FF USV Jena announced contract extensions with four players. The players in question were defenders Julia Arnold and Jana Sedláčková, as well as forwards Amber Hearn and Ivana Rudelic.
Arnold, aged 25-years-old, enters her ninth season with the club while New Zealand international Hearn, who probably will compete with her country in August at the Olympic Games, is already in her sixth season with Jena. So far, the 31-year-old striker has reached 36 goals in 109 league games and is an important part of the team.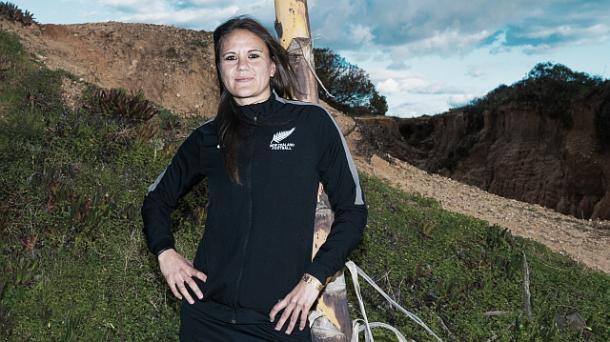 German-born Croatia international Rudelic, meanwhile, will enter her third season with the team after leaving Bayern Munich. Finally, Czech Republic international Sedláčková is in her second season in the German top flight.
Jena President Falk Buchmann told the club's official website that contract renewals are very positive for them, saying: "We are very pleased that all four have accepted the offer of the club and stay another year in Jena. This brings consistency to the squad and shows that the players feel at home here."