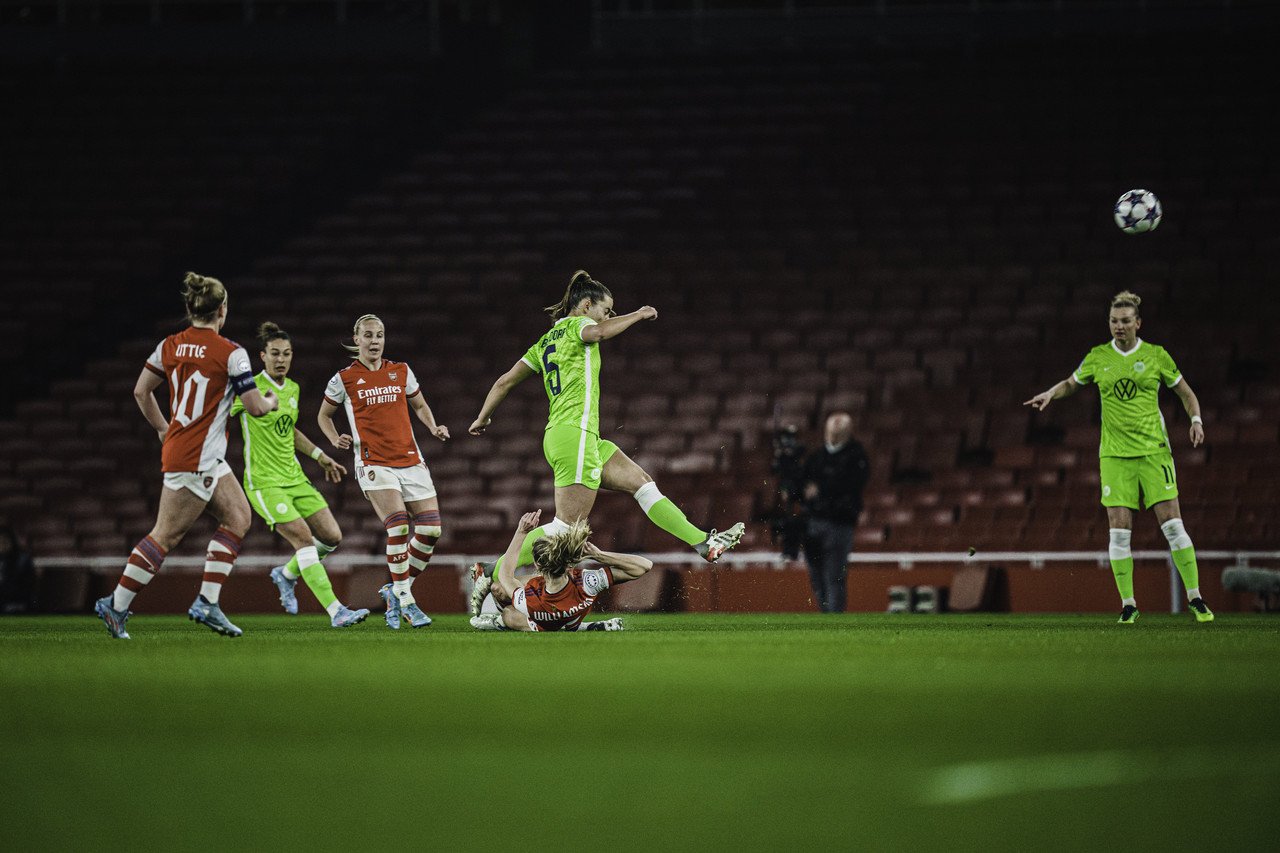 Revolution: A significant change or improvement in how something works or looks or how people do a particular activity.
In the last couple of years, football has seen tremendous growth. With new records broken to the massive interest generated, 2022 is possibly a great football year, and the year has only just begun. What football is experiencing right now is a revolution, and it will only get better from here.
Record-Breaking Crowd at Camp Nou and Parc des Princes
The statement 'Women's football doesn't generate any interest, and only their families will go watch them at the stadiums' does not work anymore. It is now a rather dull statement heard more than enough times, and everyone is over it.
March 30, 2022, was arguably a historic day for every player, the future generation, and the fans, as football was on its way to starting a revolution more than ever before. 91,553 fans showed up at Camp Nou to witness history as Barcelona went head to head against Real Madrid in the second leg of the UEFA Women's Champions League quarter-final. A new official record was also set in the thrilling game as Barca dominated and emerged victorious with a 5-2 scoreline to proceed to the semi-finals. At the same time, El Clásico shattered two additional records, with the greatest audience ever for a domestic women's football match and the largest attendance ever in the UEFA Women's Champions League history.
Until now, like the rest of the football teams, the women's team didn't play in the same stadium as the men's team. The men played in the main stadium while the women played in a secondary, smaller, and (in many cases) lower quality stadium. The previous record in the UWCL was 50,212 spectators watching Olympique Lyonnais vs FFC Frankfurt in 2012, while the official world record was 90,185 in the final of the World Cup between the USA and China in 1999.
"Many girls will dream of playing on such a special stage. It could be a before and after moment in the world of women's football." - Alexia Putellas.
"We used to play next door, and there used to be a couple of hundred people. Having this competition here (Camp Nou) in front of a full stadium shows how far the women's game has come. It's great - we are here, and we are celebrating it, but we know that there are so many steps to keep pushing this game forward." - Alex Scott.
Barcelona was not the only team to smash attendance records. Paris Saint-Germain also set a new attendance record, with nearly 27,262 supporters watching the second leg of their quarter-final match against Bayern Munich. The atmosphere produced by the crowd in these stadiums left individuals stunned and unable to grasp what was going on around them. The response to the UWCL quarter-finals demonstrates the level of interest in women's football and how much more it may develop in the near future.
A look at the total attendance for each of the games in the quarterfinals,
91,553 - Camp Nou (FC Barcelona)
27,262 - Parc des Princes (Paris Saint-Germain)
20,017 - Parc Lyonnais (Olympique Lyonnais)
13,000 - Bayern Arena (Bayern Munich)
11,293 - Volkswagen Arena (Wolfsburg)
9,227 - Juventus Stadium (Juventus)
5,018 - Emirates Stadium (Arsenal)
3,318 - Alfredo DiStefano (Real Madrid CF)
DAZN's Viewership Record
DAZN is the official broadcaster of the UEFA Women's Champions League, connecting the world with live streams of the games previously difficult to access. Over 200+ countries currently have access to the Champions League matches live and free on their YouTube channel.
Football, like any other sport, requires a high level of visibility. We're at a point in time when women's football is on the rise and still evolving. A fan culture must emerge, which is presently missing in many countries because leagues are still in their early phases of growth. How can the game of women's football develop? Visibility. When it comes to broadcasting, England is one of the few countries that does it right. As much as the FA Player gets chastised, it is undoubtedly one of the most accessible and effective methods to enjoy football everywhere. Because of the ease with which it is possible to watch the English league, it is easy to recommend it. While the Spanish league Primera Iberdrola boasts the strongest squad in Europe, it's a shame that it's not as easy to watch. Many games are not even televised.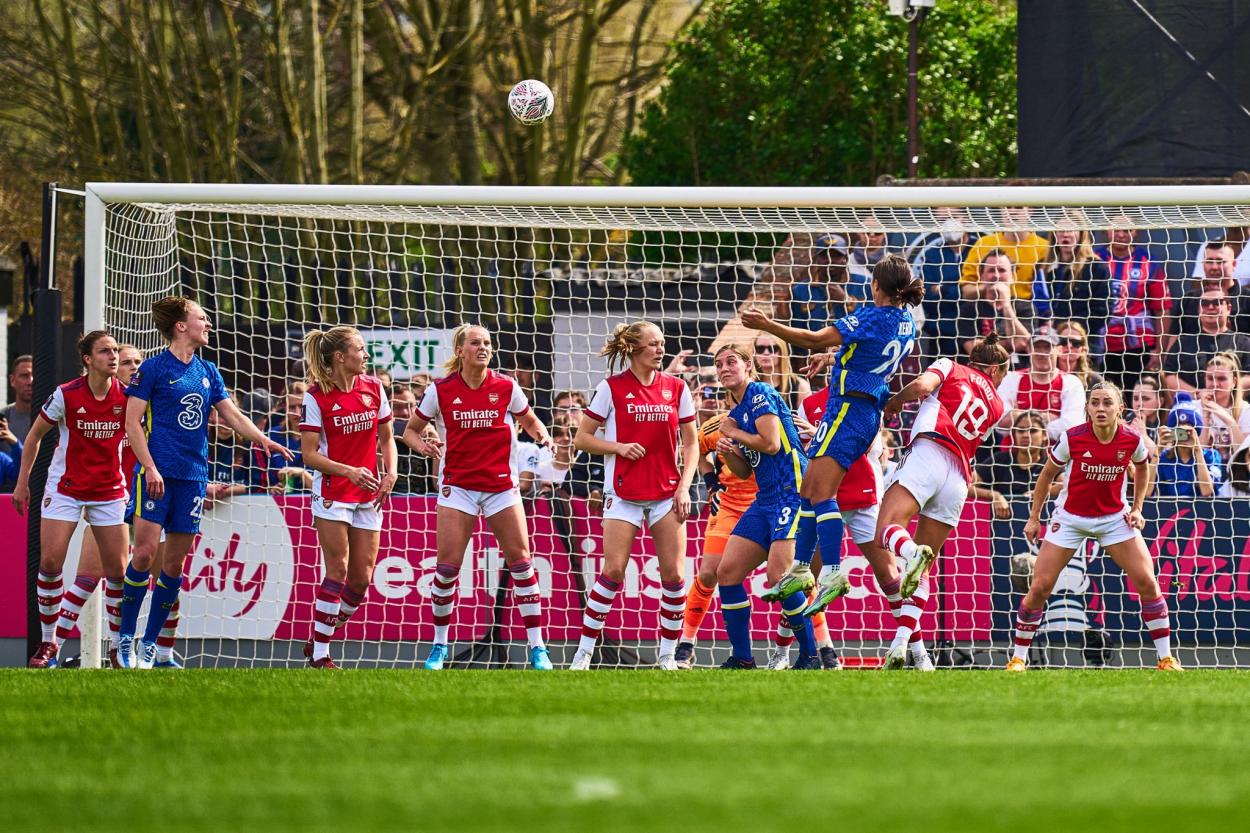 Similarly, the Frauen Bundesliga has a contract with Magenta Sport in Germany to broadcast the games. Still, it costs 10 EUR/month, and as much as no one wants to acknowledge it, many people are still unwilling to pay to see the games. While the BBC, Sky, and the FA Player are available in England, other leagues do not have the same accessibility, which is why DAZN has been a game-changer.
To put DAZN's impact on the world of women's football into perspective, the group stages alone received over 14 million views on their YouTube channel. That's not all; the first leg of the El Clasico clocked in over 1.3M+ live views marking it as the most-watched UWCL game on DAZN, only to have the record broken a week later. The historic match at Camp Nou set a viewership record, with over 1.86M+ live views on DAZN's YouTube channel. Previously, getting access to the Champions League broadcast was difficult. DAZN has been able to change that, and the results are remarkable.
Status Quo in Football
In women's football, we're still a long way from equality. Every move ahead involves changes, and not all of them are beneficial. Women's football has always been a place where individuals of all genders, races, sexualities, and other characteristics have been able to join together and enjoy this beautiful sport. The men's side used to boast about it, but that no longer holds true since the sport has become increasingly toxic and has evolved from a sport for everyone to one for just the elite. While not everyone is prepared to accept it, as visibility grows, so does the inflow of fresh eyes, some of which are poisonous. While everyone is past the "women can't play" and "women should be in the kitchen" comments, no one is over the toxicity of how women are brought up practically every time the men perform poorly in their games.
When there's no longer a need to distinguish between men and women and refer to it as football, the ever-growing world of women's football will finally attain equality: Football, not men's or women's football, but simply football. While there's still a long way to go, it's something to look forward to in the future when the next generation takes the field without these boundaries between them. And when it is not surprising that the women's squad would sell out legendary stadiums such as Camp Nou, Bayern Arena, and Juventus Stadium in the future. It may have taken a long time to get the women to play there in the first place, but the actual test will be whether or not they continue to do so.
"Many girls will dream of playing on such a special stage. It could be a before and after moment in the world of women's football." - Alexia Putellas.
"It was an amazing feeling; I can't even describe it. It's one of those moments that will be in my head for the rest of my life. This is gonna be a game-changer for not only our team but the women's game. It's something I never dreamed of happening, and here today, we did it. Hopefully, it's not the last time we're doing this." - Caroline Graham Hansen.

Women's football is progressing at an incredible rate, but it is moving correctly. These hardworking, tough athletes pave the road for future generations by serving as role models for future generations. These women want to ensure that future generations have more female athletes to look up to and idolise because, sadly, not everyone had this opportunity when they first began playing. On the day of the UWCL quarter-final, Alexia Putellas' name set jersey sold twice as much as any men's team player's jersey. Women's athletes are idolised by children just as much as males. It shows that these athletes are gaining in popularity and respect. Barcelona Femeni's semi-final home leg against Wolfsburg played on April 22 at Camp Nou, has sold out in less than 24 hours. The fan reaction demonstrates that there is sufficient interest in women's football; nonetheless, it must be developed further and with accurate resources.
"When you see all tickets sold, you are surprised. You can imagine it, but living something like this is different. We have been celebrating with fans. There were a lot of people, a lot of girls. It's history." - Alexia Putellas.
Future of Football
There's so much to say, so much to do, and so much more to learn and experience. Barcelona may not have been the first women's team to play in men's stadiums, but they have demonstrated how it can be done. Barcelona highlights how vital the influence may be for every women's team in the future, with marketing, ads, development, fan interaction, and investments increasing. If they can do it, then so can everyone else. The significance of Barcelona's attendance figures raises a variety of issues. What is wrong with Barcelona's home stadium, the Estadi Johan Cruyff, if they can fill it with 90,000+ fans at Camp Nou? Possibly several factors, including fixture schedules and accessibility to the stadium.
Despite the Emirates Stadium being open for the game, we witnessed barely over 5,000 people in England for the quarter-final match between Arsenal and Wolfsburg. Reason? Perhaps the game was played on a weekday, or because the spotlight was on the Women's Super League's North London Derby versus Tottenham Hotspur, it wasn't as much publicised or promoted. During the international break in February, we saw something similar happen at the Arnold Clark Cup, with the number of fans at the non-England games being less than encouraging. Something like this would never happen in a men's team match. These topics must be investigated since they provide additional insight into how women's football might progress in the future.
With the UEFA Women's Euros upcoming this summer, Iceland star Sara Björk Gunnarsdóttir brought up a fascinating and essential point about the venue selection for the Euros. In an interview with Mia Eriksson and Amanda Zaza for their podcast Their Pitch, Gunnarsdóttir criticised the choice of stadiums for Iceland's group stage games.
"I am disappointed with the arenas we have been given; it's shocking – we play a tournament in England with several large arenas, and we get to play at a training facility that takes around 5,000 spectators." - Sara Björk Gunnarsdóttir.

With two of Iceland's group games to be played at Manchester City's Academy Stadium being sold out, it is a shame that it can seat only 7000 spectators. Gunnarsdóttir also mentions how difficult has it been for family members to gain access to these tickets because of how quickly they were sold out.
"It's just embarrassing, and it's not the respect we deserve. England hasn't prepared for the fact that we can sell more than 4000 tickets. It is disrespectful to women's football. It would probably have come over 20,000 from Iceland to watch the matches. But family members are struggling to get tickets because they sold out as soon as they dropped." - Sara Björk Gunnarsdóttir.
To Gunnarsdóttir's comment, a simple question arises: if anything comparable does not occur at the men's Euros or any other competition, why should the women be subjected to it? Many argue that women's teams will not be able to sell out these large stadiums and that much more development is required before games can be scheduled at these venues. But the issue remains: how can women's football progress if it isn't given a chance? Many years ago, someone took a chance with men's football, and now it's time for women's football to do the same.
Women's football is continually growing, even though there is still much to accomplish and construct. However, the day we no longer have to distinguish between men's and women's football but instead see it as a game for everyone is the day we will see real progress in football.