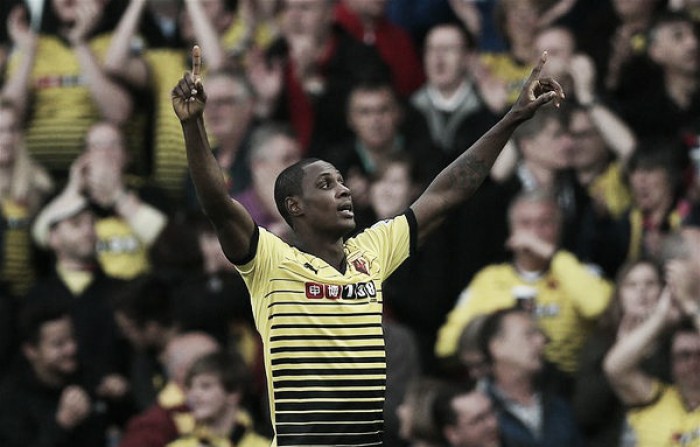 It's July 1st, meaning the transfer window is officially open. Many Premier League clubs have already been in business, completing deals and losing players to other clubs. Watford are one of these, having recently received a bid for top scorer, Odion Ighalo, from Chinese club Shanghai SIPG.
Resisting Temptation
The Hornets reportedly turned down the offer from Shanghai, who offered a mighty price tag for the striker, the fee believed to be around the £38m mark. Ighalo scored fifteen goals in his debut Premier League campaign, and formed a deadly partnership with fellow striker, Troy Deeney, as the duo were accountable for twenty-eight of Watford's forty goals scored in the top division.
It is no myth as to why Watford rejected the bid, as the form of Ighalo proves to be in some way priceless for the Hornets, who were successful in their first season in the Premier League since their promotion.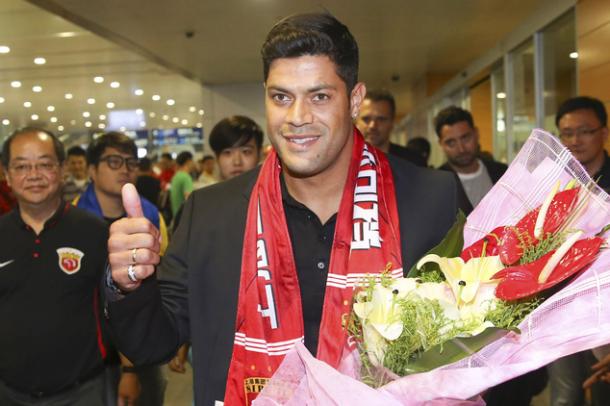 The alluring money of Chinese football
The Chinese league has attracted many players away from the spotlight of European football, arguably for the wrong reasons. Young talents such as Alex Teixeira have turned down the chance to play for some of Europe's biggest clubs, trading in competitive leagues for the outrageously vast figure on wage slips.
Maybe this just epitomises the values and direction of modern day football, but Watford held their nerve in rejecting Ighalo's offer of a lavish lifestyle in China, to remain fighting in the Premier League – the wages aren't too bad there either.
The latest recruit to Chinese football is Zenit St Petersburg's Hulk. The Brazilian forward put pen to paper as he signed a deal with Shanghai for £45m, he will reportedly earn £320,000 per week. The club representing Shanghai were not messing around in their bid for Chinese supremacy, as they sent off the offer for Ighalo just hours after completing the signing of Hulk.
Strikers in high demand
Watford have already turned down a bid for a striker this season, as Leicester City enquired about club captain Troy Deeney, with £25m on the table for the centre forward. Watford saw off the interest of both clubs, as their possible replacements for players of the standard of Deeney and Ighalo are hard to find, no matter the money available.
For now, Watford will do all they can to keep hold of the dangerous duo, as they begin their pre-season in preparation for a hugely awaited Premier League season.