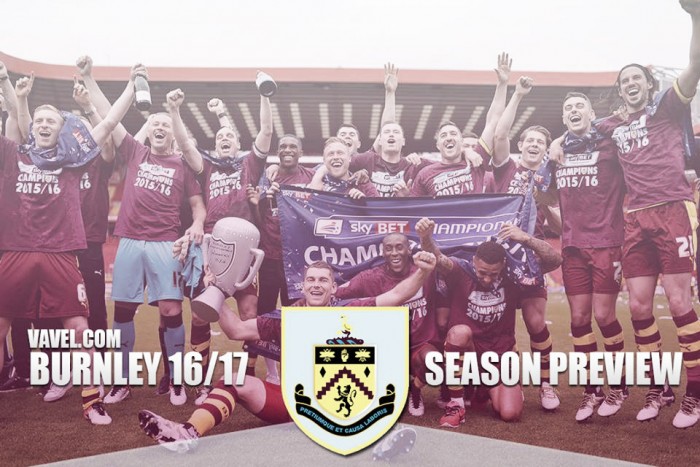 Burnley Football Club are back in the Premier League, for the third time in eight years, but are aiming to do something they haven't done in that time - avoid relegation.
Promoted again, as Dyche works his magic
Having been relegated from the Premier League despite a valiant effort in the 2014-15 season, you could have forgiven the Clarets for fading back into Championship obscurity, especially given that they lost star striker Danny Ings to Liverpool.
However, they proved the doubters wrong, storming to the Championship title with an impressive 93 points, not losing a game in 2016 on a miraculous 22 unbeaten streak, something made even more impressive given the unpredictable nature of the league.
Promotion was sealed on the penultimate weekend of the season, before the title was sealed on the final day, with the striking partnership of Sam Vokes and Andre Gray proving decisive, as they scored a combined 38 league goals between them.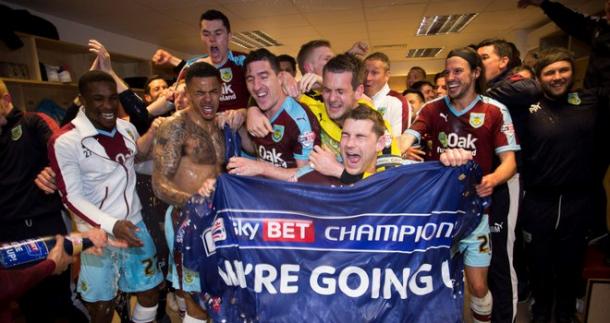 How does a Sean Dyche team play?
It will be interesting to see whether or not Dyche continues to use Vokes and Gray in tandem during the upcoming season, given that the pair scored over half of Burnley's league goals last time out.
Back in the 2014/15 season, Dyche would often employ a 4-5-1 system, even shunting Ings out wide or behind the striker when he opted to put two forwards on the pitch.
Given the success of Leicester City, who used a two striker system, last season, the Englishman may be tempted to give it a go, given that it's very often goals which keep a team up - just ask Sunderland with Jermain Defoe, or Watford with Odion Ighalo.
Whether it's with one striker or two, you'll see a hard-working Burnley side that are prepared to give everything for the cause as they look to achieve the impossible. Dyche will allow no slackers as he attempts to give their passionate fanbase two successive years in the top flight, and you can expect to see them out-run most sides.
Little done in the market so far
Given the money thrown around in the Premier League this summer, you can only feel for Burnley when you realise that they have by far the smallest budget in the league, due to strict financial constraints placed on them by their owners.
Earlier in the summer, Dyche commented on the situation, saying; "The market is challenging, I'm a broken record but it's the truth.
"There are quite strict guidelines here as to what the board and the club want to do financially and it's very tough. I made it clear last time we were here, I made it clear this time, and I made it clear in the Championship, it's a club that has to be run properly."
They've only spent £3.6million so far, £1.1million on Nick Pope from Charlton, and £2.5million on Johann Berg Gudmundsson - a member of Iceland's Euro 2016 squad.
Jon Flanagan brings some solidity with a season-long-loan from Liverpool, whilst Jamie Thomas and Robbie Leitch have been brought in on free transfers from Bolton Wanderers and Motherwell respectively.
Solid in pre-season as the unbeaten streak goes on
The aforementioned unbeaten run of Burnley not having lost a game yet in pre-season has gone on, with Dyche's team going unbeaten in all five friendlies played, building up to their opening day clash against Swansea City.
Whilst some Premier League teams have shot off around the globe to increase their coffers, the Clarets remained at home, starting with a 1-1 draw away at Morcambe.
Three more away games followed, all victories. Bradford City were beaten 2-1, before Burnley convincingly saw off local rivals Bolton 4-1. They came up against Joey Barton's new club, Rangers, next, winning 3-1.
The schedule finished with a more glamorous game at home to Spanish side Real Sociedad, which ended as pre-season had began, with a 1-1 draw.
Who will be most important to their survival?
Tom Heaton: The Englishman duly impressed in his first season in the Premier League with the Clarets a couple of years ago. Despite getting relegated, Heaton was called upon numerous times to make the big save and he did. That first season, he started all 38 games and kept 10 clean sheets, not a bad number for a keeper on a newly promoted team at the time. He also tallied 128 saves that season, with his two best totals coming in losing efforts against Arsenal and Everton where he tallied eight and seven saves respectively. If Burnley want to challenge to stay in the Premier League this season, Heaton will be a big factor.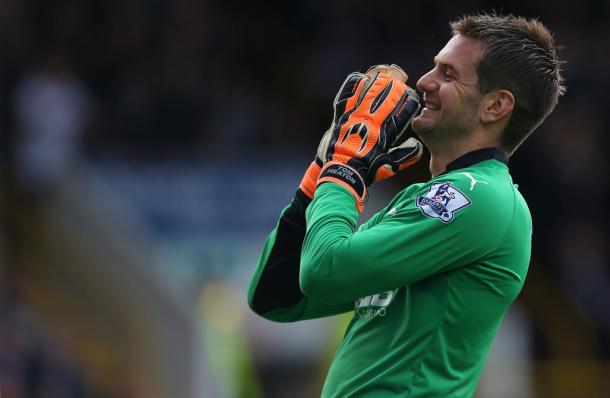 Andre Gray: We go from the leader of the defence to the leader of the attack. Every year after a team is promoted from the Championship, each side always has that one attacking force to keep an eye on. A couple years back, it was lightning quick Danny Ings for the Clarets, and now it is Andre Gray who leads the front line. The Championship Player of the Year found the back of the net over 20 times last season and added nine assists to those goals. He helped fire the Clarets to a Championship title last season and now hopes to fire them so safety in the Premier League. The Englishman is absolutely lightning quick so defenders will need to use intelligent positioning skills if they cannot outpace Gray.
Where are the Clarets' strengths and weaknesses?
As previously mentioned, Burnley will rely heavily on their main strength, Andre Grey up front. Plundering over 20 goals last season, he'll hope to have an impact on the Premier League, possibly forcing his way into Sam Allardyce's England plans. He's already found his form in pre-season, scoring a hat-trick against Rangers, and will be a forced to be reckoned with this season.
Another strength is certainly their defensive organisation under Dyche. Whilst they're still likely to concede a number of goals, it's how they compare to fellow strugglers that will matter most. The last time they were in the Premier League, they only finished 16th in terms of goals conceded, solid for a team looking to beat relegation, but were undone with a lack of goals - the least in the division.
One possible are where Burnley may still looking to improve is in midfield, looking to add some more creativity in order to provide service for Gray. Jeff Hendrick is a name that has been touted for this role, but it remains to be seen as to whether Burnley will go back in for him after Derby County rejected a bid earlier this summer.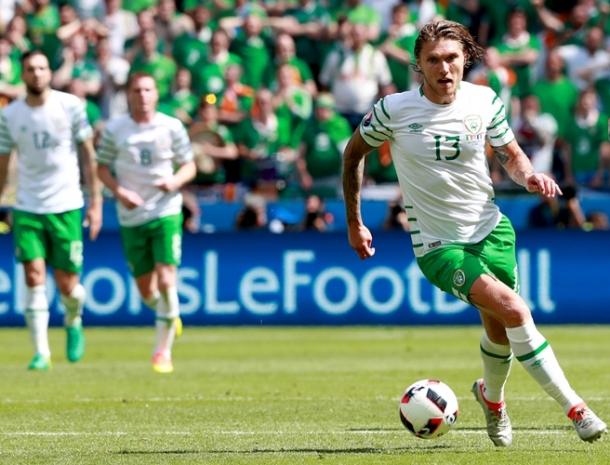 Any youngsters to keep an eye on?
No, is the most simple answer. Whilst Burnley are known for having a fairly decent youth academy, it's hard to see where the next hero is going to come from this season, as Dyche goes with more experienced pro's in his bid to keep the Clarets up.
You'd probably still just about class Michael Keane as a youngster, at the age of 23, therefore we'll discuss him. One of their best players, the centre-back was chased by Premier League champions Leicester City this summer, Burnley reportedly turning down a £15million bid.
If they can keep hold of him until September 2nd, it'll be an early boost in their survival hopes.
Predicted finish - 19th
It'll be another tough season for Burnley, who only stay off bottom spot by not being in as big a predicament as Hull City.