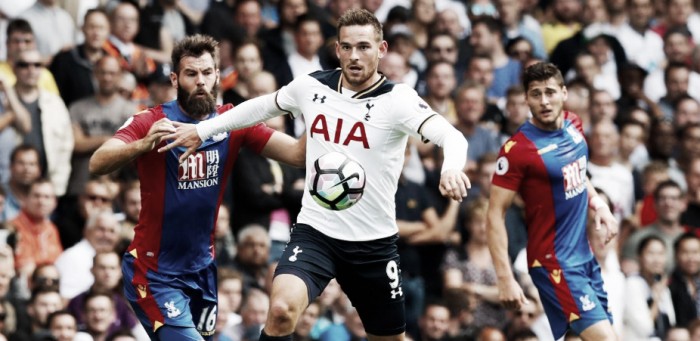 A late goal from new signing Victor Wanyama secured Tottenham three points in their first league game of the season at White Hart Lane.
The game saw Spurs dominate the first half, but a handful of good saves from Crystal Palace goalkeeper Wayne Hennessey denied them a goal. Palace then clawed their way back into the second half with the help of Yohan Cabaye, who made a substitute appearance at half time. While Spurs did dominate they still looked a little slow as they only showed glimpses of last season form.
Spurs try a 4-4-2
Tottenham Manager, Mauricio Pochettino, was criticised last season for his lack of a plan B, so much so that many see it as the reason they lost the league. In the last two games, the Argentine showed that this won't be the case this season. Tottenham started the game with both Vincent Jannssen and Harry Kane, as Dele Alli dropped to the bench due to illness. This saw Kane drop deep into a number 10 role, a position he has previously stated he prefers, while Janssen sat on the shoulders of the defenders.
Last season saw Kane get off to a slow start as he didn't score until seven games in, which could just be that this position is a good way for Kane to start the season, as his link up play in the deeper role is strong. Last term also saw Kane work further down the pitch which playing in this role will allow him to do. It will also help him spark a partnership with Janssen, which we say glimpse of today. That said, Kane's best position is still as the main striker, but until he finds the back of the net this position could suit him.
This change in formation will also only be a boost for new signing Janssen as it shows the manager has confidence in him. On top of this, getting 90 minutes under his belt will only be helpful in settling him into the new league and team.
Yet if Tottenham continue to play with two strikers, it will leave them in a similar position to where they were last season with no back up. This could mean that at least one of the two will have to start in the cup competitions alongside the league, rather than rotating between the two.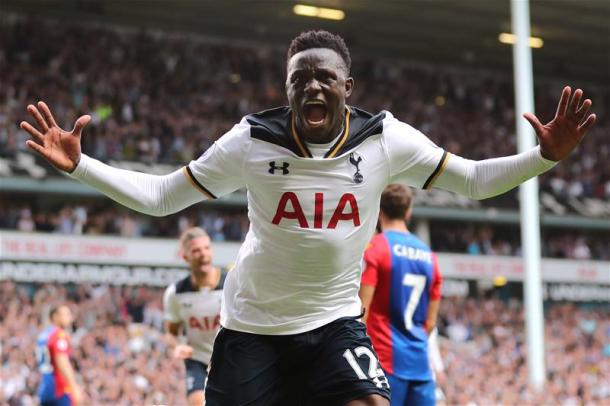 Frustration for Janssen
Vincent Janssen's full Premier League debut could only have been better had he scored. The Dutchman carried his stellar substitute performance against Everton, which saw him change the game, into this week. Janssen seems to have already settled into the side with a good understanding of how Pochettino wants his side to play. The striker was a thorn in Crystal Palace's defence as he constantly pressed the visitors when he was off the ball, while creating chances and getting into space when on it.
His hunger and determination didn't go unnoticed, as not only did he push himself but the players around him. The striker also showed strength as he battled for the ball, something which, will be crucial if he is to be successful in the Premier League while he had little trouble battling off players.
With everything so far going well for Janssen, it is now important for him to get off the mark. Janssen came close numerous times, most notably in the 69th minute when Alli played him in for a one-on-with Hennessey, which he shot wide. Yet this wasn't the first time that the striker troubled the goalkeeper, as he forced some good saves in the first half.