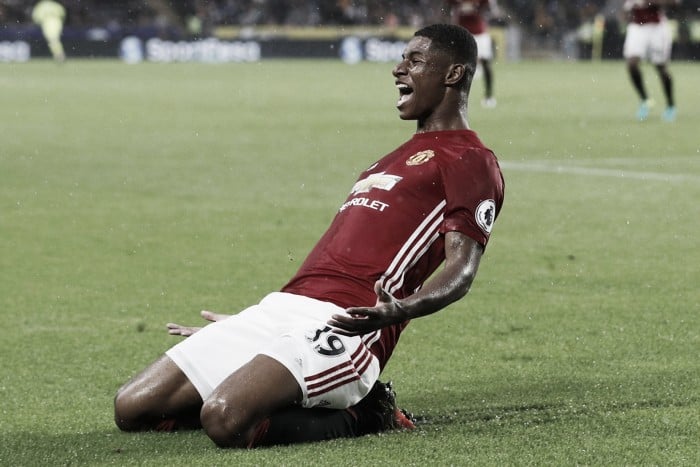 Manchester United striker Marcus Rashford felt his side were well worth their victory after the youngster scored the all-important goal to give his side three points in injury time against Hull City.
One thing levelled at Jose Mourinho prior to taking over at Old Trafford this summer was his failure to give enough Academy players opportunities.
But with teenager Rashford impressing every time he throws on a red shirt, the United boss may have no choice but to pick him in the upcoming fixtures.
The teenager showed no signs of looking out of place amongst the likes of established players like Zlatan Ibrahimovic and Paul Pogba.
Rashford was a second-half substitute as Mourinho's side went in search of a goal against a Tigers side who were resilient and defended admirably, up until the youngster tapped in a Wayne Rooney cross from close-range to seal a 1-0 victory.
Young striker delighted to net "important" late winner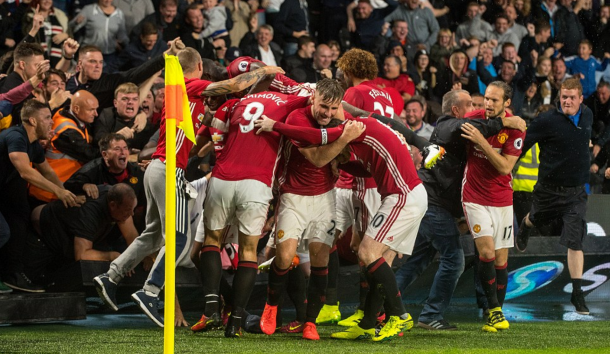 Following the victory, the 18-year-old was happy to score the winner to give his side three points and take United's record to three wins from three in the Premier League.
He said: "Every last-minute winner, no matter who it is against, who the opponents are, what stage of the game it's at, what stage of the season it's in, it's an important goal so I was very happy."
Reflecting on his 92nd-minute strike, he continued: "I had seen the situation develop with Rooney's amazing run so I had to get myself in the box. All the team's hard work paid off."
The striker then explained the "amazing" feeling to score in the last minute but said: "the team grafted for 94 or 95 minutes so we deserved it."
Going into the international break the Red Devils, along with Chelsea and Manchester City if the latter can beat West Ham on Sunday afternoon, have won all three of their opening matches which puts Mourinho's side in an excellent early position as they hunt for the title