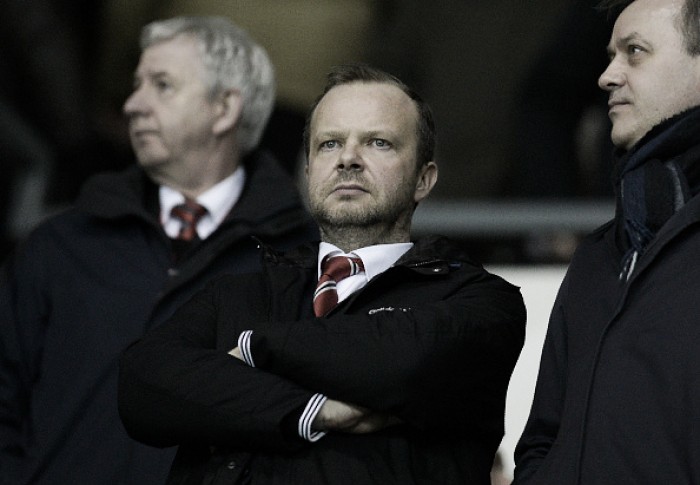 Manchester United are suffering from a severe, and possibly fatal, lack of direction and lack of identity, as noisy neighbours City plan years ahead, and do so well, announcing the signing of football's most coveted man, Pep Guardiola.
Claims of a loss of identity came as Louis van Gaal arrived at United, and they were well-founded, it is now possible to see. Yet not due to the Dutchman himself, although he has played a part, but due to the entire system of the football club, the men right at the top.
Instead of Gareth Bale, Marouane Fellaini is United's galactico
Within the very heart of the club, the true traditions and values of a club that has represented far more than in a club on many occasions, the Glazer family and Edward Woodward are strangling the breath out of Manchester United.
The poor treatment of the club will become obvious over the next decade, as nine kilometres down the road at Manchester City, the best infrastructure in football has been built, and is continuing to improve.
There has been a large amount of discussion over van Gaal's defensive mindset as a manager and his stubbornness at instilling his philosophy within the club. This is worrying, given the tradition, one that United fans are realising the true value of now, of attacking football at Old Trafford. Of course, the Fergie-era is viewed upon with kind eyes, when issues were, in fact, present then too. His genius, his ability to make the impossible possible, papered over many cracks at United.
What is most worrying about the defensive football at United, is that, it appears, the owners of the club did not realise that this would be the case when appointing van Gaal. Perhaps one of the ideal candidates for the job at the time, van Gaal arrived in July 2014. Throughout a trophy-glittered career, one of controversy but success, he has instilled possession-focussed football and a defensive-minded approach at various clubs. Ajax, Barcelona and Bayern Munich have been beneficiaries of this, while United have not.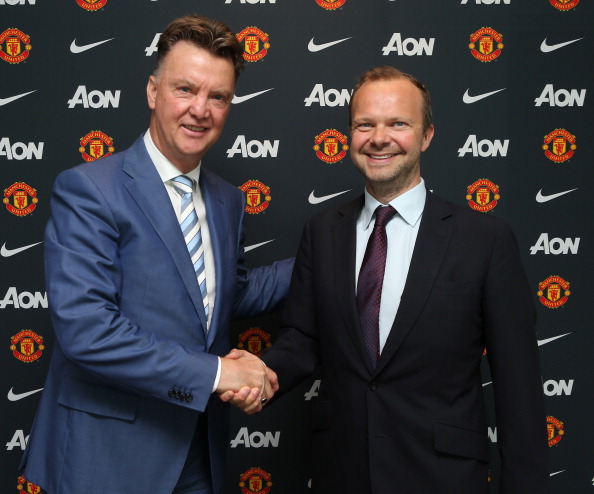 What is so frightening is the lack of awareness from the top of United's hierarchy that, surprisingly, the poor squad which van Gaal took over may not easily fit into his system which has proved so successful elsewhere. How could Woodward not realise the future held defensive football for United as soon as van Gaal was appointed?
Glazers strangling the life out football's biggest club
United fans now cry, "This is not the club we know." They are right. There is no direction from the very top, there is no ultimate goal, barring success.
Three main traditions used to be buried deep into the Old Trafford soil. They are now gone, and instead, boos now ring round a stadium which is no longer feared, and instead presents an opportunity to break records, and take three points.
Those three traditions were attacking football, which the appointment of van Gaal has seen deteriorate quickly, the focus on the academy, and the arrogance which has forever accompanied the team, no matter how long it has been since they won the top division in England.
United not arrogant, nor better, just ignorant
Arrogance has become ignorance. Ignorance to the philosophy of Louis van Gaal. Ignorance to the constant press briefings handed out by Ed Woodward in hope of saving face on various failed transfers, of distracting attention from ten consecutive league games at home without a goal in the first half. Ignorance to the fact that trying to bluff over the failure to bring Pep Guardiola to the red half of Manchester on two occasions with claims that United were not interested are worse than failure, is there no sense among the board that world football's best coach is not approached when available. Ignorance to huge issues within the academy, and ignorance to the fact that Manchester United may have to wait another twenty-six years to the win the Premier League if things do not change soon.
It is not van Gaal, despite common belief that it would be when he first arrived, that has left the academy behind. It is the Glazers and Woodward. Van Gaal's limited good work has come through the use of youngsters like Cameron Borthwick-Jackson, Paddy McNair, Jesse Lingard and co.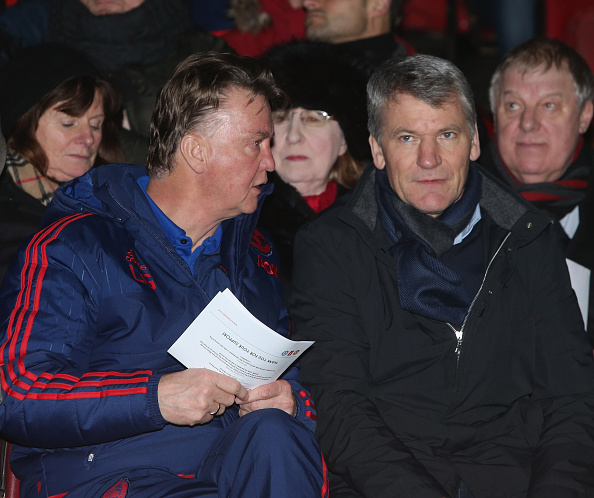 He has not paid enough attention to the academy, granted. My knowledge is that some of the most senior figures within the United academy could be handing in their notice soon enough if things do not improve. First team coaches have attended five games at youth level this season, and daily reports from youth coaches are glanced over, and nothing more, but certainly sometimes less.
Morale at all-time low amongst youth coaches
Manchester United are currently investing 29% of what rivals City are in the academy. Having visited the youth academy and set up at City, it can be safely said that over the next decade, there will be many more figures like Kelechi Iheanacho breaking through.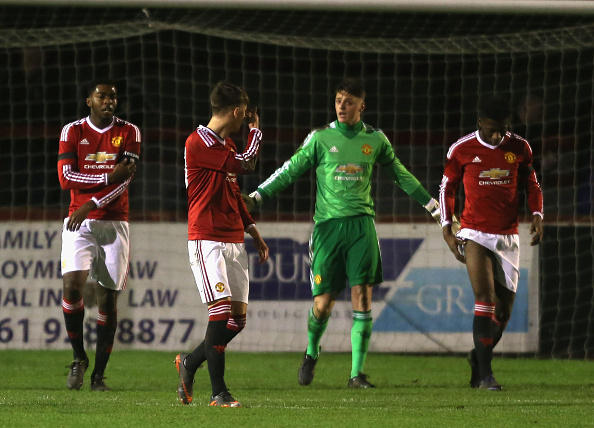 The other best academy in the country is Chelsea's, who invest double of what United do each year. There is no focus on improving this situation, in fact, there is such a paranoia over wasted money from businessman Woodward that it currently takes three months for youth coaches' orders of equipment to arrive at the training ground. This is Manchester United Football Club, the biggest sporting side in the world.
Morale is at an all-time low with coaches not in van Gaal's circle at United, especially those in the youth set up who are watching their counterparts across the city benefitting from the full attention of coaches and Sheikh Mansour, the owner.
City may be cash-rich. Yet there is no hiding from the fact that United are the third richest club in the world, set to become the richest by next year. Despite £500 million in a single year coming in revenue and an 83% growth in revenue from 2012-2015, there is a lack of investment at United. The first team is barred from that statement of course, with United seemingly attempting the Galactico tactic of spending large each summer, hopefully finding a team that clicks. Yet instead of Gareth Bale, it is Marouane Fellaini who United's Galactico is.
United fans must be scared of their team's future. There won't be such a thing unless there is a direction to which the club attempt to take. It is a disgrace that the biggest club in the world's Chief Executive is keeping on a manager in an attempt to save face. Meanwhile, on the other side of town, the best manager in football is about to walk into the best infrastructure in football.