England Under-21 manager Gareth Southgate believes that Manchester United forward Marcus Rashford will continue to learn, despite being dropped from the senior squad due to a lack of playing time in the Premier League.
As a result of the 18-year-old's breakthrough into the United squad last season, the forward earned himself a place in Roy Hodgson's 23-man squad for the European Championships in France. The United youngster made his competitive debut for the Reds in a 5-1 thrashing of FC Midtjylland, where he scored two goals.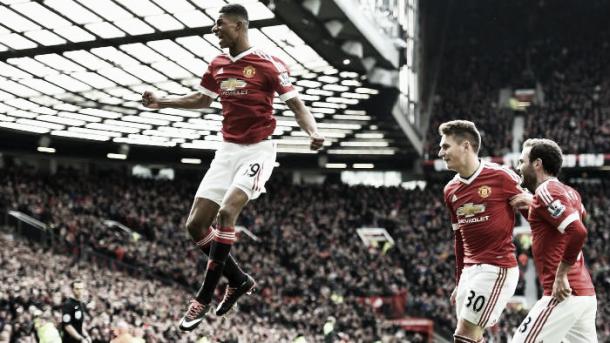 Just three days later, the forward scored another brace, this time against Arsenal in a 3-2 victory at Old Trafford. Despite making the Euro squad, Rashford only played 21 minutes across four games for England.
The teenager made his first appearance of the season against Hull City last weekend, coming on for Juan Mata after 71 minutes, before scoring a 92nd minute winner to defeat the Tigers.
Plenty of time to learn
However, due to the lack of appearances this season, England manager Sam Alladyce opted against selecting Rashford for the qualifier against Slovakia, but Southgate feels that he can still learn a lot in the under-21 set-up.
The manager said that "his mentality coming in to it has been excellent, showing real humility," before going on to explain "it would be easy if they have an experience with the senior team to come down and approach it in a different manner". However, he said that with Rashford, "that's not been the case at all".
"It's not easy to be more precise because although Sam had four excellent forwards involved with the team yesterday [on Sunday] that might not be the case if there's injuries or suspensions if you go forward," he added.
Rashford only played four minutes against Iceland and created a number of opportunities in the closing moments of the game.
However, with Jamie Vardy, Daniel Sturridge, Harry Kane as well as the likes of Theo Walcott and Raheem Sterling, Rashford may spend a bit more time with the under-21 squad - a perfect opportunity earn his place in the senior squad.