Though we are only three games into the season, Adnan Januzaj has been one of Sunderland's stand-out performers of the summer transfer window.
The Belgian, on loan from Manchester United is keen to impress and who better do so under than David Moyes. Moyes handed the 21-year-old his debut in 2013, coincidentally against Sunderland. The youngster made his first start for United at the Stadium of Light and helped his side to win the game 2-1 scoring a brace.
Januzaj almost joined Sunderland last season but the loan move failed to materialize. A year on and Sunderland finally have their man, with the wide-man relishing the reunion with Moyes, as well as being reunited with lifelong friend and fellow Belgian youngster Jason Denayer.
Of his Sunderland move, Januzaj said: "It is a bit weird. I scored two goals against them and now I am playing for Sunderland."
He continued, "I made my full debut against Sunderland as a professional player, my first start for Manchester United."
Januzaj is grateful for the amount of game time he is getting at Sunderland and knows it is an opportunity he cannot afford to waste: "Now I am back with the same manager, but at Sunderland, and he gives me a lot of chances to play."
Denayer reunion
The youngster is also happy to be reunited with Denayer: "It is helpful to have Jason here too – we have known each other since we were kids. We grew up in the same city, I know him very well and we played in the same football team when we were younger."
Januzaj went on to list Denayer key skills, "He is a really good guy, really professional and a good player; calm on the ball, he is strong and has played for the national team too." He joked, "When I went to United and he went to City, we were friends/enemies, you know!"
Having spent their childhood together, he is excited to link up with a close friend: "Now we are back together at Sunderland, which is good. We were about 10 or 11 when we first started playing for Anderlecht and we were very close friends growing up."
He added, "To have him here too is also a bit strange because we never knew something like this would happen."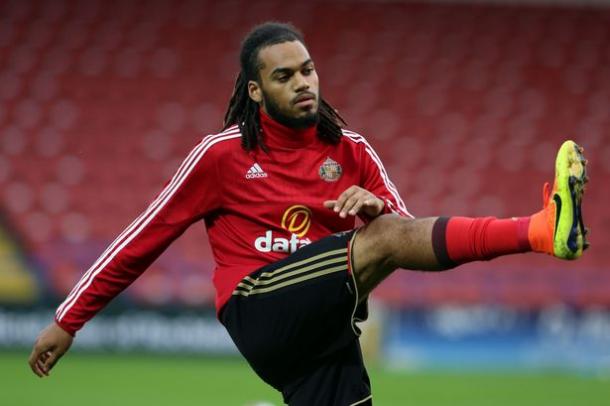 Fantastic support
Januzaj has paid tribute to Sunderland fans for their support in the opening few games. He said: "I didn't know too much about Sunderland growing up, but I heard that Sunderland was a very good club – a family club – and when I played my first few games the fans were unbelievable."
The youngster explained, "I am happy to be here and excited for the rest of the season."
He is also more than aware of previous Manchester United counterparts who have made a name for themselves at Sunderland such as Danny Welbeck, Jonny Evans, Phil Bardsley and Kieran Richardson.
"Danny Welbeck too," added Januzaj. "When he was young, he came here on loan. Many players have done that and gone back to the top."

And who better for Januzaj to learn from than goal hero Jermain Defoe: "Jermain can play on his own and score all the goals for Sunderland, but, of course, part of our job as a winger or number 10 is also to score and give assists – that is why we are here."
Determination to prove his worth
The Manchester United man is determined to show Wearside his talent: "I am a player that likes to dribble but can also make a simple pass to make something happen during the game. That is why the fans come to watch the players and to support their team."
He admits that he "enjoy[s] the responsibility" and that when "confidence is high you try things that maybe when you don't have confidence you don't want to do". Januzaj continued, "I am a player that needs to make something happen."
He concluded, "We are ready for the Everton game on Monday and hopefully we can win our first game of the season, at the Stadium of Light."