Arsene Wenger celebrates his 20th year at the club this season, a long journey of ups and downs for a man who had built Arsenal sides which had won three Premier League titles, six FA Cup trophies and six FA Community Shields.
When it comes to discussing the Frenchman's future at the club, the Arsenal fan base gets split into two opinions: an opinion which wants the Frenchman to stay as Arsenal boss and another which wants him to leave.
Arsenal need to start looking for Wenger's successor
Football has changed. Club management boards can no more accept a run of two to three years without winning a trophy. Modern football is witnessing a high rate of managers getting sacked by their clubs, season-in, season-out.
Premier League's huge television TV rights deal could see any of the 20 top flight clubs splashing their cash to bring big money players into their squads, a factor which could help in nothing but increasing the sacking rate if managers don't deliver instant results in no-time.
If Arsene Wenger does not renew his contract (which expires at the end of the current season), the Gunners will wave goodbye to one of the longest serving managers in the history of the beautiful game.
The Arsenal management should take a lesson learned from their rivals, Manchester United, as an input in deciding who continues the job, which has been long done by the French veteran. David Moyes' appointment back in 2013 was one of the worst decisions taken by the Old Trafford side in the past 30 years and Arsenal should work hard to avoid such a mistake and look for a manager who can turn them into title winners rather than contenders, both domestically and continentally.
Rumours suggest that the North London club are preparing for a move to land Bournemouth manager Eddie Howe, a young manager who secured The Cherries a promotion to the Premier League back in 2015.
Howe to Arsenal could sound similar to the Moyes to Manchester United appointment in the supporters' ears. The London club fans are hungry for titles, especially the Premier League and a first ever UEFA Champions League trophy.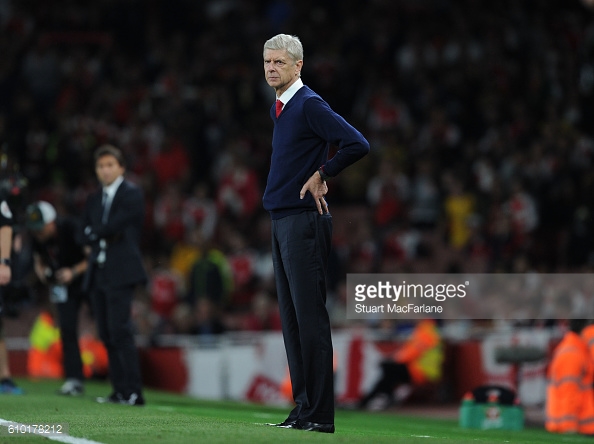 Thomas Tuchel is the ideal option to lead the Gunners
The Borussia Dortmund manager is one for the Arsenal board to have a serious look at his resume if they decide that this is Wenger's last season at the club.
Scouting and promoting young players have always been one of Arsenal's standards. On the other hand, replacing any of those players (in case they leave) with fresh blood to continue the policy has always been one of Wenger's most powerful strengths.
At the end of his first season (2015/16) at the Signal Iduna Park, Thomas Tuchel sold six players for a sum of £94.35m with an average age of 25.7 years. On the other hand, nine players have joined the club for a total of £93.29m with an average age of 21.7 years. With the huge number of players who joined the club this season, Tuchel was able to create a gap of +£1.06m in total.
Wenger's squads have always been known for having young players mixed with experienced ones. The current Arsenal squad has an average age of 26.4. Tuchel's current Dortmund team has an average age of 25.3.
One could simply ask the question: What has the German won in his career until today? The answer is nothing, just yet. But his promising playing style and instant results suggest that he is not far away from securing a first title in the near future.
Tuchel's career is often compared to his predecessor at the club, current Liverpool manager Jürgen Klopp, who had won back-to-back Bundesliga titles in 2011 and 2012 after joining the club in 2008. Both managers made their way to the Westfalenstadion via their hard work at Mainz 05.
There's still a long time for the season to conclude and the Arsenal board has a huge task in hands to decide the future of the 66-year-old Frenchman, but if we take the Gunners' youth and transfer policies into consideration, Thomas Tuchel is certainly a very compliant candidate to take over the hot seat if Wenger does call it a day, come May.